What is a College?
The collegiate system is at the heart of the University's success. Colleges provide support, facilities and membership of a friendly and stimulating academic community.
Blue
Work with Us
Founded in 1624, Pembroke is a lively and vibrant academic community, based in a beautiful working environment in the heart of Oxford.
Our student body is made up of over 350 undergraduates, around 250 post-graduates and 30 visiting students. We accept students in most subjects taught at Oxford University and we actively seek to bring together a diverse mix of people because we believe that a wide range of backgrounds and interests being represented makes us a stronger academic community.
Pembroke is one of the most dynamic of the Oxford Colleges, with a forward-looking Fellowship, strong leadership, ambitious and clear academic plans for the future, a friendly and welcoming environment and the proud host of several research groups. Academics at all stages of their careers enjoy our interdisciplinary atmosphere - many an interesting research collaboration has emerged from a lunchtime conversation here.
We have a support staff team of around 120 providing library, catering, IT, welfare, maintenance, events, finance, fundraising, communications, and academic and domestic administrative services. 
Our community is enriched by the engagement and contributions of all members, bringing their own perspectives to bear. If you want to make a difference through your work and think you would like to join our community, get in touch!
Benefits May Include:
Free meals at work
Excellent Development Opportunities
Discounted Travel Pass schemes and Cycle-to-work scheme
Access to local discounts
University Pension
Generous holiday allowance
Pembroke College is an equal opportunities employer. We welcome diversity amongst our staff and students and all reasonable adjustments will be made to the recruitment process, working arrangements and/or environment to accommodate applicants with any form of disability.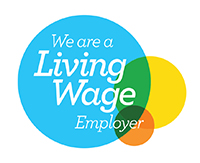 Academic Vacancies
Pembroke College is committed to maintaining a vibrant scholarly community combining excellence in teaching and internationally recognised research. The college has a warm and welcoming atmosphere and is home to a dynamic group of early career academics across the disciplines.
Support Vacancies
Pembroke's culture is friendly, professional and collaborative and we value innovation and adaptability. Our support staff of 120 provides administration, library, maintenance, IT, accommodation and catering services supports the College