What is Evensong?
The format we use here is that set by College Statutes of Oxford and Cambridge, according to the Book of Common Prayer, composed in 1662.
Blue
Faith and Chaplaincy
Welcome to the Faith and Chaplaincy page. As a community, we aspire to listen to and care for all members of the College and to create spaces for prayer and reflection for people of all faiths and none.
Multi-Faith Prayer Room
Open from April 2023, we have a dedicated multi-faith prayer room (the Arnold Room, Henderson Building).
This space is available for all members of the Pembroke community as well as guests and visitors of any faith or none to use for private prayer, peaceful contemplation, meditation and quiet time.
The prayer room is is open every day from 4am - 11pm.
The Chapel
The role of the chapel is as a place of peace. Focus and prayer for the world and this community continues – there are daily services, and a choral service on Sundays to which all are invited, including the general public. Our college choir includes 12 choristers from Christ Church Cathedral School. The choral and musical life of chapel reaches far beyond mere religious opinions, or defensive identities, and allows people to immerse themselves in inspiring, transforming sound. Each Sunday there is a speaker from one of a host of religious traditions: we have had Anglican, Armenian, Baptist, Catholic, Jewish, Latter-day Saint, Lutheran, Methodist, Muslim, Orthodox – Evangelical, Traditional and Liberal, as well as people who are reluctant to take a faith label, and those who are happy to share their quest from a non-religious perspective.
The chaplain is always very happy to meet in person – for whatever reason, just get in touch.
Please find this term's Chapel Programme below.
Services during Full Term - all are welcome
Mondays 
8.30am Morning Prayer
5.30pm Holy Communion
Tuesdays
8.30am Morning Prayer
5.30pm Sung Compline, Motet
Wednesday
8.30am Morning Prayer
Thursdays
8.30am Morning Prayer
Fridays
8.30am Morning Prayer
1.15pm Holy Communion
Sundays
5.30pm Choral Evening Service (Evensong, except week 2, Choral Eucharist)
Details of this term's services and preachers can be found by clicking below.
Pembroke College Chapel Choir is at the forefront of music in Pembroke, regularly performing two weekly services on Sundays and Tuesdays.
It is an inclusive and friendly group of singers that also enjoy free meals after services and social events across the year. There are both auditioned and non-auditioned spaces, and people of all faiths and none are still welcome to sing.
The choir worked incredibly hard under the direction of the organ scholars after Covid to reintroduce choral music in a range of styles to services, and by the end of 2022 the choir was the largest it had been in over a decade.
In addition to the two weekly services, the choir sings for extra events, including Christmas services and concerts, and special College occasions. In Hilary term 2022, the choir sang the Fauré Requiem in a memorial service for Damon Wells, our Chapel's benefactor, and went on a trip to Coventry Cathedral with the Harris Manchester College Choir, organized by the organ scholars. 
What our choir members say: 
"Chapel choir was one of the highlights, if not the highlight, of my second year. After over a year of not singing in groups due to the pandemic, it was absolutely invaluable to be able to work on challenging music in a supportive environment. It felt like a community of students all working together to rebuild the musical tradition at Pembroke. The trip to Coventry cathedral was particularly memorable. The building is stunning, and thanks to our senior organ scholar Alastair also being organ scholar at Harris Manchester, we were able to sing with them - it's always a fun challenge adapting to new voices. I also really appreciated how included I was as a wheelchair user, both at Coventry and in choir rehearsals, performances and socials.  Oxford has a lot of stairs, especially in its religious buildings, and the organ scholars especially made a big effort for me."  
"Joining the choir was a great way to meet new people in Pembroke as well as an opportunity to feel even more a part of the college community. One of my favourite things about choir is the passion and drive that comes from the students, be that the conductor, the organists, or the singers. We are all motivated by each other to participate in an integral part of college life, and I find that very inspiring." 
"After losing out on 2 years of music, singing and services due to the pandemic, I was so excited to meet new people and explore new repertoire (as well as get my sight reading back up to scratch…). The Sunday evening service became my favourite part of the week and provided me with lots of opportunities to share my passion for music with other students - something I hadn't been able to enjoy since I left school. I'm so grateful for the experience I had in second year and miss it so much now that I am studying on my year abroad; any chance I get I am back in Oxford to jump into the weekly evensong!"
If you're interested in joining the choir – come along and see (hear) for yourself, or speak to the Music Director, Mark Wilson, or one of the organ scholars).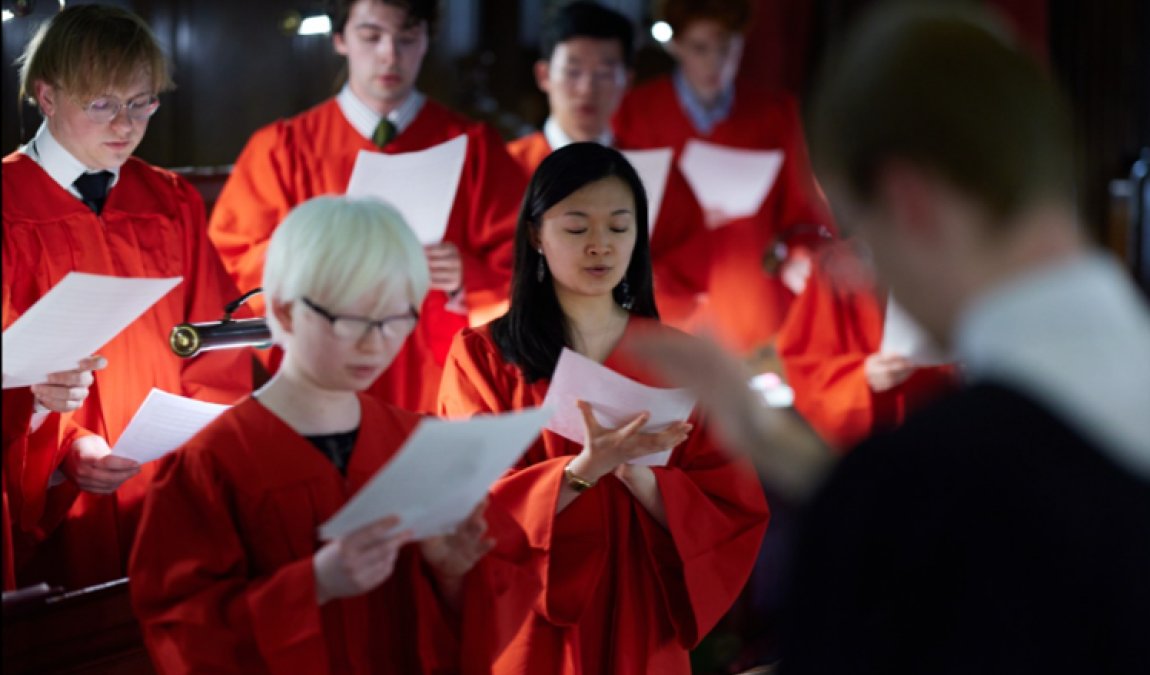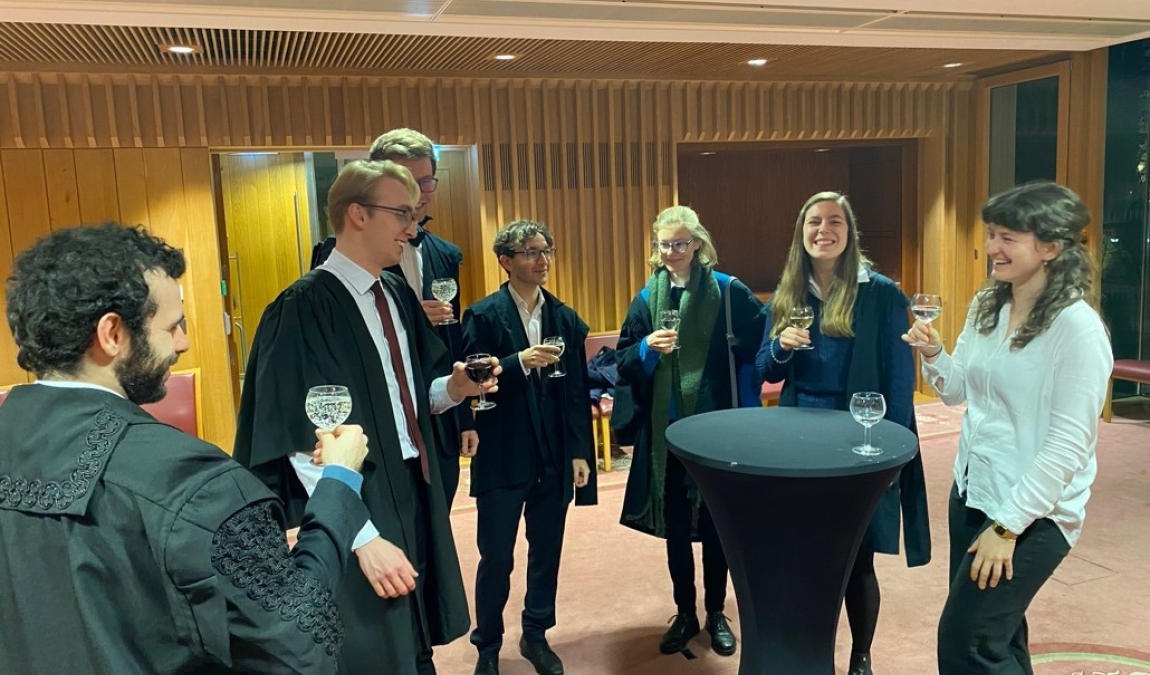 The ornate but intimate chapel has been somewhere people have gathered since 1732 – and, perhaps somewhat romantically, there is a sense of continuity with students, staff and visitors who have met there in joy and sorrow throughout three centuries. It embodies Eliot's phrase: 'a place where prayer has been valid' (T. S. Eliot, Little Gidding). Damon Wells fully restored the chapel, and endows the Chaplain's stipend, and therefore it bears his name by authority of a former Archbishop of Canterbury.
The chapel is used regularly by the College Christian Union , it is a regular place of worship for Oxford's Armenian Community, and where Catholic Mass is celebrated. The Armenian Martyrs icon (consecrated by the Armenian Bishop) and the seventeenth-century statue of St Margaret of Antioch (blessed by the Catholic community) are important symbols of a living and growing place of significance for a network of Pembrokians, as well as many beyond our walls. The chapel is a beautiful context for baptisms, weddings, funerals and memorial services for students, staff and alumni – please contact the chaplain about these services in the first instance.
If you're interested in a fuller historical description of the building, please see A Gentle History of the Damon Wells Chapel, Pembroke College, Oxford (by late Chaplain Emeritus Rev Dr John Platt and the late alumnus Brian Wilson), available from the College priced £15 + post & packaging.
Evensong at Pembroke is the highlight of my week - the music is beautiful, the people are lovely, and the atmosphere fills you with calm.
Junior Dean and choir member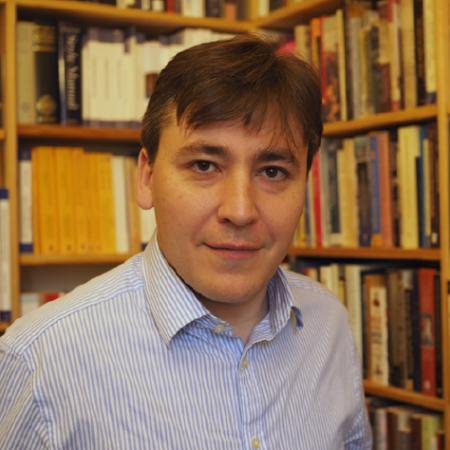 The Chapel provides a space individually to reflect on the hopes and challenges of each day, and to view them with different perspective, individually or with others.  Morning prayer offers a 10 minute routine in the morning to do so even in the busiest moments of term. (Best followed by breakfast.)
SRF & member of Faith & Chaplaincy Committee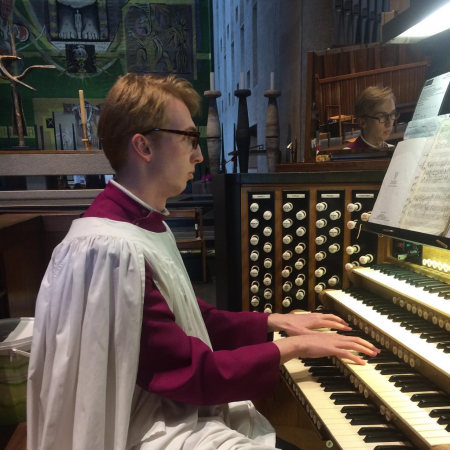 Our weekly Evensong services feature a full four-part choir with accompaniment on our beautiful and versatile mechanical action Letourneau Organ, that also features in some of our weekly recitals. Everyone is welcome to join the choir and need only contact the organ scholars if interested.
Alastair Stone (2019, Music)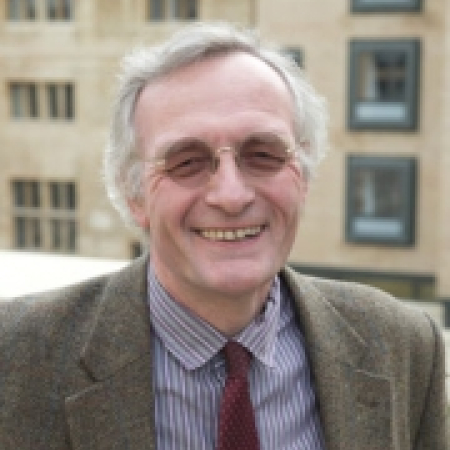 I am grateful to the Chaplain, the Revd Dr Andrew Teal for opening the doors of Pembroke chapel to the Oxford Armenian community to celebrate the Divine Liturgy of the Armenian Apostolic Church. It is a deeply moving experience to participate in this liturgy, sung by the Oxford Armenian Choir directed by Marianna Asatryan, together with all who wish to take part. It lends a spiritual dimension to the study of Armenia and the Armenians undertaken in college by the Calouste Gulbenkian Professor in Armenian, postdocs, and students
Chair of the Faith and Chaplaincy Committee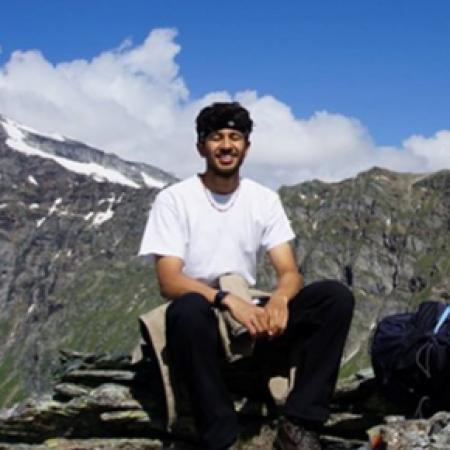 It has been a deep privilege and joy to share many conversations with Andrew Teal, and in him I have found a wonderful companion and friend in our more-than-human world. His compassion, wisdom and humility are both nourishing and clarifying, and our spontaneous dialogues - the fabric of which is interwoven with Buddha and Christ, and mine and Andrew's experiences of living and being - fill me with a sense of wonder and peace. The living and breathing universe is infinite in its creativity, magic and beauty, and this is especially apparent to me when in the company of Andrew Teal.
Pembroke DPhil student in Mathematics and Zoology