Religion and the Frontier Challenges
Religion and the Frontier Challenges is a postdoctoral fellowship programme that was established in 2019. The programme is based at Pembroke College, with an affiliation to the Faculty of Theology and Religion, and is part of the University of Oxford.
This is an ambitious and interdisciplinary research programme that brings Theology and Religion into dialogue with other academic disciplines.  It seeks to enrich discussion of how contemporary religious traditions and ideas might provide or are providing knowledge and leadership in facing the major challenges currently confronting humanity. Taking its title from the words of a Catholic theologian who called for religion to meet the 'frontier challenges' of our time, the programme supports research projects that explore the intellectual and practical responses that any religion might make to these frontier challenges, including:
The challenges of human knowledge, including contemporary ideologies and epistemologies (e.g. secularism, liberalism, atheism), or changes in forms of access to or dissemination of knowledge (e.g. new communications, media, or digital technologies).


 

The challenges of the fight for justice, including struggles against all forms of inequality, discrimination and marginalisation in human societies.


 

The challenges of the modern sciences, including the new questions and opportunities raised by advances in technological, medical, biological, environmental and other sciences, and the challenges of sustainability.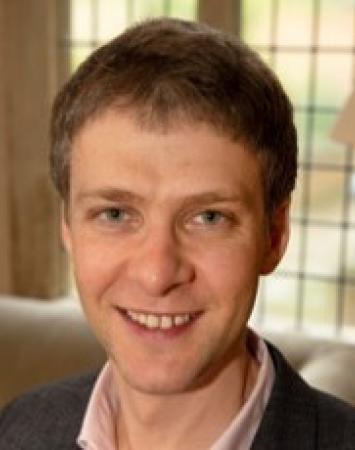 Professor Justin Jones
- Project Co-ordinator
Justin is the coordinator of the Religion and the Frontier Challenges Programme. He is Associate Professor in the Study of Religion in the Faculty of Theology and Religion, and is Pembroke College's tutorial fellow in Theology and Religion. He is a historian by training, and works in the social history of modern Islam, with particular reference to the Indian subcontinent. In recent years, he has been exploring contemporary Islamic family law. Drawing upon law and anthropology as well as history and Islamic studies, he is examining how shariah-based family laws are adjudicated in South Asia, both by courts and by community organisations. He has also worked on Islamic discourses of women's rights, and has worked with grassroots Muslim women's rights groups. Separately, he has interests in Muslim laws in comparative minority contexts, including in Britain and Europe. He has published a number of books, journal articles and other publications.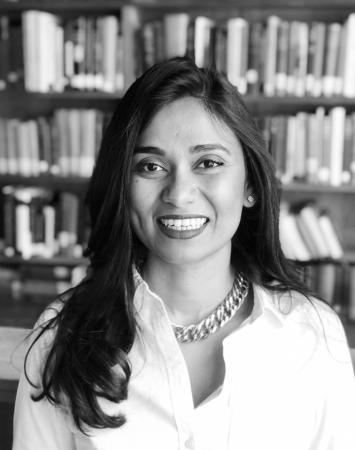 Rasangi Prematilaka
- Project Administrator
Rasangi joined Pembroke in early 2020 to manage the newly established Religion and the Frontier Challenges Programme together with Professor Justin Jones. She has been with the University of Oxford for many years and has a background of research facilitation/senior management and joins us from the Department of Politics and International Relations.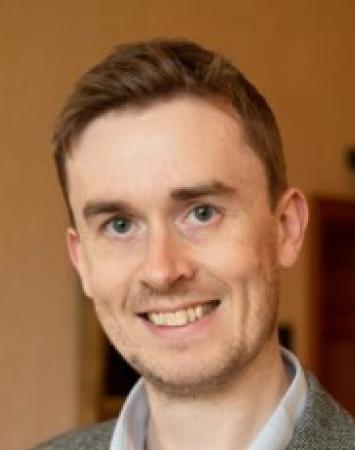 Dr Barnabas Aspray
- Junior Research Fellow
Barnabas is a philosophical theologian interested in the way religious belief & practice interact with contemporary society. His PhD (University of Cambridge) explored human finitude and transcendence in the work of French philosopher Paul Ricœur. Barnabas also holds Masters degrees in Christian Theology and Biblical Studies from the University of Cambridge and Regent College. Before studying theology, he read computer science at the University of Exeter and worked as a software engineer for the BBC website.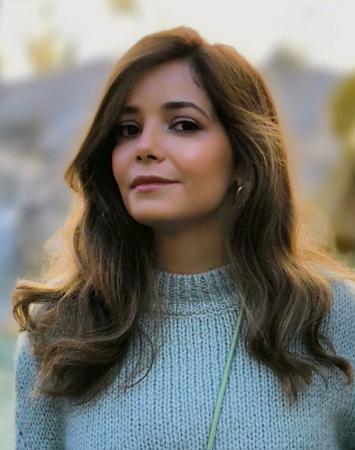 Dr Imen Neffati
- Junior Research Fellow
Imen is a historian of modern France and the 'Francophone world' with broader interest in the histories of religion, secularism, and modernity.
Imen finished her PhD in 2019 at the History Department, University of Sheffield, on the history of the French satirical magazines Hara Kiri and Charlie Hebdo, and their discourses on religion, secularism, race and gender. Prior to that, she completed the Fulbright FLTA programme, the Erasmus Mundus Masters programme Crossways in Cultural Narratives, and holds an MA from Adam Mickiewicz University in Poznan in Gender Studies, an MA from the University of Sheffield in Cultural Studies, and an MA from Université de Perpignan in Approaches Hétérologiques du Monde Anglophone.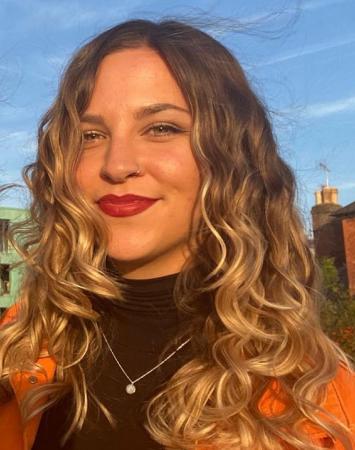 Dr Emily Qureshi-Hurst
- Junior Research Fellow
Emily Qureshi-Hurst is a philosopher whose research focuses on the philosophical questions raised by interactions between science and religion, particularly physics and Christianity. Emily has written on issues in the philosophy of religion, the philosophy of time (including issues in special and general relativity, quantum mechanics, and temporal experience), the philosophy of physics, and the philosophy of social media. Before taking up this fellowship, Emily completed her D.Phil at the University of Oxford (funded by AHRC) under the expert supervision of Alister McGrath. Her thesis examined the theoretical support for a B-theory of time provided by special and general relativity, and re-interpreted Paul Tillich's doctrine of salvation in light of this metaphysical temporal model.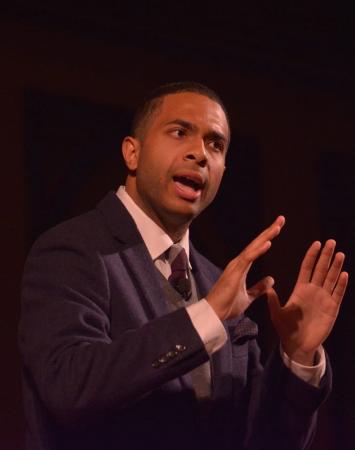 Christopher Wadibia
- Junior Research Fellow
Christopher Wadibia is a scholar of the politics of modern Pentecostalism. His doctoral research studied the Redeemed Christian Church of God (RCCG), one of Nigeria's most popular and sociopolitically influential indigenous Pentecostal churches, and how its politics underpins investment in Nigerian development causes; and his next project will study the nexus between political Pentecostalism and racism in the UK. Prior to joining the programme, Christopher completed a BA Government at Georgetown University (2016), an MPhil Intercultural Theology and Interreligious Studies at Trinity College Dublin (2018), and a PhD Theology and Religious Studies at Selwyn College, Cambridge (2021). Alongside his Junior Research Fellowship, Christopher serves as the Assistant Editor of the academic journal PentecoStudies and is an Affiliated Researcher at the Cambridge University Woolf Institute. Christopher's research interests include global Pentecostalism; religion, politics, and global development; religion, society, and public policy; and Muslim-Christian relations. Christopher is passionate about bridging academic research with public engagement, and welcomes opportunities to supply consultative solutions to problems related to his expertise.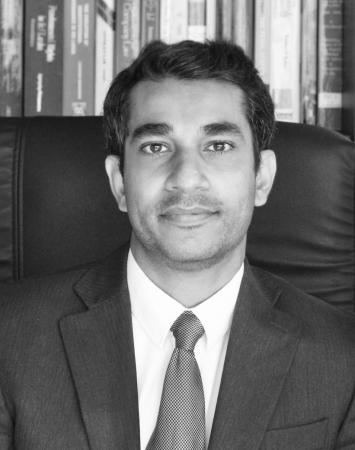 Dr Gehan Gunatilleke
- Junior Research Fellow
Gehan Gunatilleke is a lawyer specialising in religious freedom, constitutional law, and international law. He holds a D.Phil in Law from the University of Oxford. His doctoral thesis focused on state authority to restrict the freedom of religion and the freedom of expression under international law. Gehan also holds a Master's in International Human Rights Law from the University of Oxford, where he was a Commonwealth Scholar, and an LL.M from Harvard Law School, where he was a Fulbright Scholar. Prior to taking up a position as Junior Research Fellow at Pembroke College, he was a visiting fellow at the Programme on Law and Society in the Muslim World at Harvard Law School. Gehan is concurrently an Early Career Fellow at the Bonavero Institute of Human Rights, University of Oxford, and a visiting lecturer at the Centre for the Study of Human Rights, University of Colombo.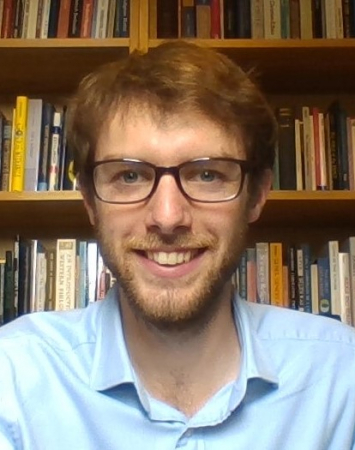 Dr Tim Middleton
- Junior Research Fellow
Tim's research concerns religious attitudes to the contemporary ecological crisis, with a specific focus on Christian ecotheology. He also maintains an interest in wider conversations in science and religion, and the environmental humanities.
Tim has backgrounds both in Theology and the Earth Sciences. His DPhil work in theology brings ecotheology into conversation with recent work in Christian trauma theology, exploring how the category of trauma might be applied to issues of nonhuman suffering in the context of mass extinction and catastrophic climate change. Tim has previously taught at St Anne's College Oxford and the University of Roehampton, and is currently an Associate Tutor in Christian Doctrine at Ripon College Cuddesdon.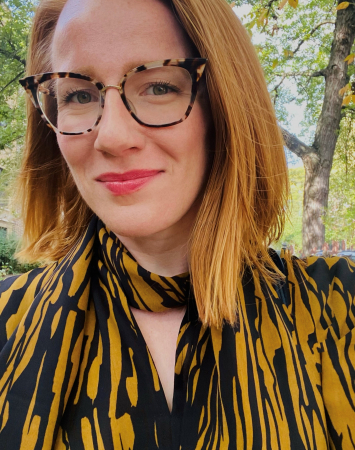 Raffaella Taylor-Seymour
- Junior Research Fellow
Raffaella Taylor-Seymour is an anthropologist and scholar of religion. Her research examines religious transformations in the context of struggles over gender, sexuality, and the environment in Southern Africa. She is interested in the entanglement of multiple religious traditions in Zimbabwe, specifically ancestral spiritual practices, mission Christianity, and Pentecostalism. In a context in which colonialism forcefully upended ideas about personhood, spirituality, and ties between people and place, her work investigates how people navigate a diverse religious landscape and participate in lively debates about pressing contemporary social and theological questions.
Raffaella's first project, which she is revising as a book manuscript, explores how young queer Zimbabweans bring Christian and ancestral religious practices into dialogue. This project argues that through religious practices, queer Zimbabweans draw on the archives of African and Christian metaphysics to express distinctively African queer subjectivities and articulate novel forms of kinship and intimacy. Her second project, which she is pursuing at Pembroke, explores everyday struggles over the meanings and effects of rainmaking rites among ordinary Zimbabweans against the backdrop of increasing water scarcity in Southern Africa.
Raffaella completed a joint PhD in Anthropology and Comparative Human at the University of Chicago in 2022, where she was a Fulbright Scholar and received the Charlotte W. Newcombe Doctoral Dissertation Fellowship. At Chicago, she was a Martin Marty Junior Fellow in the Divinity School, a Residential Fellow at the Center for the Study of Gender and Sexuality, and a Dissertation Fellow at the Center for International Social Science Research. Her doctoral thesis was awarded the Association for Feminist Anthropology's Dissertation Award. She an MA in Comparative Human Development from the University of Chicago and a BA in Archaeology and Anthropology from King's College, Cambridge.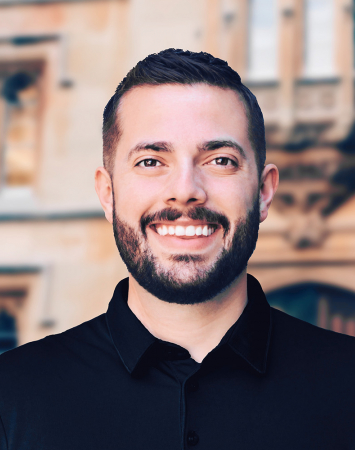 Austin Stevenson
- Junior Research Fellow
Austin Stevenson is a philosophical theologian who is interested in the way that philosophical ideas interact with religious beliefs to impact contemporary society. His current research concerns vaccine hesitancy among religious communities. His PhD (University of Cambridge) explored how certain philosophical ideas impact what it means to study Jesus as a historical figure. Austin has previously taught at the University of Cambridge, Ridley Hall, and the Faraday Institute for Science and Religion, and is currently a visiting lecturer at London School of Theology.
What effect does Christianity have on behaviour towards refugees? How does Christian faith motivate political and practical action? What is an authentically theological approach to asylum & immigration, informed by the Bible and Christian tradition? Barnabas' research addresses these questions in two mutually complementary ways:
1. It begins a dialogue between philosophical theology and forced migration studies. This means, first, applying theological insights to the contested field of refugee ethics; and secondly, showing what a 'refugee hermeneutic' can teach theology in return. Refugees are everywhere in the Bible and the Christian tradition, a rich resource to inform our understanding and guide our action.
2. It aims to discover and evaluate what Christians have done & are doing in response to refugees.  All kinds of responses are taken into account – positive/negative, open/closed, opposed/welcoming – provided they have a Christian justification. This means also listening to refugees themselves, letting our preconceptions be transformed by dialogue and accompaniment, rather than treating them as an object of study.
Impact and outreach are crucial for this kind of project, to raise awareness and effect change.  As well as academic outputs, it will produce a blog series and a short book, aimed at a popular audience, introducing the ethics of refugees from a Christian perspective.
This project is pursued in partnership with Refugee Education UK, a UK charity which helps refugee and asylum-seeking children and young people build more hopeful futures through education.
Imen's project explores secularism and Muslim identity, and the tension between secularism and Islam. Islam's positioning in relation to Western ideals of individuality, freedom, and women's rights has been an abiding theme of sociological analysis and cultural criticism. Imen studies the specific challenge of gender inequality in Islamic inheritance law, particularly the case of Tunisia, which presents a unique case-study as a Muslim, Francophone,  Arab country with strong yet complex ties with its colonial past. The project aims at investigating the State initiative to reform inheritance law in Tunisia by granting women equal rights to inheritance, by amending the existing code that limits women to half the share of men.
The project combines approaches from intellectual and cultural history, media studies, theology and jurisprudence to examine inheritance law and debates over its form in Tunisia to look at the evolution of Muslim identity in Tunisia since independence, particularly under the authoritarian secular regimes. It explores the impasse regarding socio-political reforms that are perceived contradictory to Islamic teachings, and thinks about the possibility of a secular Muslim identity. Through the question of gender equality in inheritance, this project will bring a new insight on the issue of secularization in Tunisia drawing on public debate and scholarly work by institutions such as the Zitouna Mosque, and the Zitouna University in the post-independence era.
The project is also based on primary sources and archival work undertaken in the Archives Nationales in Tunis, and it studies the work of the Individual Freedoms and Equality Committee in charge of legislative reforms. The work of NGOs active in Tunisia on questions of women's and minorities' rights such as the Tunisian Human Rights League, Association Tunisienne des femmes democrates, and Association Tunisienne de défense des libertés individuelles will be analysed. The project will also include an investigation of both official and unofficial political discourses by – as well as interviews with- members of the Islamic party Al Nahdha, and women members of the parliament from secular and religious political parties.
The project aims to investigate key concepts relating to progressivism, and the perceived dichotomies of secularism versus Islam, Muslim identity and citizenship, post-Arab Spring new Muslim identity and the idea that citizenship is secular. The project also evaluates the idea of the government as an agent of change, thinking about secular legal reforms in Muslim majority countries. It also investigates resistance amongst members of the Muslim community to reform inheritance law in Tunisia, and the Muslim World, thinking about how and why some of Tunisia's imams have opposed reforms in terms of protecting the Islamic 'image' and identity of Tunisia.
During this fellowship Emily will be pursuing a project that brings philosophy and theology into dialogue with physics, and examines the challenges faced by Christianity in the light of Quantum Mechanics (QM) and the philosophy of time. Important research questions include:
What does QM reveal about the nature of time?
The project will begin by discerning the best metaphysical theory of time given empirical and theoretical evidence from QM. Without a quantum theory of gravity, the exact meaning of QM for the nature of time will remain unanswered. This project will examine to what extent QM can be understood to support a B-theory of time, namely the metaphysical model that understands time as static, meaning all moments in time co-exist and time does not really pass.
QM and a B-theory of time pose a frontier challenge to core features of Christian theology, namely salvation and moral responsibility. Salvation requires change – an individual is transformed from a state of fallenness to a state of redemption. If time does not pass, as is the case on the B-theory, then how can an individual change from being fallen at one point to being saved at another?
Another highly important question in the block universe concerns the possibility of freedom. If all events already exist in distant regions of spacetime, as the block universe describes, then agents cannot change their futures. If agents cannot enact genuine change, is choice an illusion?
What might different interpretations of QM mean for the human condition?
This project will also examine the Everett / Many Worlds Interpretation of QM, specifically focusing on a realist reading thereof. Everettians claim that the quantum equations, when taken at face value, entail the existence of a multiplicity of worlds. Moreover, these worlds are inhabited by many versions of us with whom we share a past and not a future. This fascinating and radical possibility is worth taking very seriously. This project intends to examine the implications of Many Worlds for the human condition. In particular, what it might mean for personal identity, salvation, and morality.
How should Christian theologians and philosophers of religion respond to these challenges?
Whilst a significant aim of this project is to identify and express the challenges Christianity faces from modern physics, another important goal will be articulating possible responses to these problems. Included in this strand of the project will be a wider, outward-facing, dialogue with other scholars on challenges Christianity (particularly the doctrine of salvation) faces from modern science.
There is a substantial gap in the literature on the relationship between science and soteriology, despite the significant potential for such a dialogue. Of particular interest will be challenges posed to salvation by: evolutionary biology, the cognitive science of religion, the possibility of AI, and extra-terrestrial life (to name but a few!). Each of these raises important questions about humanity and our place in the world, and therefore has the possibility to both challenge and enrich our understanding of the nature of salvation. This interdisciplinary and collaborative venture would be another way of examining how Christianity can respond to frontier challenges posed by the sciences.
As a Junior Research Fellow, Christopher will complete an innovative, interdisciplinary project that studies how Black British Pentecostals leverage their Christian faith and Christian organisational ties to tackle acts of racism aimed at Black British individuals and communities. Despite a majority of the world's people identifying as religious, religion itself accounts for a largely sidelined element of race and racism-related scholarship. A sizeable number of Black Britons, many of whom have emigrated from Nigeria and the Caribbean, identify as religious and turn to their faith for support in the aftermath of experiences with racism. Existing scholarship on Black experiences with racism commonly homogenises these experiences and this shortcoming does not account well for the diversity of Black experiences with racism in Britain and its own distinctions by origin, language, class, and economic status. As the world continues to globalise and racially integrate, Black transnational organisations increasingly use their resources to combat racism in majority white countries. In Britain, religion and Black transnationalism intersect in the form of Black transnational churches; this intersection presents an opportunity to study how Black religious transnationalism addresses racism.
Migrant Pentecostal churches signify an especially suitable microcosm in which to interrogate the intersection between transnationalism, Black experience, and racism. Nigerian and Caribbean Pentecostals, which denote two of Britain's most populous and politically active Black ethnic groups, will be this project's communities of interest. Studying how Nigerian Pentecostals respond to racist experiences alongside Caribbean Pentecostals supplies a vital comparative lens to this research. The Redeemed Christian Church of God (RCCG), which is one of Nigeria's most influential indigenous Pentecostal megachurches as well as the UK's largest Black religious organisation, and a number of Caribbean Pentecostal churches, will function as organisational research partners. This project will also assess the emergence of political Pentecostalism, via Black Pentecostals, in the British context. Similar to political Islam, political Pentecostalism employs other-worldly rhetorics but expects this-worldly reforms. Political Pentecostalism stands primed to become one of the next religious traditions that significantly impacts British politics. 
The two research questions inspiring this study include:
How does religion individually, collectively, and institutionally shape responses to racism within Black British Pentecostal communities?

In what ways is the RCCG's response to racism in Britain informed by transnationalism?
Interdisciplinarity, a focus on combining cutting-edge academic research with inclusive forms of public engagement, and public policy centricity centrally inform this study and this project has been designed with the ambition of helping to de-polarise and normalise contemporary race-related discourses. The findings of this study will be deliberately packaged into a list of actionable public policy recommendations that can inform present-day public policy debates concerning how the UK government can most effectively tackle varieties of racism aimed at Black British individuals and communities. 
Gehan's research sets out to explore the relationship between religion and social cohesion. It critically examines the impact of Sri Lanka's inter-faith conflict resolution mechanisms. Over thirty such mechanisms have operated in Sri Lanka in the recent past, and have had varied levels of success. The research project attempts to answer the following research questions:
To what extent have Sri Lanka's inter-faith conflict resolution mechanisms succeeded in promoting societal cohesion, and preventing, mitigating, and containing religious violence and discrimination at the national and sub-national levels?


 

Are mechanisms that build on commonalities between various faiths and religious traditions more sustainable and legitimate, and more likely to succeed in promoting societal cohesion and resolving conflicts?
The project aims to test the hypothesis that a model of 'overlapping consensus' – the idea that more sustainable and legitimate principles of justice can emerge from the overlap between various religious and philosophical traditions – can provide the foundation for successful inter-faith mechanisms in Sri Lanka.
What are our religious visions of the deep, planetary future? How might theological understandings of salvation intersect, not just with human history, but also with the vast timespans of the Earth itself? And how do these expectations inform activists and policymakers today—both religious and secular—as they seek to address our current ecological crisis?
Tim's research project aims to uncover the implications of different Christian eschatologies for our confrontation with ecological challenges in the present. Specifically, there is an urgent need for theologians to think about the long-term future of our planet, that is, to develop a theologically informed vision of what comes after the Anthropocene—not least because such visions of the future have implications for environmental ethics in the present.
The project will proceed according to three sets of interlinked research questions.
1. How do existing Christian eschatologies take account of our present Anthropocene context? To what extent are they cognisant of the Earth's deep future? And how are these visions taken up by, or passively embedded in, the work of secular institutions?
2. What normative conclusions are implied by, or might be extrapolated from, specific eschatological perspectives? And how do these religious visions of the future impact the actions of both Christian faith communities and wider secular society?
3. Lastly, if Christians are to show moral leadership, by seeking to galvanise ecological conversion and practical change, what ought to be included in the visions of the future that they describe?
Tim is also collaborating with a public theology think tank called the William Temple Foundation to record a public-facing podcast series on long-term visions of the Earth's future.
My fellowship project is entitled 'Making Rain: Ancestors and the Absence of Water in Zimbabwe', and builds on my work on religion and contemporary social change to investigate theological debates that arise in light of declining rainfall and water scarcity in Zimbabwe. Recently, theorists have argued that climate change entails not only ecological devastation but also gives rise to new social conflicts, political challenges, and epistemological uncertainties. Notably, some have suggested that climate change signals a shift away from 'global' perspectives, which emphasise the human capacity to exploit natural resources for economic gain, and the emergence of 'planetary' outlooks, which foreground the intertwined fates of humans and the natural world. As a result, struggles for justice and equality are no longer strictly about how best to organise systems of production and economic distribution, but also how to engender attachments between diverse forms of life. My research project contributes to these debates by examining how a changing climate throws people's deepest metaphysical concerns into doubt in Southern Africa, creating not only to a crisis of survival but a crisis of knowledge and meaning.
Rain is so culturally significant in the Southern African region that scholars have argued it should be considered the foundational local epistemological category. Historically, rainmaking rites sought to ensure stable rainfall by appealing to the benevolence of ancestors. Although colonial rule marginalised ancestors in favour of Christianity, as crops have withered and city reservoirs reached dangerously low levels in recent years, some Zimbabweans have contended that ancestral rainmaking rituals must be revived. In response, many development practitioners and scientists have argued that rainmaking practices are outdated and that Zimbabweans need to be trained in tangible climate change adaptation measures. Yet as my second project posits, approaching debates about ancestral traditions as a hopeless strategy for responding to large scale environmental challenges neglects the reality that climate change doesn't only threaten physical livelihoods, but also local epistemologies and attachments to place. Moreover, it fails to take seriously the knowledge and leadership that religious traditions might offer in response to ecological catastrophe. In this context, I ask: In what ways is climate change shaping religious practices and theological discourse in Zimbabwe? And how might these negotiations in Southern Africa inform broader understandings of the social, political, and theological challenges of climate change and sustainability?
In 2019, the World Health Organization listed vaccine hesitancy as one of the top ten threats to global health. While many religious communities have been vital allies in the development and distribution of vaccines, others have played a prominent role in the spread of vaccine hesitancy. Importantly, this hesitancy is not the straightforward outworking of theological principles, but the result of a complex combination of historical, social, political, and religious factors. And yet, it is often understood, articulated, and disseminated in theological terms, which requires theological examination and response. Austin's research addresses these issues in two ways.
First, it places Christian theology in conversation with available ethnographic studies of vaccine hesitancy and scientific literature regarding the development, safety, and efficacy of vaccines. This research will draw on the history of Christian support for vaccination and public health and the ways that different genealogies of modernity position Christianity with relation to modern science. It will also engage with recent research in metaphysics, virtue ethics, and theological anthropology.
Second, it seeks to provide theologically rich and scientifically informed resources to help pastors and other religious leaders to cast a positive theological vision for the role of vaccination in preserving the common good. This involves a significant amount of outreach and public engagement.
It is not the scientific questions that confound us—not whether vaccines are safe, effective, or necessary. What confounds us is humanity, and religious traditions possess vital resources for understanding human values and motivations, which determine our understanding of facts and inspire us to action.
This project is pursued in partnership with the Oxford Vaccine Group and the Vaccine Knowledge Project.