Former Fellows
Dr Méadhbh McIvor
Junior Research Fellow
Méadhbh is a social anthropologist with a particular interest in the anthropologies of law and religion. She received her PhD from the London School of Economics, where her research focused on conservative Christian activism and the politicisation of rights-based law in the United Kingdom. Her first monograph, Representing God: Christian Legal Activism in Contemporary England, was published by Princeton University Press in October 2020. Prior to taking up her fellowship in Oxford, Méadhbh taught at the University of Groningen, the Netherlands.
How do progressive religious communities in increasingly polarised political spaces understand the relationship between faith and civic engagement? My research will investigate the (religiously-motivated) pursuit of justice among liberal religious actors in Southern Arizona, USA, with a particular focus on the provision of humanitarian aid to migrants and refugees; LGBTQ+ inclusion; and racial justice. As potent sites of religion-making, borderlands provide a productive "frontier" on which to locate this research. This is especially true of the Mexico-United States border, which has been a key site of religiously-motivated humanitarian activism for over four decades.
This research project applies methodological and theoretical insights from anthropology, law, and political theology to explore both the liberatory and oppressive potential of religious activism and appeals to religious freedom. Key research questions include: how do religious citizens "on the ground" respond to political and legal controversies related to social justice issues? Is the language of "religion" useful for leftist actors (given the popular assumption that "religious politics" in the US is primarily a right-wing phenomenon)? How might humanitarian activism challenge Euro-American law's approach to the category of "religion"? What might a multifaith—Catholic, Humanist, Jewish, Muslim, Unitarian, "spiritual but not religious," etc—liberation theology look like? How might these actors contribute to a new understanding of religious freedom in the US today?
As a "red" state on the verge of turning "blue," Arizona is a particularly interesting site from which to investigate these questions. Critical scholars of religion have shown that laws designed to "protect" religion tend to favour a very particular kind of religion, one in which individual, interior belief is prioritised over embodied, communal praxis. This "small 'p' protestant" understanding of religion, as Winnifred Fallers Sullivan terms it, has led to the association of religious liberty and "religious activism" with socially conservative religious movements, such that "religious freedom" itself is sometimes presented as a barrier to progressive politics. This research seeks to problematise these assumptions by investigating liberal religious communities' potential to radically alter the law's understanding of "religion."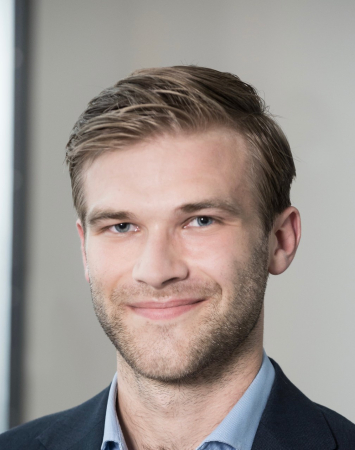 Dr Tobias Cremer
- Junior Research Fellow
Tobias Cremer is a Junior Research Fellow in Religion and the Frontier Challenges at Pembroke College Oxford. His research focuses on the relationship between religion, secularisation and the surge of ethno-nationalist populism throughout western societies. In his doctoral research (University of Cambridge, funded by the ESRC) Tobias explored how right-wing populist movements in Germany, France and the United States employ Christianity as a cultural identity marker, and how believers and church authorities are reacting to such referencees. Tobias holds a PhD from the University of Cambridge, an MPP from the Harvard Kennedy School, where he was a McCloy Fellow, an MPhil in Politics and International Studies from Cambridge University, and a BA in Politics, Philosophy and Economics from Sciences Po Paris. Across his career, he has worked in the German Parliament, the German Federal Foreign Office, and as a management consult. 
During his fellowship, Tobias will be pursuing a comprehensive and pluri-disciplinary research project that aims to examine the relationships between religion, secularisation and the surge of ethno-nationalist populism throughout Western societies. Specifically, the project seeks to examine three sets of key questions:
To what extent has secularisation and the erosion of religious group identities contributed to the transformation of Western societies' social cleavage systems, and the emergence of a new identity politics that pits communitarians against cosmopolitans? How has this development facilitated and shaped the surge of ethno-nationalist populism in many Western societies?
 
What are the consequences of the erosion of the institutional churches' voices in the public sphere for the use of religious themes, symbols and language by political actors in this context? To what extent does religious de-institutionalisation and growing religious illiteracy facilitate religion's politicisation as an exclusivist cultural identity marker?
 
How does the institutional arrangement of church-state relations in a given country impact such developments, and which models are more likely to inhibit ethno-religious conflict in secularising and increasingly diverse societies?
Pluri-disciplinarity, knowledge exchange and outreach are critical for this project, and it has been largely designed in conversation with policy makers, religious leaders and academics from different disciplines. The project intends to provide research results that can concretely inform current public policy debates about how best to respond to the rise of the new identity cleavage, and about the role that public theology might play in responding to the politicisation of religion as an ethno-cultural identity marker in Western societies.