Accommodation for Graduates
One of Pembroke's many attractions is our availability of dedicated graduate accommodation across our two sites, all within the heart of Oxford. In a highly-competitive city, we are proud to offer accommodation to all our graduates, with rooms and domestic facilities that aim to further enrich the experiences of our graduate community.
Brand new for Autumn 2022!
Pembroke College are proud to be launching our new exclusive Graduate residential £14m development at our Geoffrey Arthur Building (GAB) annex – 11 minutes' walk from the College's main site. The new development consists of two wings, the Thames Building (across 3 floors) and Cherwell Building (across 4 floors), each accessible via a shared lift.
Comprised of 77 new en-suites and 4 studio flats (including 4 accessible en-suite bedrooms) with 10 communal kitchens/living spaces, common room, laundry facilities and bike storage, this new development sits within our existing GAB site, alongside the River Thames. 
For more information, check out the images and available room below!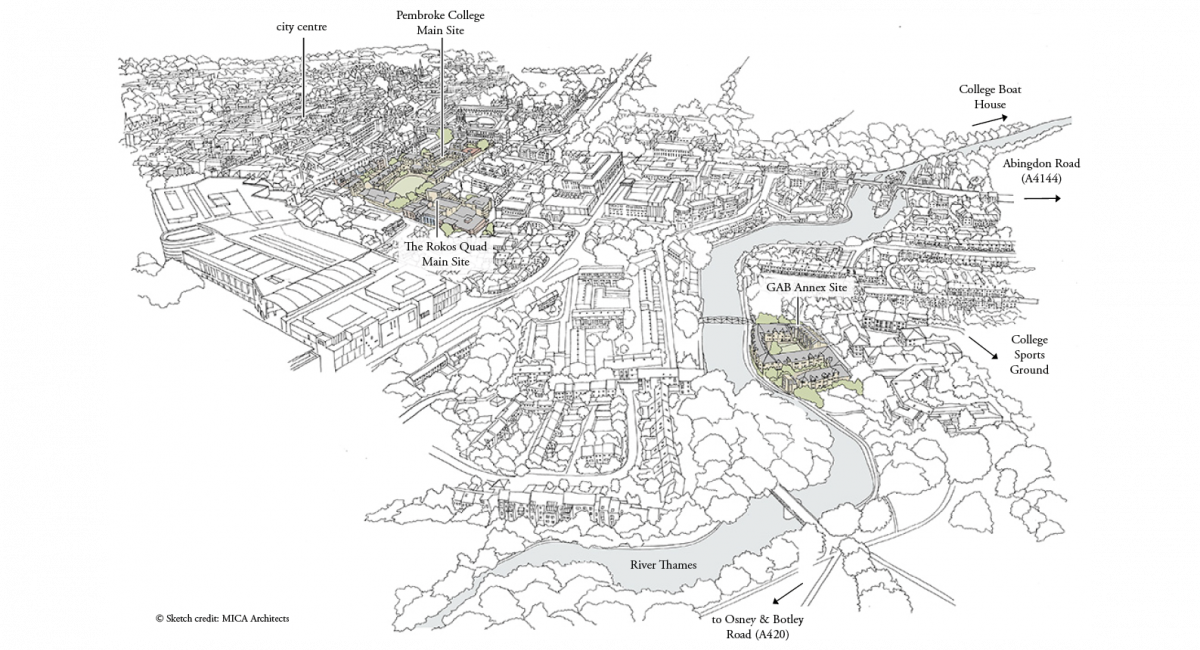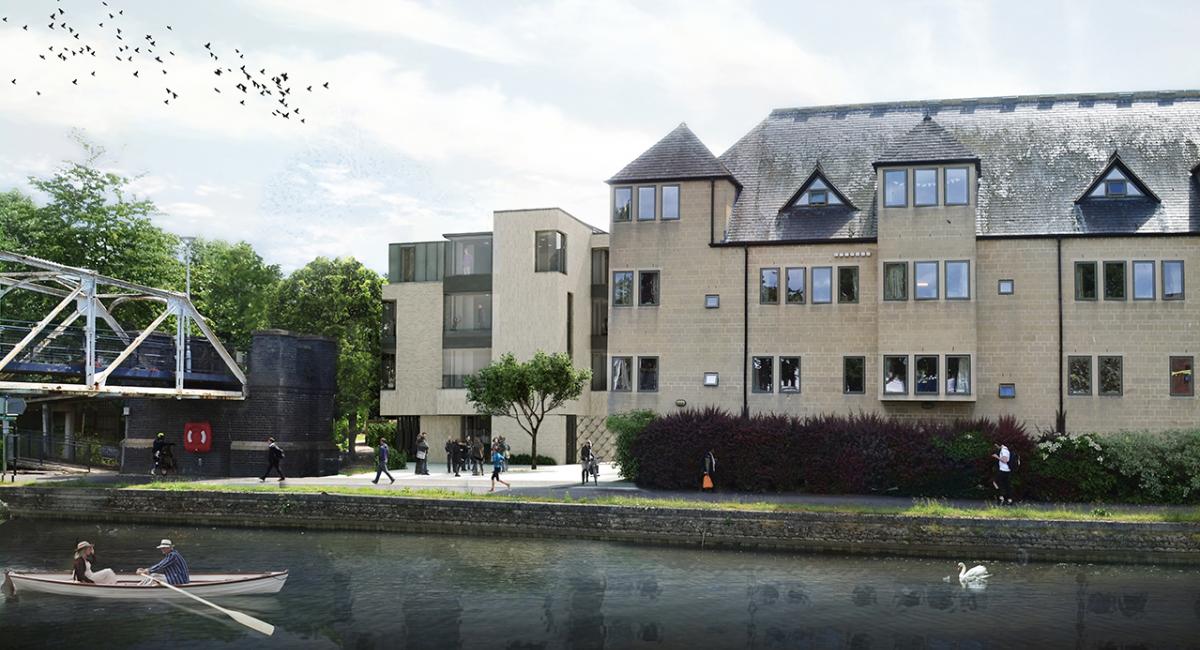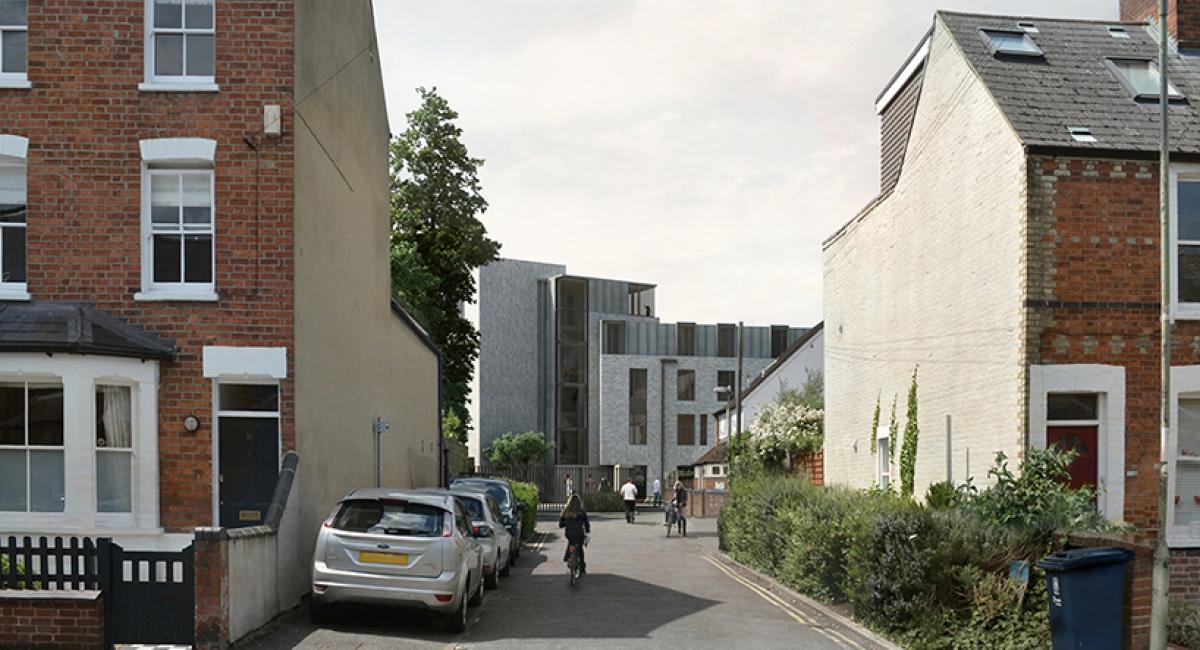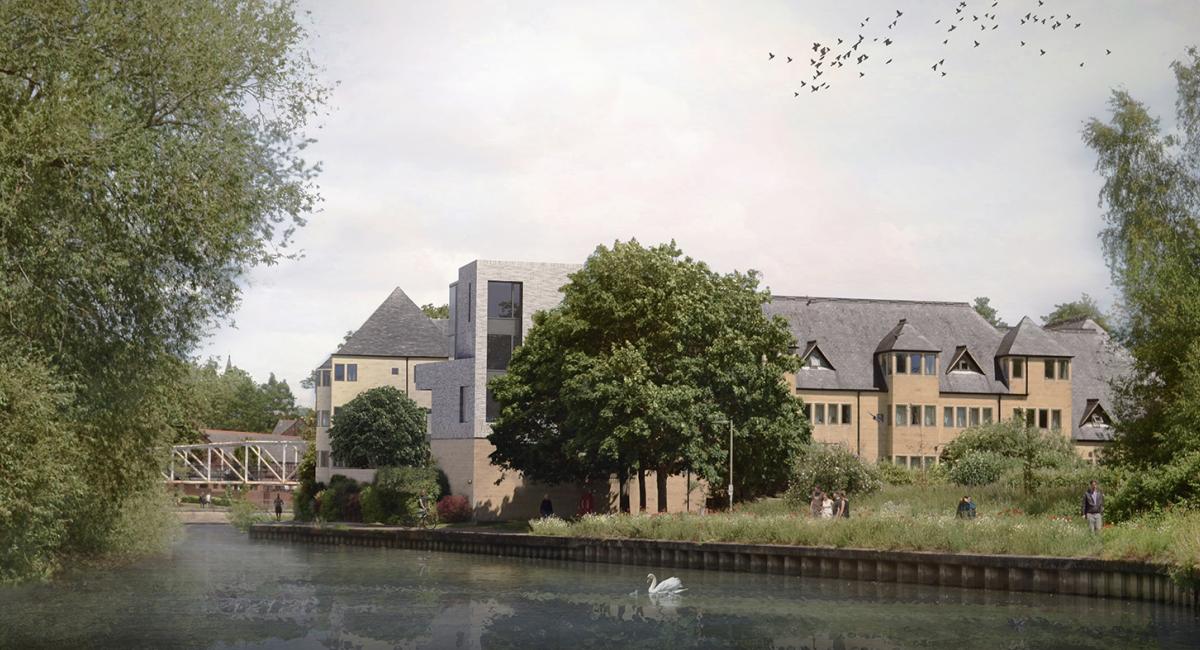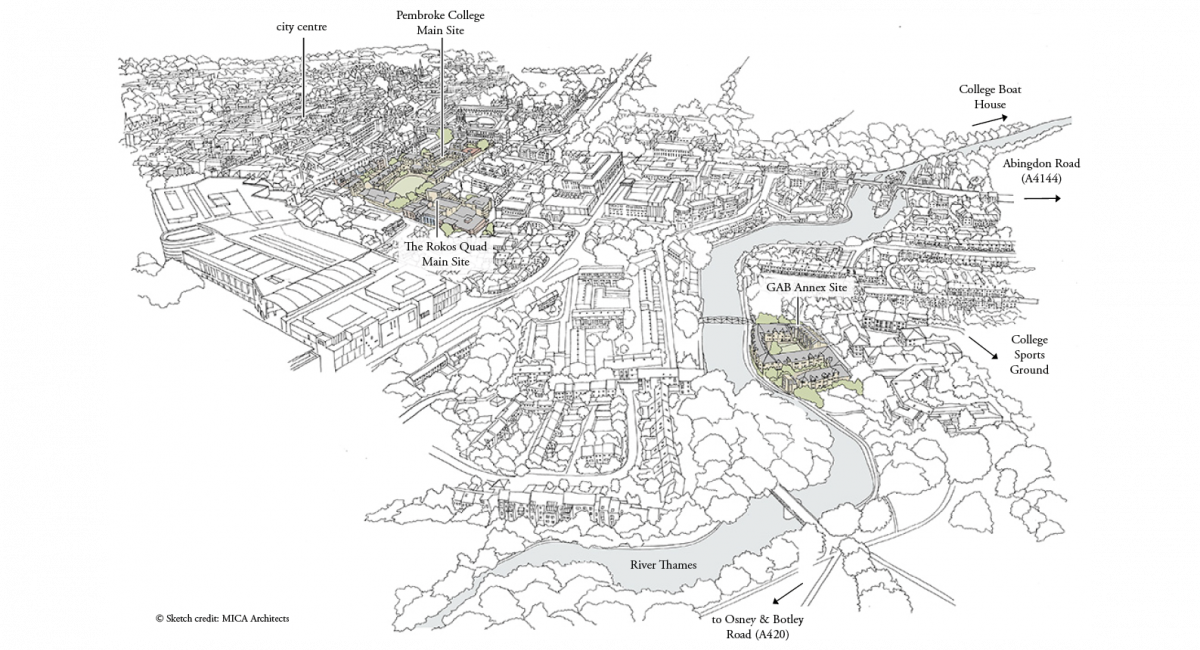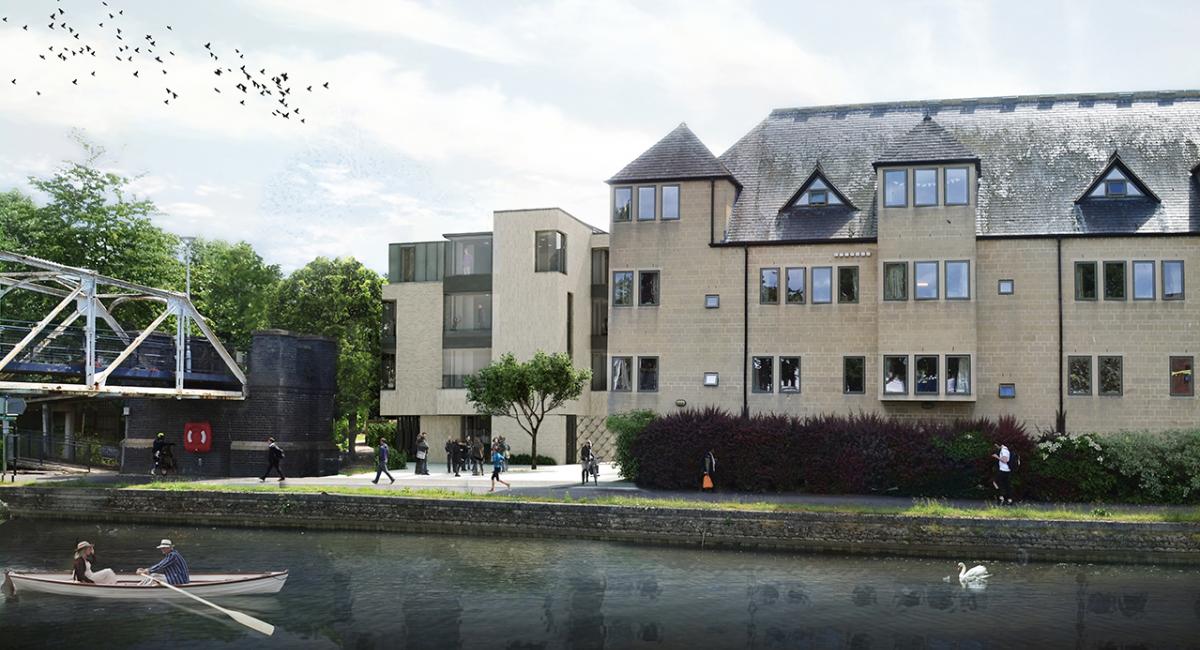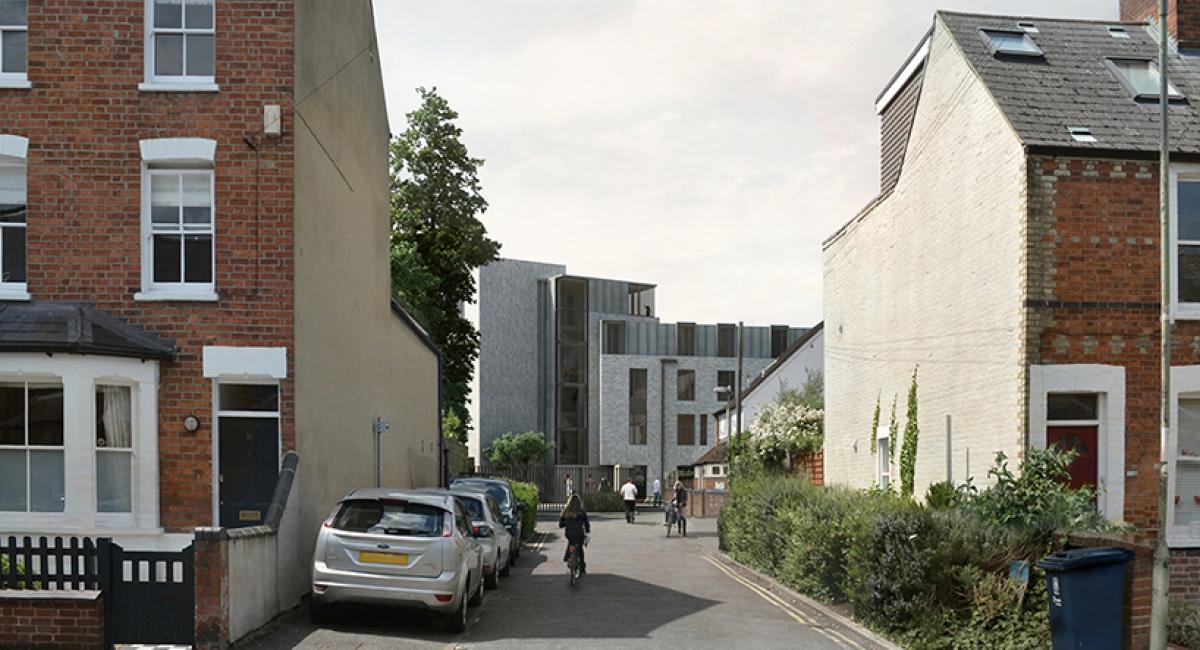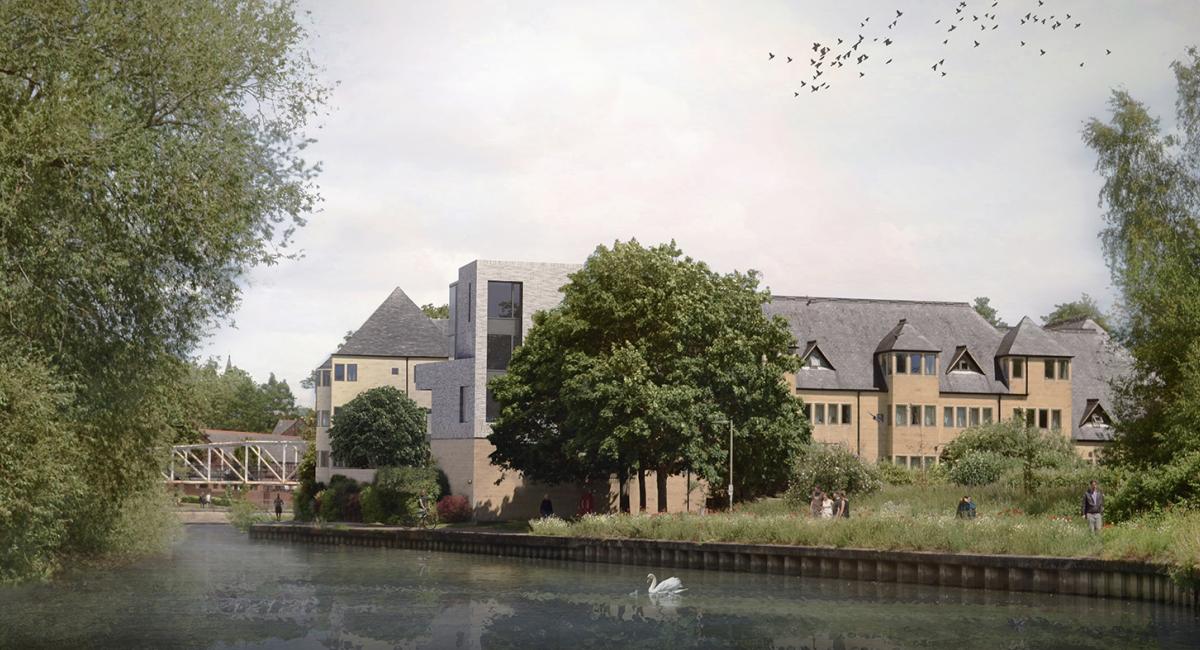 Main Site Accommodation
Our main site graduate accommodation sits within The Rokos Quad.  Contemporary in design and style, The Rokos Quad hosts the College's Farthings Café, outdoor patio, lecture theatre, seminar rooms and some second- and third-year Undergraduate accommodation.  Our graduate accommodation has views across Brewer Street and our historic Chapel Quad, or The Rokos Quad and neighbouring Campion Hall.  Rooms will be allocated once you have completed the conditions associated with your course offer, subject to availability.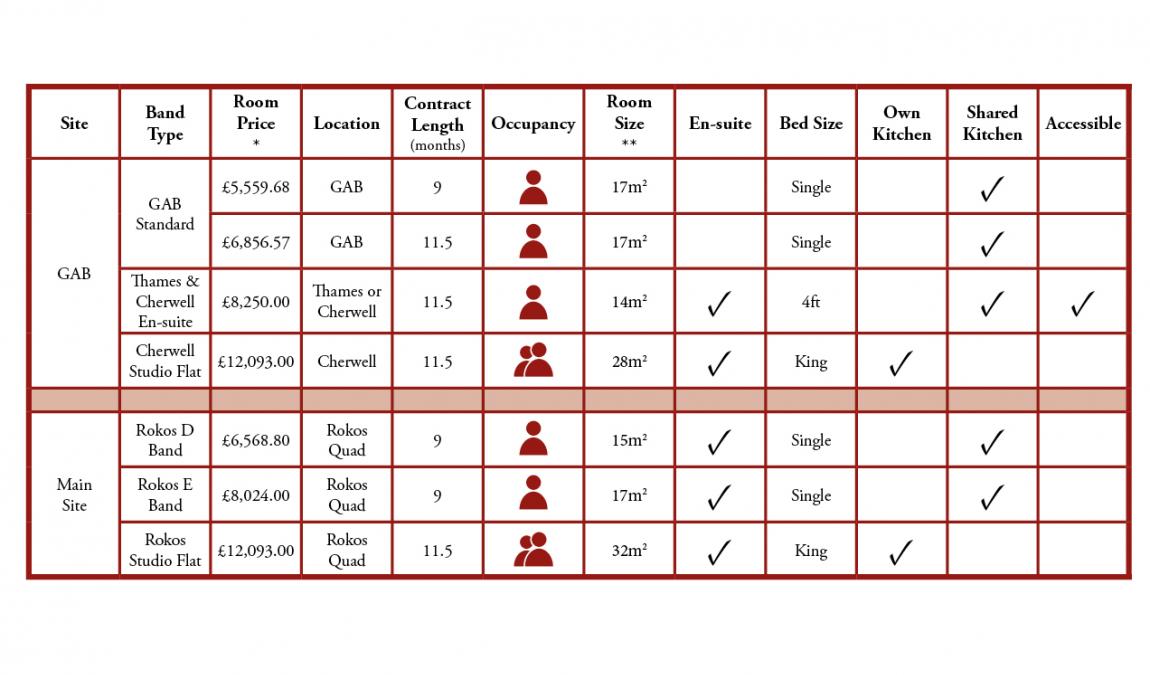 *Please note that the Room Prices are for 2021-2022, exclude VNI adjustment and do not include Utility costs.  See Accommodation FAQs for further information, while preference forms are provided to applicants once their offer is confirmed.   Rooms will be allocated once you have completed the conditions associated with your course offer.
** Please note that some room sizes may vary, and should be considered as approximations.