Graduate Scholarships & Financial Support
At Pembroke, we recognise that financial worries can be a concern for students and their families, and we are always willing to discuss the availability of support if needed.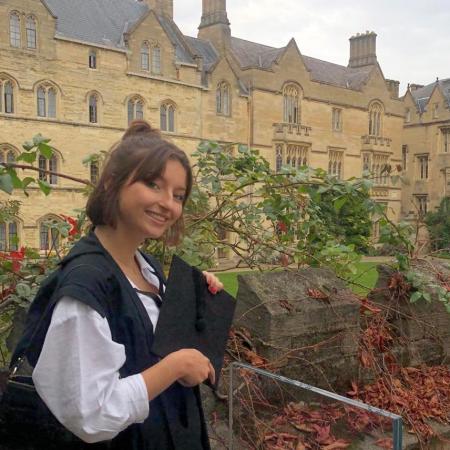 Without this scholarship I simply couldn't have afforded to continue to graduate studies. I was in fact calling the registrars to explain that I might have to turn down my place when I was first told I had been awarded funding – I cannot describe how truly grateful I felt in that moment and still feel today. A huge thank you to Pembroke and Julian Schild for the support, I wouldn't be here without you!
MSt Global & Imperial History
The Julian Schild History Scholarship
This scholarship has enabled me to continue my research in chemistry at Oxford in a PhD, allowing me to contribute to the field whilst developing my skills for the future. Without this scholarship I just would not have been able to continue my studies at Oxford, so I am extremely grateful to have been a recipient.
DPhil Physical and Theoretical Chemistry
Pembroke College Graduate Scholarship in Chemistry 2021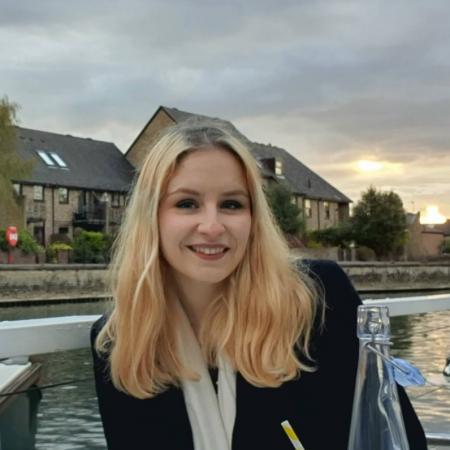 The RG Collingwood Scholarship has given me the opportunity to continue my study of Philosophy of Physics at Pembroke to postgraduate level. I was delighted to be able to remain at Pembroke after my undergraduate degree, and I am incredibly grateful for Pembroke's generous support.
BPhil Philosophy
RG Collingwood Scholarship 2021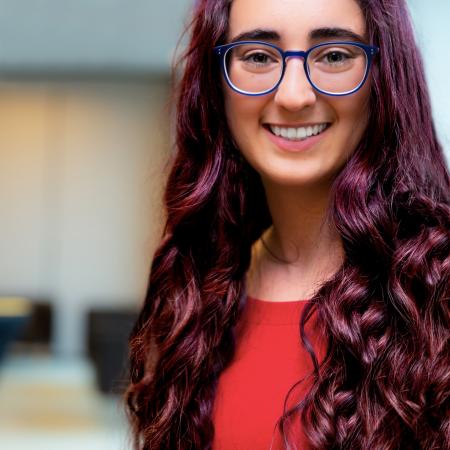 The Oxford-Farthing Scholarship scheme has enabled me to conduct research at my dream university, while also providing me with invaluable teaching experience. I am most grateful for the amazing student experience that I have had at Oxford, especially after being stuck in my home country due to COVID last year. 
DPhil Law
Oxford-Farthing Graduate Scholarship 2018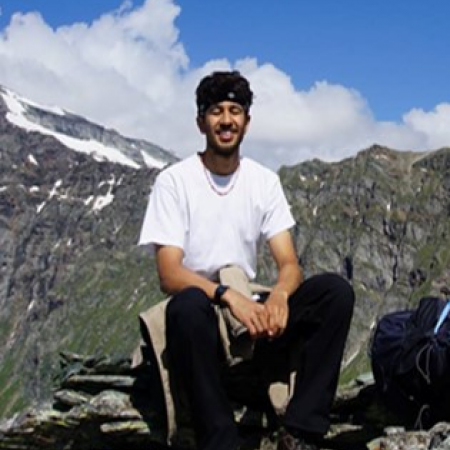 This scholarship for my PhD, which I have been privileged to receive, has helped make possible the wonderful, challenging, vibrant and always unexpected nature of the journey undertaken with this research project. The folks I have met and conversations we have had, the landscapes and more-than-human beings I have encountered, and the transformative and humbling ways of studying and learning about ecology have been a cosmic collection of experiences for which I am so very grateful.
DPhil Mathematics
Pembroke College - Mathematical Institute Scholarship 2019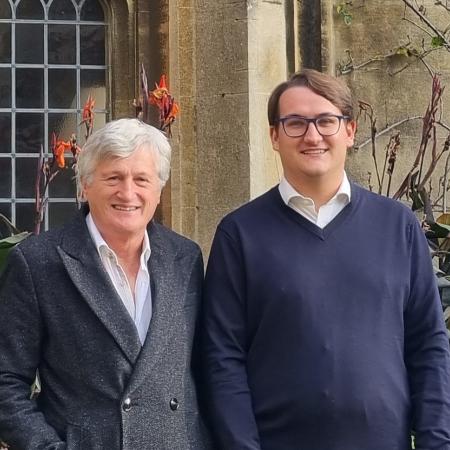 "The Coombs Scholarship enabled me to pursue my passion for Economics at Oxford. Doing a PhD requires a considerable commitment of your energy and time, making this kind of financial support crucial. That is why I am grateful to Pembroke College for giving me the opportunity to conduct research in the field of industrial organisation (the behaviour of markets and firms) in such a thriving and stimulating academic environment."
DPhil Economics
Coombs DPhil Scholarship in Politics & Economics 2021
Graduate Scholarships
A variety of subject specific scholarships are available to graduates each year across a range of courses. Further information can be found in the links to the left or by emailing Caroline Barnes.
Scholarships available for 2023 entrants are:
Jose Gregorio Hernandez Scholarship - for Venezuelan DPhil Medical/Biological Sciences students



Pembroke College will offer a fully funded scholarship for a student of Venezuelan nationality, with a preference for a DPhil in Biochemistry, Biology or Psychology. 


 
Julian Schild History Scholarship - for Masters in History students:

Pembroke College will offer a scholarship for a Masters in History. 

Preference will be given to those who broadly share the research interests of Pembroke's two History Fellows, namely African American History, the History of War and/or 20th century religious history.


 

Black Academic Futures 

Scholarship in Mathematics



Pembroke College will partner with the Mathematical Institute to offer a fully funded scholarship for a Black or Mixed-Black (UK resident) student joining the DPhil Mathematics programme.


 

Atkinson Scholarship - for students from Melbourne University reading DPhil Law, Theology, Medicine or Philosophy
If your access to funding changes or you run into financial difficulties while you are on course, there are a variety of funds to help support you.
Dean of Graduates Fund
The Dean of Graduates fund is a small discretionary fund to which applications can be made to help defray the costs of attending conferences, making field trips, or other projects which are essential to a graduate's research. The fund will be open for applications and advertised on a termly basis.
Alumni Graduate Scholarships
In addition to a number of subject specific scholarships the College also awards three Alumni Graduate Scholarships worth £4000 to existing graduate members who require financial aid in order to continue their research. These scholarships provide crucial extra support for graduates completing their DPhils when other funding sources have finished.
Senior Studentships
The College has up to five Senior Studentships tenable each year available to existing graduate members of Pembroke College.
Senior Studentship holders receive an annual stipend above any other awards they may hold; four are worth £600, and one (the Browning Scholarship) is worth £2000.
In addition, they will become members of the Senior Common Room and have certain dining rights.
Travel Prizes
Pembroke has a number of funds providing opportunities for its students to travel during their degree. Awards include, but are not limited to, those listed below, and are advertised at the end of Michaelmas Term for award in Hilary Term. Find travel reports from students here.
Pier Giorgio Frassati Travel Fund
This fund is open to undergraduate and graduate students to assist with travel in the Long Vacation.
Sandrew Travel Fund
The Sandrew Travel Fund is available to non-final year undergraduates and graduates to assist with travel to the United States.
Melandra Castle Trust Prize
This prize is available to graduate students who are completing their second year of study but who are continuing the following year, and can help fund travel of any kind. (Only available every other year.)
Robert Baldick Travel Prize
This fund is open to graduate students undertaking any French related study abroad.
For further details regarding Graduate Scholarships contact the Deputy Academic Registrar, Caroline Barnes. For Travel Prizes contact Martina Stankovianska.
Financial Assistance
To talk confidentially about financial matters or to arrange a hardship assessment once you are on course, please contact the Academic Office We're here to help!
Oxford Assistance Fund (OAF)
The Oxford Assistance Fund is provided by the government and is administered and distributed by the University. Application forms are available in College from the Academic Office - please contact the Academic Support Officer to arrange an eligibility assessment. The awards are for undergraduate or graduate students experiencing persistent or serious financial difficulty. The maximum award is £8,000 and may be a combination of a grant or a loan. 
Find out more about the Oxford Assistance Fund including eligibility and the application process, on the relevant Oxford University webpage.
Pembroke Burt Student Support Fund
Any matriculated undergraduate or graduate student at Pembroke may apply for our Burt Student Support Fund at any stage of your degree. It exists to alleviate financial challenges you may face and ensure you receive support quickly. The Burt Fund can supplement University funds, help with needs not otherwise covered, or provide a faster alternative in urgent cases.
Awards can range from £50 up to £1,000 or more in exceptional cases, with extra available as a loan if necessary. Please contact the Academic Support Officer to apply.
Funding for Students with Disabilities
Enquiries regarding funding for students with disabilities are handled by the Disability Advisory Service. Disabled Student's Allowances (DSAs) are available to all UK students. DSAs are not means tested and are do not need to be repaid. Details are available on the GOV.UK website.
The College has up to five Senior Studentships tenable each year available to existing graduate members of Pembroke College.
Senior Studentship holders receive an annual stipend above any other awards they may hold; four are worth £600, and one (the Browning Scholarship) is worth £2000. In addition, they will become members of the Senior Common Room and have certain dining rights.
Our current Senior Students are: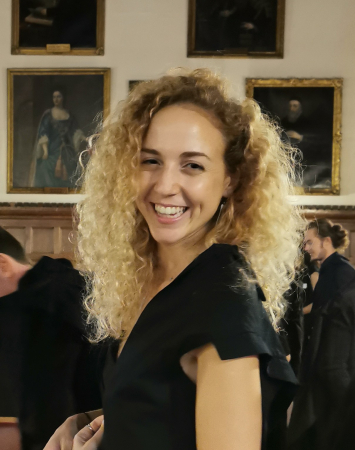 I am a second year DPhil Student in the Cognitive Robotics Group (CRG) at the Oxford Robotics Institute (ORI). My research interests are related to the semantic and contextual interpretation of the environment by analysing the relationships between elements and events in dynamic driving scenes. More specifically, I am investigating the use of geometric deep learning for scene understanding and situational reasoning, focusing mainly on autonomous vehicles.
The initial aim of my research is the identification of key semantic structures and their contribution to the performance of the autonomous system's perception, using learned graph attention. Building on this scene analysis, the focus broadens on the entire traffic scene by identifying patterns and relationships between scene components. Using learned attention-based knowledge graph reasoning we can generate intelligible explanations to occurring events. We can then predict risks in the driving scenes by estimating the future actions of dynamic agents, based on learned behavioural patterns. The goal of my research is to analyse scene patterns in the form of learned knowledge graphs and reason about elements and events in traffic scenes.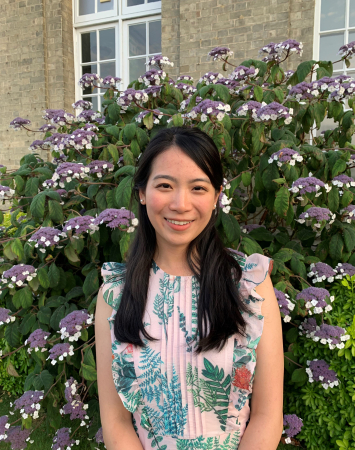 I am a 2nd year DPhil student in English whose main research interest is the portrayal of bodily movement in literature. My research brings together archival material and literary works to examine the ways in which Victorian print culture challenged conventional public opinion on bodies in motion and thus helped change the cultural norms and expectations of late Victorian society. I aim to call attention to perceived changes in physical self-expression arising from machinery and labour, modes of transportation and mobility, dress and freedom of movement, and the effects of an ever-widening worldview on representations of regional 'corporeal styles'. Amidst these developments, writers such as Elizabeth Gaskell, Thomas Hardy, and New Women writers Sarah Grand and Ménie Dowie captured the complexities of the day while pushing for reform on labour laws, women's rights, and ideas on freedom, propriety, and social mobility. Ultimately, my research contributes to an ongoing interest in diversifying the sensory frameworks used when trying to comprehend the lived experiences of a society. By proposing a framework to examine the portrayal of bodily movement, I hope to encourage closer examinations of the kinaesthetic and proprioceptive senses in literature.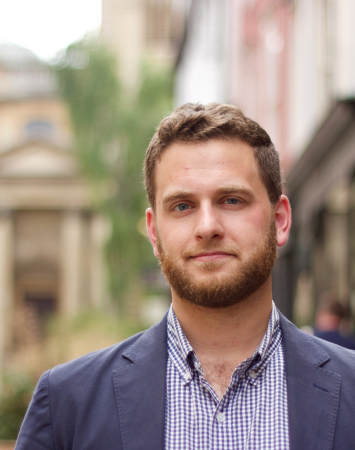 My research engages with the intellectual production of al-Mukhtār al-Kuntī, a Muslim scholar in West Africa living in the eighteenth and early nineteenth centuries. The path of knowledge, its acquisition and practice, and the relationship between acquisition and practice are of primary interest. The West African scholar's works across a number of fields are given primary focus and considered in light of his context in the broader tradition of Islamic thought and his position in the Sahara and West Africa. Broadly, the project engages with the meaning of al-Mukhtār's thought and draws on a variety of disciplinary tools in history, philosophy, and sociology for analysis. From understanding his thought and its representation of a particular tradition's paradigm, we can in turn consider the complex relationship and interdependence of practices and principles of knowledge.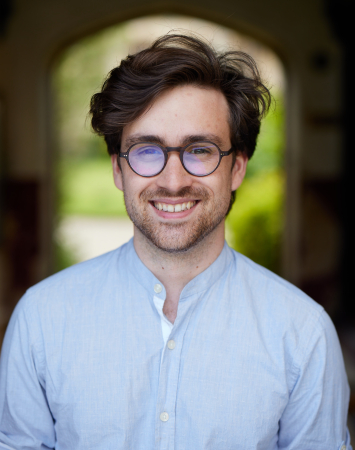 I am a fourth year DPhil working in the Sleep and Circadian Neuroscience Institute in the Department of Physiology, Anatomy and Genetics. My research focusses on how serotonergic receptor agonists in the brain can produce altered states of vigilance, and how these states affect the sleep-wake cycle. 
Vigilance states are controlled by a wide range of networks of cortical and subcortical neuromodulatory circuits, among which the serotonergic system plays an important role. Recently, serotonergic psychedelics have attracted attention as potent antidepressants. This class of drugs is known induce profound changes in subjective experience. However, it has been shown previously that changes observed in electrophysiological markers of sleep, as well as the duration and stability of the sleep episodes, can reflect the content and duration of previous wake episode. This raises the question of the immediate and delayed effect of serotonergic psychedelics on classical signatures of sleep-wake states.  
My DPhil aims to give a better understanding of how changes in wakefulness alters subsequent sleep phases. To that end, I use a powerful agonist of serotonin receptors known to profoundly alter wake experience in humans, combined with cutting-edge approaches to monitor vigilance states and arousal. The pharmacological compound I am using is potent but short-lasting, to study the effect of short but intense changes in wake experiences on subsequent sleep architecture and electrophysiological recordings. With this compound, I recently discovered strong and global sleep-like brain activity patterns happening during wakefulness, challenging the current definition of wake and sleep.