Graduate Scholarships & Financial Support
At Pembroke, we recognise that financial worries can be a concern for students and their families, and we are always willing to discuss the availability of support if needed.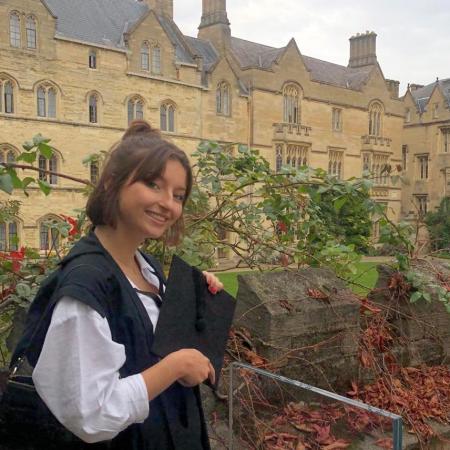 Without this scholarship I simply couldn't have afforded to continue to graduate studies. I was in fact calling the registrars to explain that I might have to turn down my place when I was first told I had been awarded funding – I cannot describe how truly grateful I felt in that moment and still feel today. A huge thank you to Pembroke and Julian Schild for the support, I wouldn't be here without you!
MSt Global & Imperial History
The Julian Schild History Scholarship
This scholarship has enabled me to continue my research in chemistry at Oxford in a PhD, allowing me to contribute to the field whilst developing my skills for the future. Without this scholarship I just would not have been able to continue my studies at Oxford, so I am extremely grateful to have been a recipient.
DPhil Physical and Theoretical Chemistry
Pembroke College Graduate Scholarship in Chemistry 2021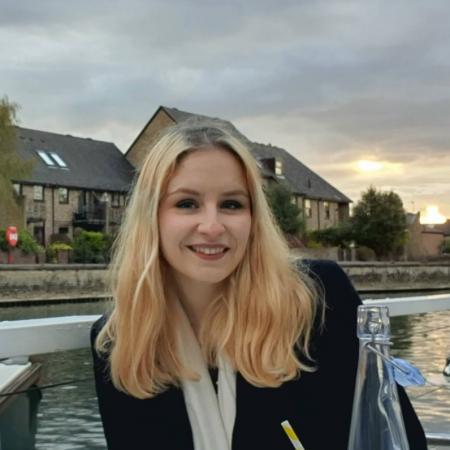 The RG Collingwood Scholarship has given me the opportunity to continue my study of Philosophy of Physics at Pembroke to postgraduate level. I was delighted to be able to remain at Pembroke after my undergraduate degree, and I am incredibly grateful for Pembroke's generous support.
BPhil Philosophy
RG Collingwood Scholarship 2021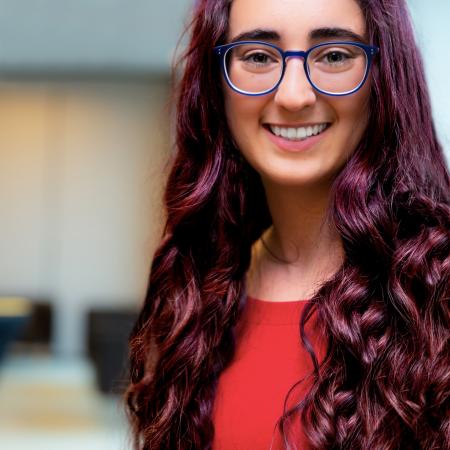 The Oxford-Farthing Scholarship scheme has enabled me to conduct research at my dream university, while also providing me with invaluable teaching experience. I am most grateful for the amazing student experience that I have had at Oxford, especially after being stuck in my home country due to COVID last year. 
DPhil Law
Oxford-Farthing Graduate Scholarship 2018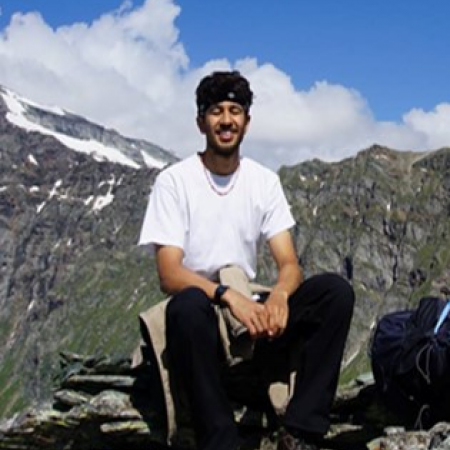 This scholarship for my PhD, which I have been privileged to receive, has helped make possible the wonderful, challenging, vibrant and always unexpected nature of the journey undertaken with this research project. The folks I have met and conversations we have had, the landscapes and more-than-human beings I have encountered, and the transformative and humbling ways of studying and learning about ecology have been a cosmic collection of experiences for which I am so very grateful.
DPhil Mathematics
Pembroke College - Mathematical Institute Scholarship 2019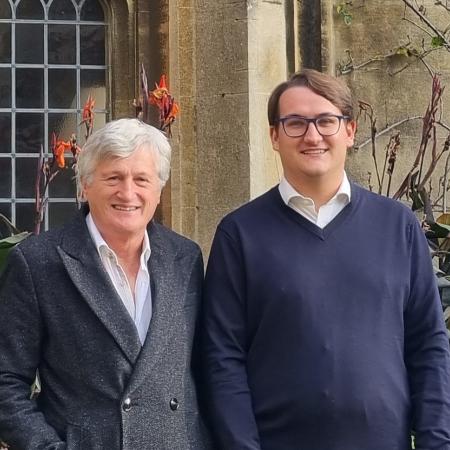 "The Coombs Scholarship enabled me to pursue my passion for Economics at Oxford. Doing a PhD requires a considerable commitment of your energy and time, making this kind of financial support crucial. That is why I am grateful to Pembroke College for giving me the opportunity to conduct research in the field of industrial organisation (the behaviour of markets and firms) in such a thriving and stimulating academic environment."
DPhil Economics
Coombs DPhil Scholarship in Politics & Economics 2021
Graduate Scholarships
A variety of subject specific scholarships are available to graduates each year across a range of courses. Further information can be found in the links to the left or by emailing Caroline Barnes.
Scholarships available for 2023 entrants are:
Jose Gregorio Hernandez Scholarship - for Venezuelan DPhil Medical/Biological Sciences students



Pembroke College will offer a fully funded scholarship for a student of Venezuelan nationality, with a preference for a DPhil in Biochemistry, Biology or Psychology. 


 
Julian Schild History Scholarship - for Masters in History students:

Pembroke College will offer a scholarship for a Masters in History. 

Preference will be given to those who broadly share the research interests of Pembroke's two History Fellows, namely African American History, the History of War and/or 20th century religious history.


 

Black Academic Futures 

Scholarship in Mathematics



Pembroke College will partner with the Mathematical Institute to offer a fully funded scholarship for a Black or Mixed-Black (UK resident) student joining the DPhil Mathematics programme.


 

Atkinson Scholarship - for students from Melbourne University reading DPhil Law, Theology, Medicine or Philosophy
If your access to funding changes or you run into financial difficulties while you are on course, there are a variety of funds to help support you.
Dean of Graduates Fund
The Dean of Graduates fund is a small discretionary fund to which applications can be made to help defray the costs of attending conferences, making field trips, or other projects which are essential to a graduate's research. The fund will be open for applications and advertised on a termly basis.
Alumni Graduate Scholarships
In addition to a number of subject specific scholarships the College also awards three Alumni Graduate Scholarships worth £4000 to existing graduate members who require financial aid in order to continue their research. These scholarships provide crucial extra support for graduates completing their DPhils when other funding sources have finished.
Senior Studentships
The College has up to five Senior Studentships tenable each year available to existing graduate members of Pembroke College.
Senior Studentship holders receive an annual stipend above any other awards they may hold; four are worth £600, and one (the Browning Scholarship) is worth £2000.
In addition, they will become members of the Senior Common Room and have certain dining rights.
Travel Prizes
Pembroke has a number of funds providing opportunities for its students to travel during their degree. Awards include, but are not limited to, those listed below, and are advertised at the end of Michaelmas Term for award in Hilary Term.
Pier Giorgio Frassati Travel Fund
This fund is open to undergraduate and graduate students to assist with travel in the Long Vacation.
Sandrew Travel Fund
The Sandrew Travel Fund is available to non-final year undergraduates and graduates to assist with travel to the United States.
Melandra Castle Trust Prize
This prize is available to graduate students who are completing their second year of study but who are continuing the following year, and can help fund travel of any kind. (Only available every other year.)
Robert Baldick Travel Prize
This fund is open to graduate students undertaking any French related study abroad.
For further details regarding Graduate Scholarships contact the Deputy Academic Registrar, Caroline Barnes. For Travel Prizes contact Kirstie Morris.
Hardship
To talk confidentially about financial matters or to arrange a hardship assessment once you are on course, please contact Kirstie Morris (Academic Support Officer) at kirstie.morris@pmb.ox.ac.uk. We're here to help!
Oxford Hardship Fund (OHF)
The Oxford Hardship Fund is provided by the government and is administered and distributed by the University. Application forms are available in College from the Academic Office - please contact the Academic Support Officer to arrange an eligibility assessment. The awards are for undergraduate or graduate students experiencing persistent or serious financial difficulty. The maximum award is £6000 and may be a combination of a grant or a loan. 
Find out more about the Oxford Hardship Fund including eligibility and the application process, on the relevant Oxford University webpage.
Pembroke Burt Student Support Fund
Any matriculated undergraduate or graduate student at Pembroke may apply for our Burt Student Support Fund at any stage of your degree. It exists to alleviate financial challenges you may face and ensure you receive support quickly. The Burt Fund can supplement University funds, help with needs not otherwise covered, or provide a faster alternative in urgent cases.
Awards can range from £50 up to £1,000 or more in exceptional cases, with extra available as a loan if necessary. Please contact the Academic Support Officer to apply.
Funding for Students with Disabilities
Enquiries regarding funding for students with disabilities are handled by the Disability Advisory Service. Disabled Student's Allowances (DSAs) are available to all UK students. DSAs are not means tested and are do not need to be repaid. Details are available on the GOV.UK website.
Senior Studentships, tenable for one academic year, are awarded to current graduate students. Our current Senior Students are: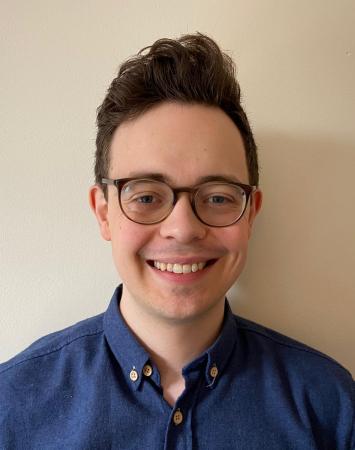 I am a fourth year DPhil student in the Oxford Protein Informatics Group, where my research is focused on the development of computational high-throughput screening tools for antibody drug discovery.
Antibodies are a fundamental component of the immune system. They enable the body to recognise, label and destroy foreign pathogens by binding to them and inducing a protective response by other components of the immune system. Importantly, through combinatorial processes during antibody production in the body, an immense variety of antibody sequences can be generated: it has been estimated that there are a quintillion possible distinct antibodies, that is a 10 with 18 zeroes after it. The astounding size of the antibody sequence space alongside their unique ability to generate immune responses against foreign invaders make antibodies prime candidates for the development of therapeutics.
In my research, I aim to improve the discovery process of antibody therapeutics by developing computational tools that use structural, three-dimensional representations of antibodies and their targets to quickly identify those antibodies that have the potential to be developed into potent therapeutics. To this purpose, I am combining bioinformatics and state-of-the-art machine learning methods to address three fundamental questions: Is there sufficient, well-annotated structural data on antibody-antigen interaction available? Can we predict quickly and accurately which three-dimensional structure an antibody binding to an antigen will assume? And lastly, given such a structure, can we predict whether an antibody will bind to (and therefore recognise) an antigen target of interest?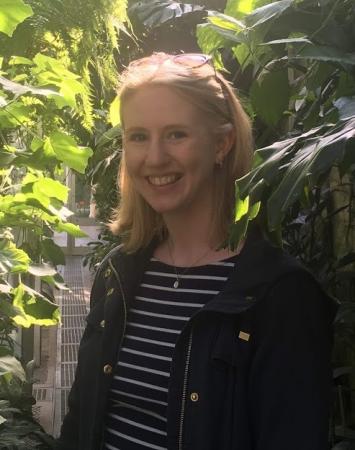 Hannah McIntyre (Browning)
I am a fourth year DPhil student in Italian and English. My primary research interest is Comparative Literature, focusing on the 20th century and exploring texts written in English, French, and Italian. More specifically, I am interested in questions of subjectivity, the relationship between fiction and reality, and the way that identity is shaped by various influences such as gender and mental illness.
My doctoral project is a comparative study of Leonora Carrington, the British-Mexican Surrealist artist and writer; and Goliarda Sapienza, a Sicilian writer and actress. My approach is thematic, rooted in their shared non-conformity centred upon the female bodies in their texts. Contributing to the flourishing recent scholarly interest in both women, this study explores various points where their work intersects, highlighting new aspects of their writing.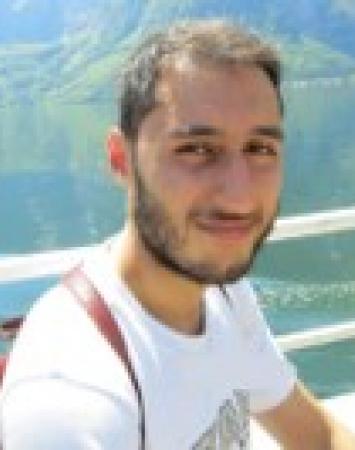 In assessing the interpretation and significance of the Qur'an in Muslim societies, scholarship has tended to focus on the exegetical literature (Tafsir). Yet Qur'anic influence goes far beyond this, including in fields such as architecture, music and of course poetry.  
My proposed research intends to pick up the last of these strands, specifically the role of the Qur'an in the poetry of the medieval Islamic world, which takes the form of direct quotations, subtle allusions and creative reimagining of narrative, amongst others. 
I will do this by examining the (Arabic) poetry of the great Sufi master Ibn 'Arabi, whose entire oeuvre has been summed up by a leading scholar as "a commentary on the Qur'an". Despite not formally writing a work of exegesis, both direct and indirect references to the Qur'an abound in his work, not least in his poetry. I hope to shed light on the different ways in which his poetry makes use of the Qur'an, his philosophical and hermeneutical assumptions, the exegetical value of his poetry and where it stands in relation to the wider corpus of Qur'anic exegesis.  
Time and space permitting, the scope of the study may be extended to include another author writing in the Persian language, whose work is equally shaped by engagement with the Qur'an. A prime contender would be Ibn 'Arabis contemporary Jalal ad-din Rumi. Putting these two authors into conversation would hopefully facilitate broader insights about the shared religious and literary culture which they operated in.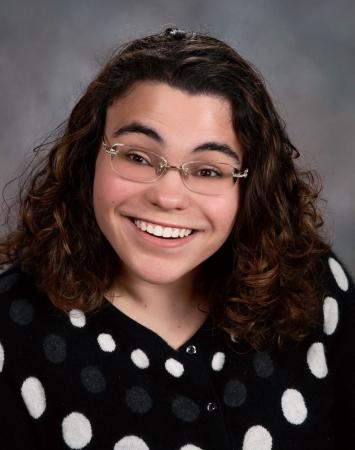 My Masters in Philosophy (MPhil) research examines what it meant to be a school-age working-class "crippled" child in interwar England and how this identity shaped a child's selfhood and agency. The Education Act of 1918 mandated public funds for compulsory education for "crippled" children up until the age of 14, in settings appropriate for their needs. As a result, many school-age children were labeled "crippled" by Medical Health Officers, taken out of local schools, and separated from their families and communities. These children were segregated into specialized educational settings including residential institutions such as the Halliwick School for Crippled Girls, or hospital schools such as Lord Mayor Treloar's Cripples College that emphasized normalization through corrective surgery and physical rehabilitation. I will address the profound impact this had on their learning and childhoods and reveal how, for many, their physical disabilities became an intrinsic part of their identities, and shaped their sense of self and agency throughout their lifetimes. Although some specialized schools offered hope through rehabilitation, moral guidance, or specific educational and training opportunities, with a goal of integration into society, this pursuit often ended in disappointment as many continued to be marginalized because of their "crippled" identities. Ultimately, I hope my research helps provide these physically disabled individuals a voice in their own history.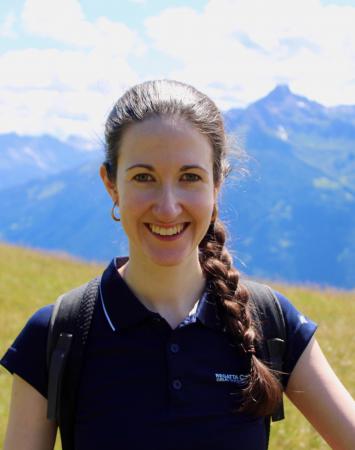 Klaudia is a DPhil student at the Department of Politics and International Relations. In her dissertation, she studies the extension of the right to vote to immigrants, emigrants, and youth. The research addresses the variation in the outcome of enfranchisement efforts, with a focus on political parties. The work is based on extensive archival and interview research in several countries and a survey experiment.