Catering
We are fortunate to have a fantastic catering team at Pembroke. They provide a variety of meals and events for all members of the community – eating together is a feature of College life!
Our historic dining Hall is host to special formal events, but also to daily pay-as-you-go lunch for all students who want it. In the evenings a mix of menus are available at informal or formal seatings. Our modern buildings are home to Farthings café, a popular spot all day for brunch, snacks and informal workspace. 
The Hall Bar is open to students regularly during term, and graduate students have access to their own smaller bar, The Rose and Thistle.
We are a diverse College and the team make every effort to accommodate your dietary needs, providing daily vegetarian, vegan, halal and kosher options and displaying allergen information related to all dishes. We no longer use nuts in our kitchens.
If you have questions or concerns about dietary requirements you can ask our team. They welcome feedback and work closely with students on new ideas for  meals to ensure that there is a variety of food to choose from.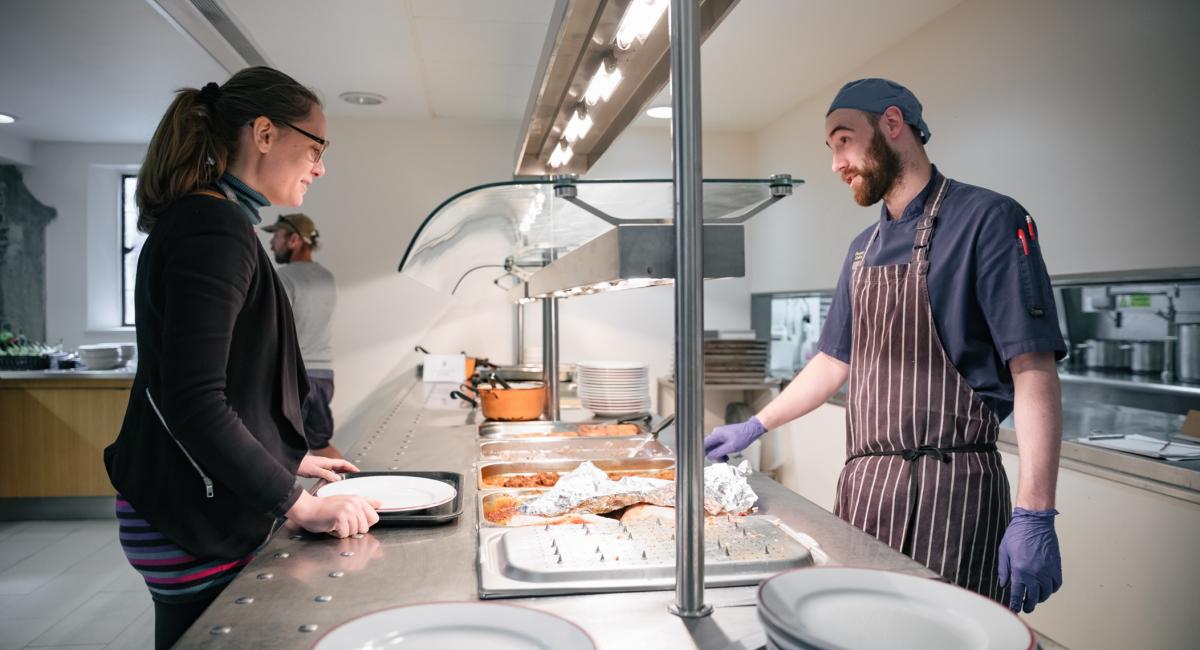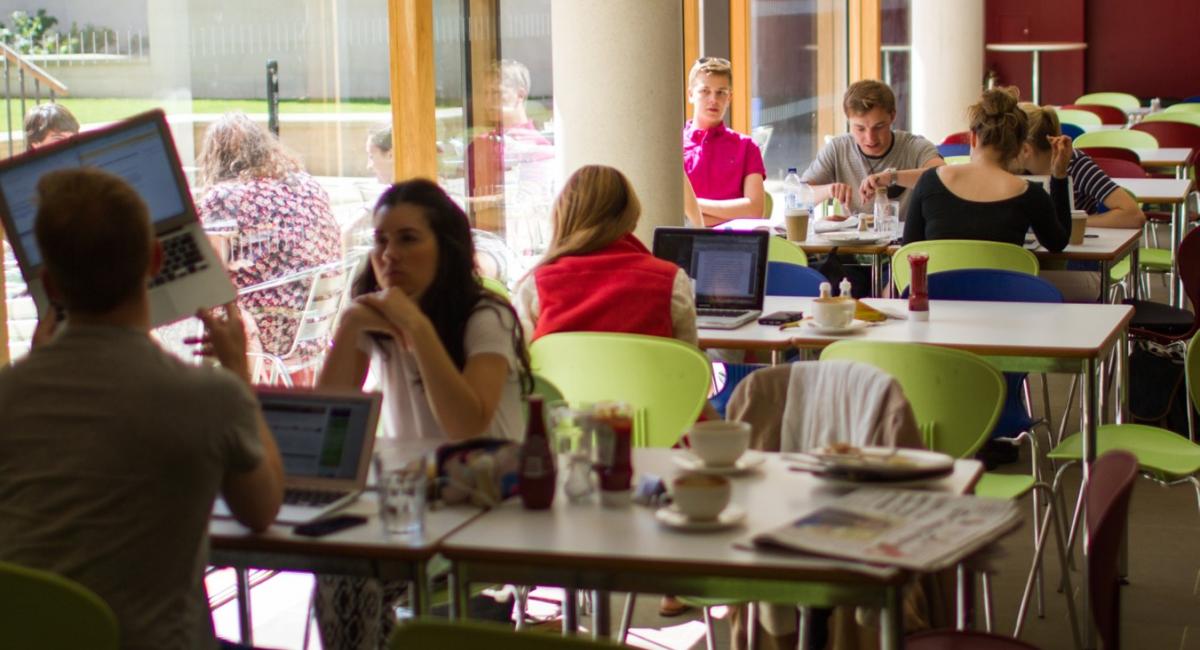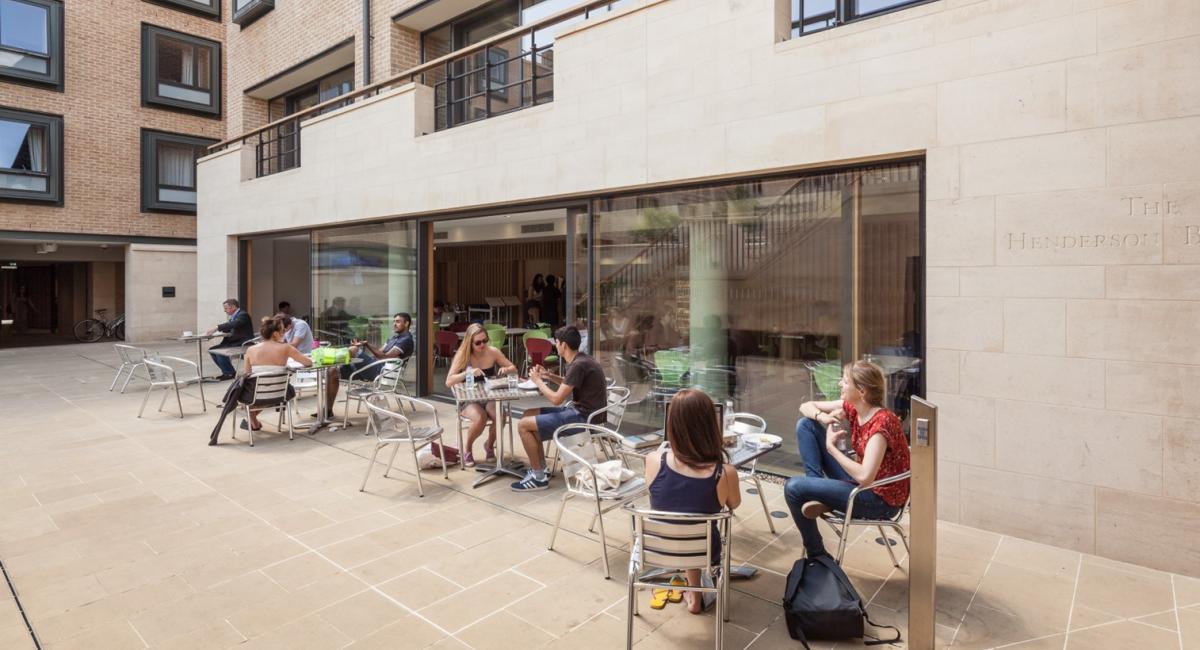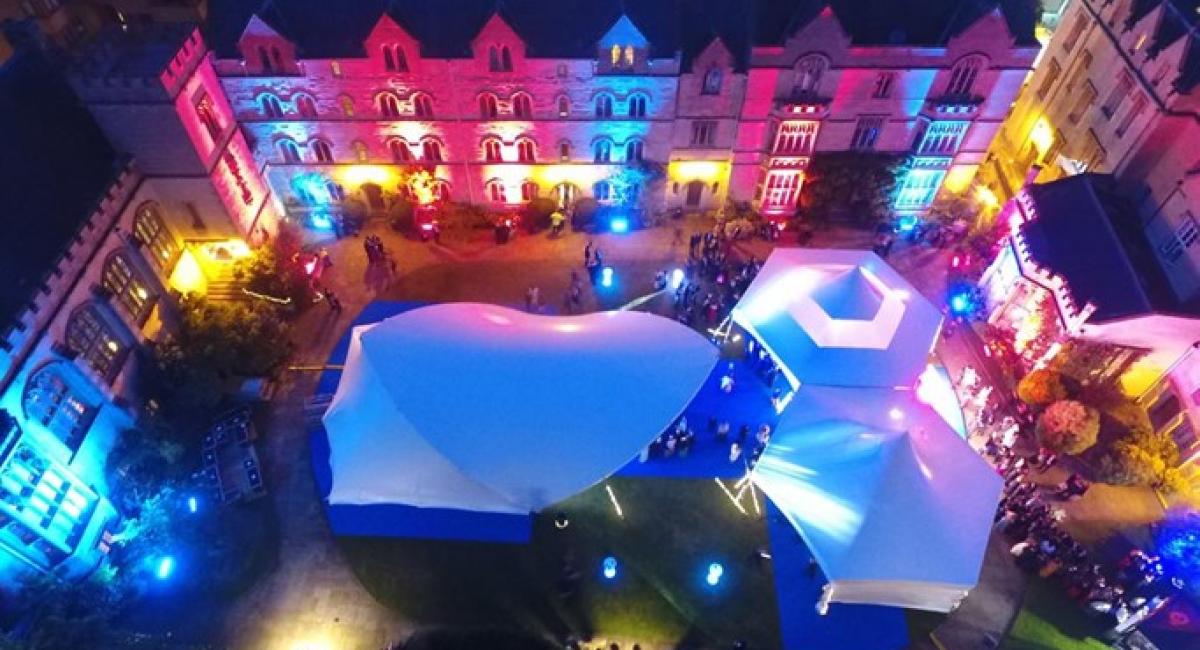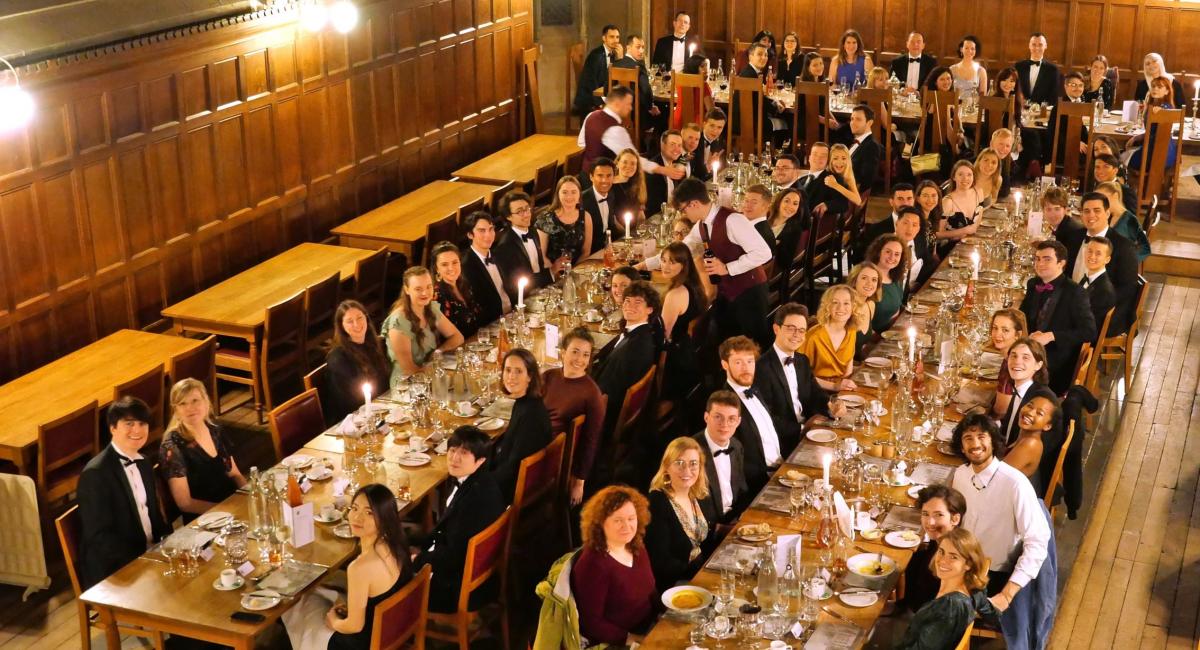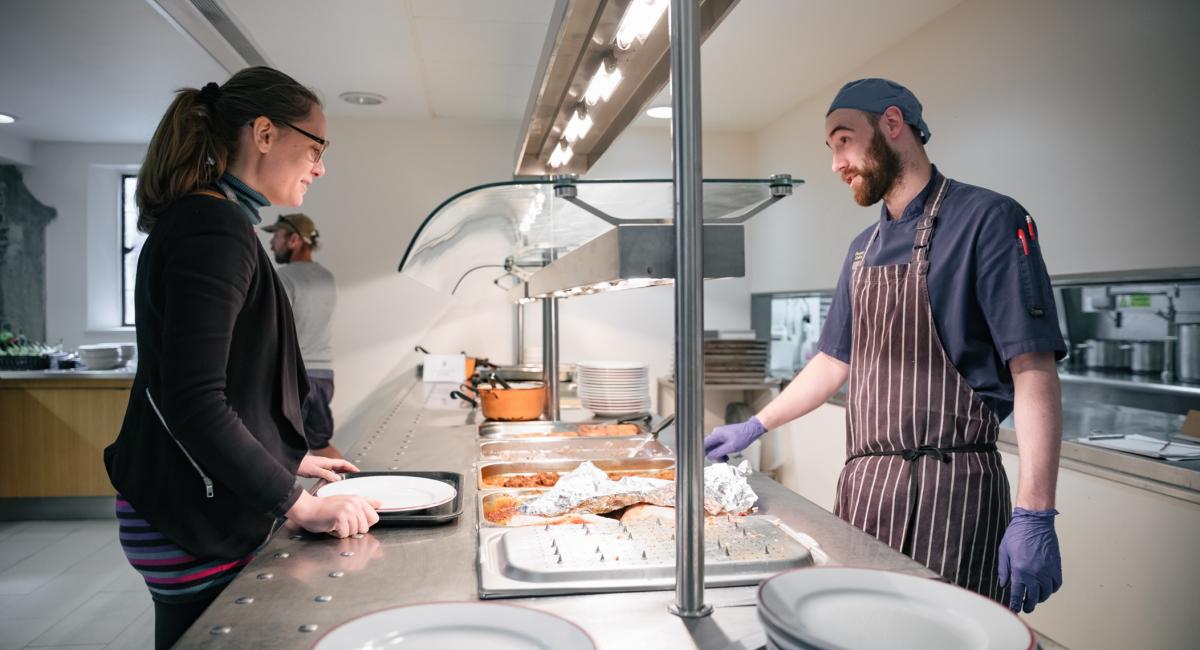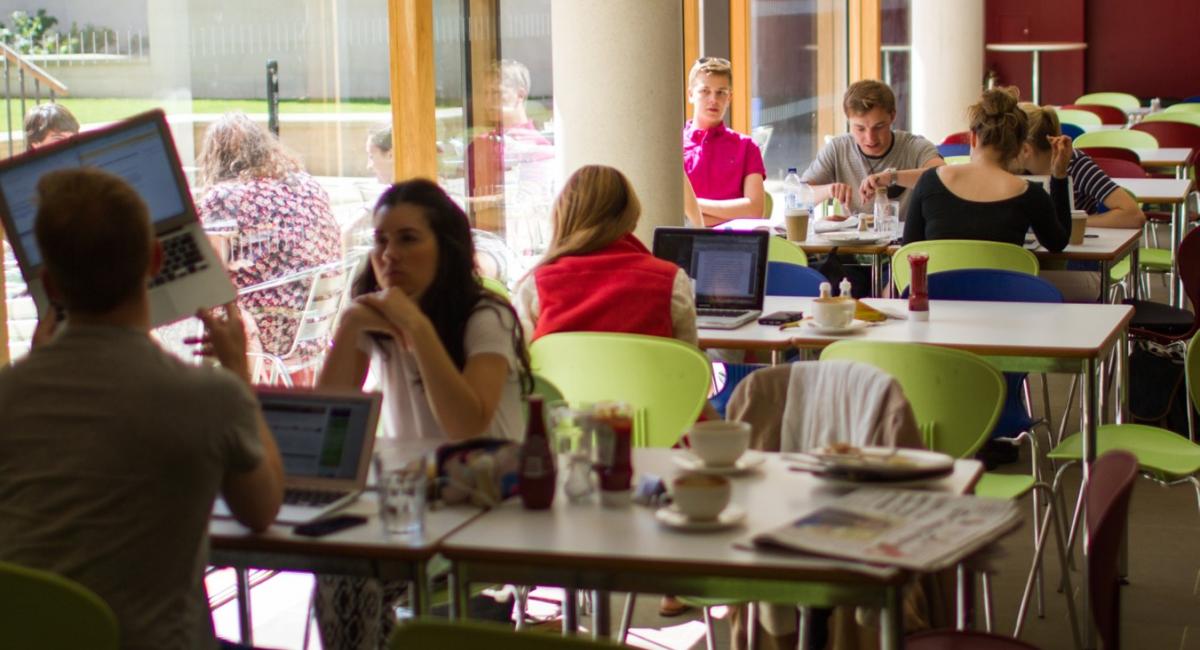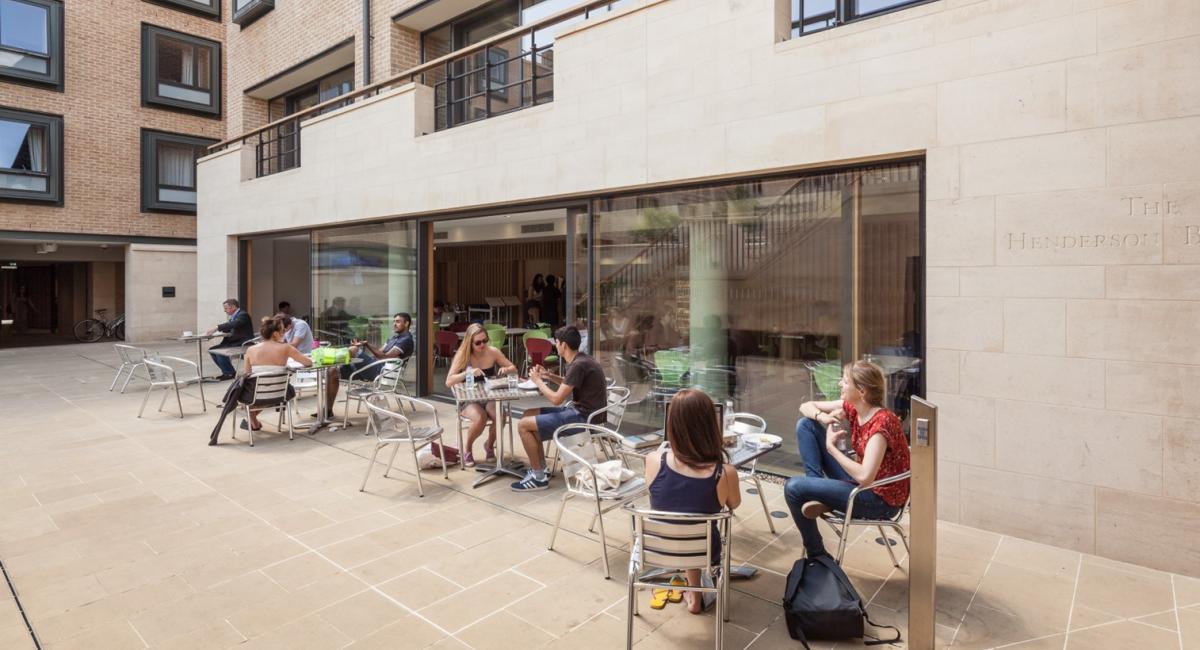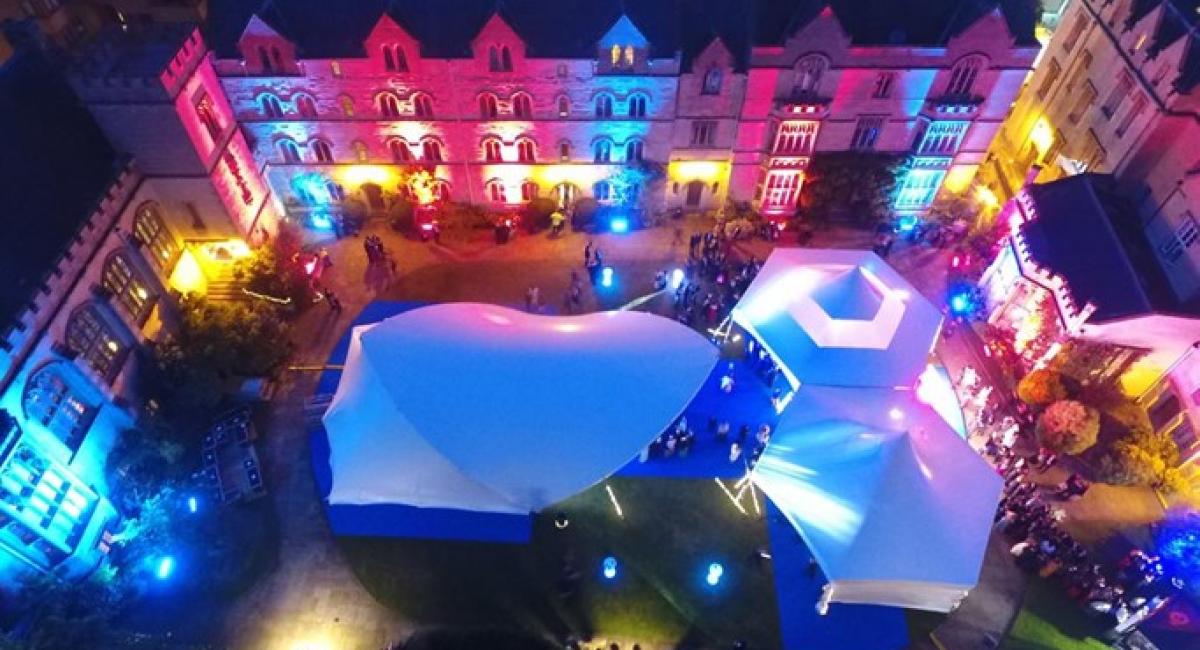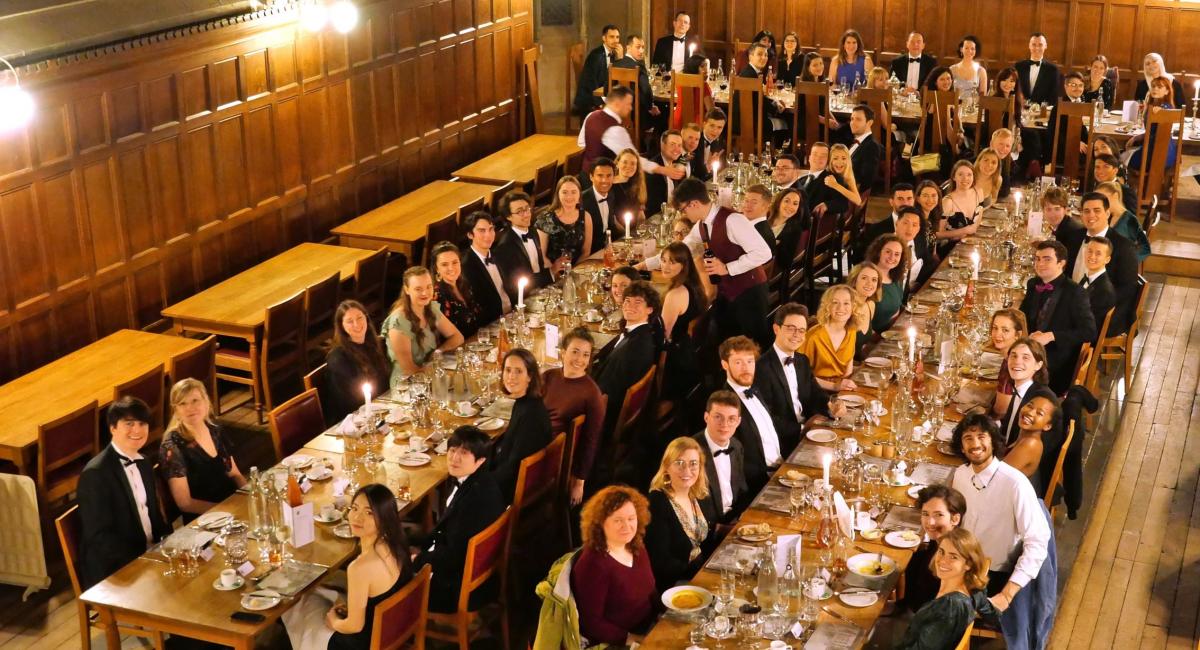 Eating together is an important part of Pembroke life, an opportunity to meet new people and share ideas.
First year undergraduates automatically take out a standard meal plan at £429.97 per term, which becomes credit that can be used for Hall lunch and dinner, special Formals, and purchase of non-retail items in Farthings Café. More information can be found on the Intranet.
Later year undergraduates living on site take out a Flexible Meal Plan which at £397.60 per term can also be used as credit in the same way.
Students (including graduates) who live at the Sir Geoffrey Arthur Building (GAB), or out of College, do not automatically take out a formal meal plan, but are welcome to sign up to a Flexible Meal Plan, a Mini Meal Plan, or eat in Hall and Farthings using a pay-as-you-go system on our hospitality app BlueRunner. More information can be found on the Intranet.
Farthings is a space for the whole community to relax, work or socialise with others and the digital notice board will keep you up to date with College news. 
There is a variety of meals and snacks available, from hot breakfasts to themed takeaway evenings. The team enjoy sourcing new, sustainable and healthy options. All food is available at a subsidised rate.
We host a variety of special dinners and events throughout the Academic year, from formal banquets for JCR and MCR, to themed evenings, academic celebrations and even cheese and wine nights.
Students are able to organise events in College and our catering and events teams work very closely with you to help you organise these.  
We firmly believe in reducing our carbon footprint and our catering team work tirelessly to reduce our food waste. Any that we do produce is taken to an anaerobic digestion plant near Cassington, Oxfordshire, where it is used to generate electricity (to power over 4,000 homes) and fertiliser (spread on local farmland and used to grow crops).
We have reduced our consumption of single use plastics, already using 1000 less plastic bottles than previous years due to plumbed-in water coolers around College. Farthings café uses plastic free tea bags, paper straws and wooden tea spoons.
The team enjoy sourcing local suppliers for our food and drink; the water for our water coolers comes from Blenheim (12 miles away). We are part of the Food Buy Group which reduces the number of suppliers we use, therefore reducing the carbon footprint of our deliveries. The bar, back by popular demand, stocks Pembroke Ale from Chadlington Brewery 22 miles away, who use Oxfordshire spring water to produce the ale!