Pembroke 400: History
To mark our 400th anniversary, we will be publishing a hard-backed, full-colour volume tracing the College's History from founding to present day.
The book features chapters on Pembroke's buildings and gardens; 400 years of intellectual life and international collaboration; and our leadership in access and outreach.
Thanks to the generosity of an alumnus, all proceeds of the book will support our next 400 years.
Below is a selection of indicative layouts for reference.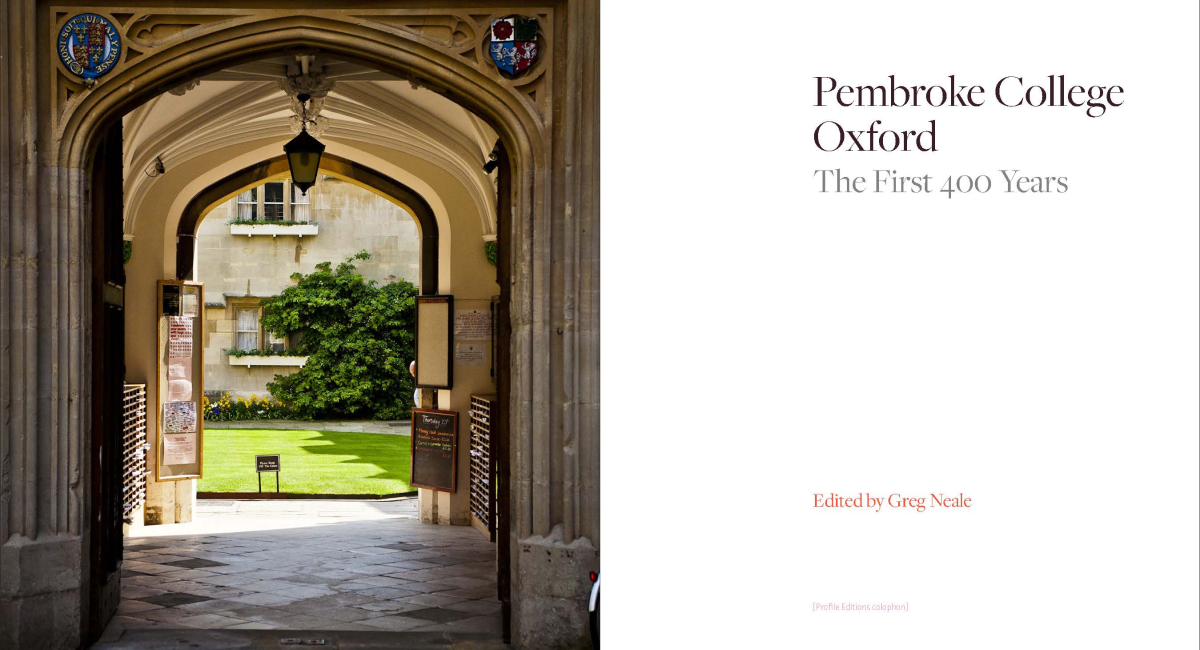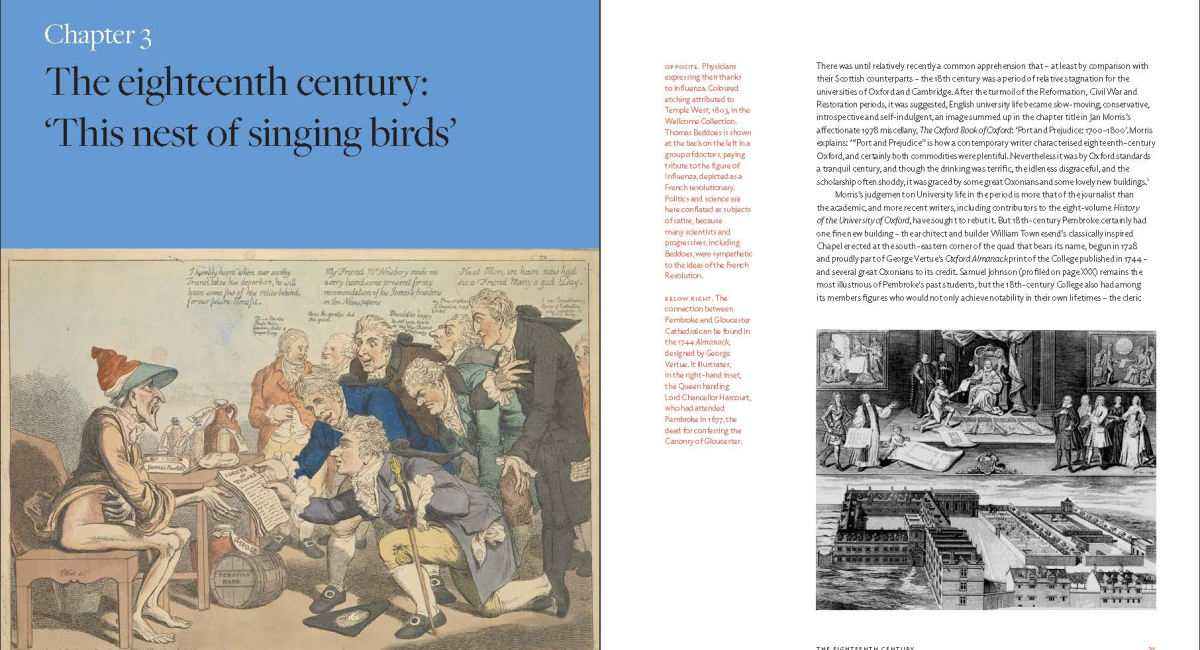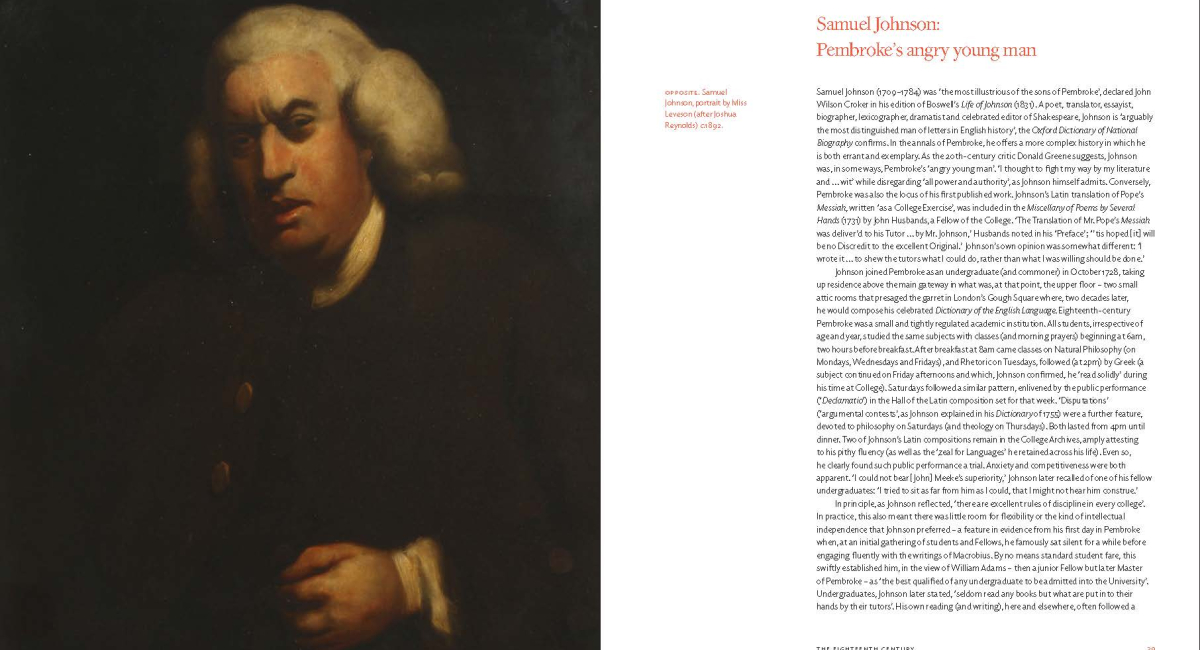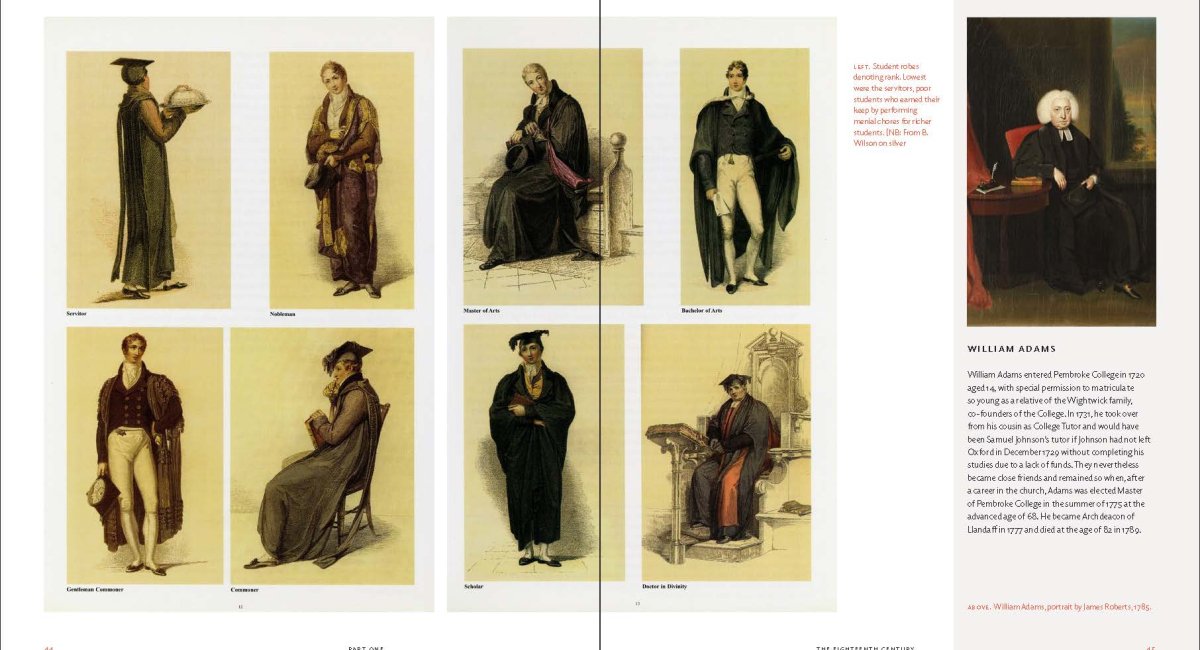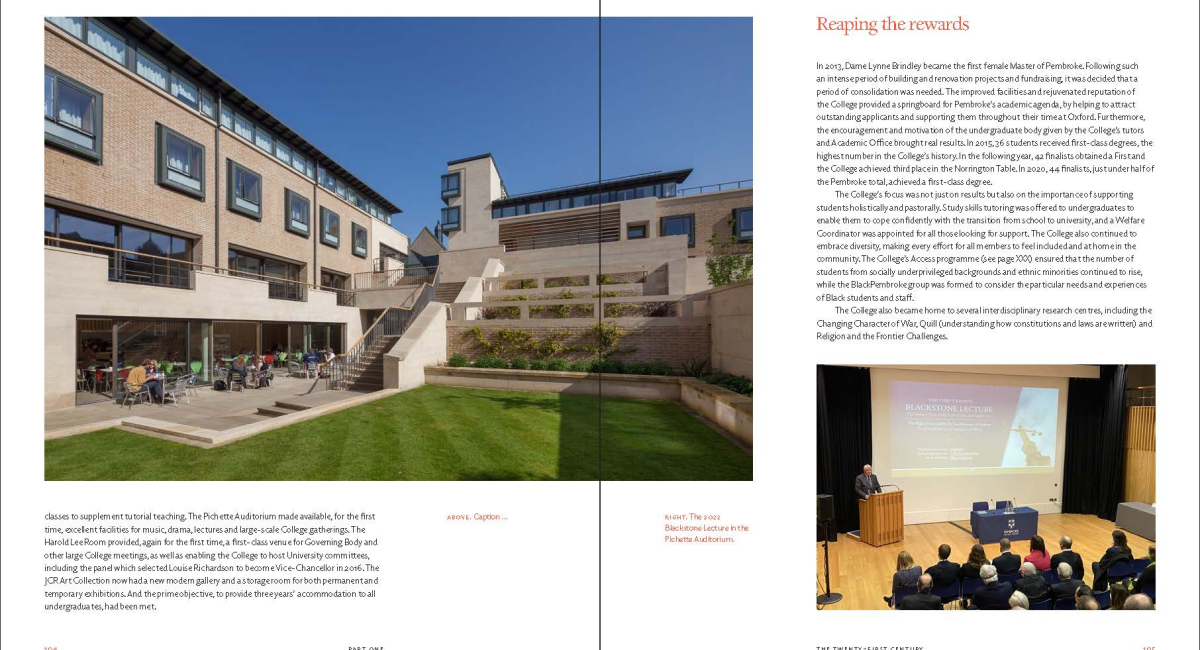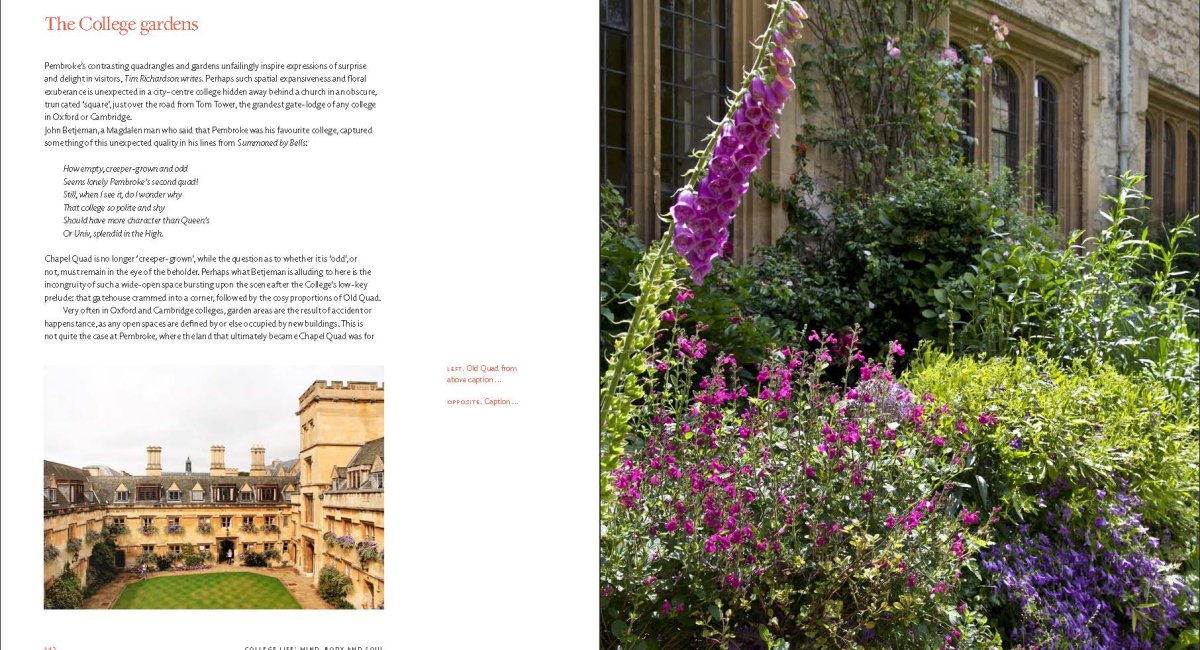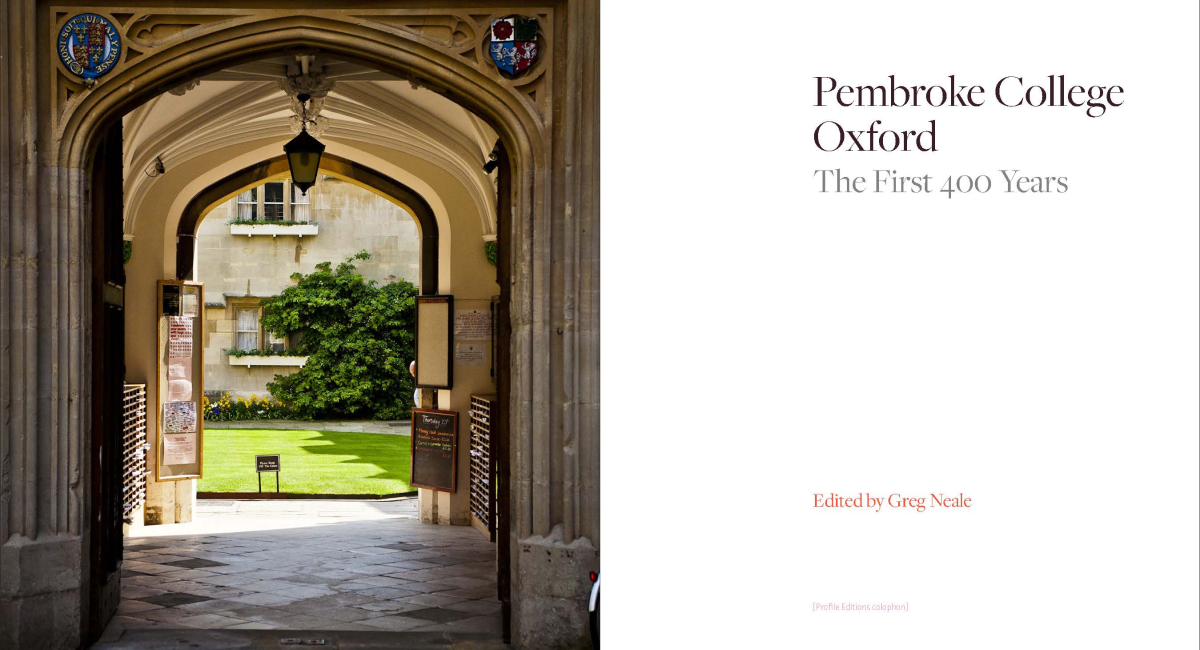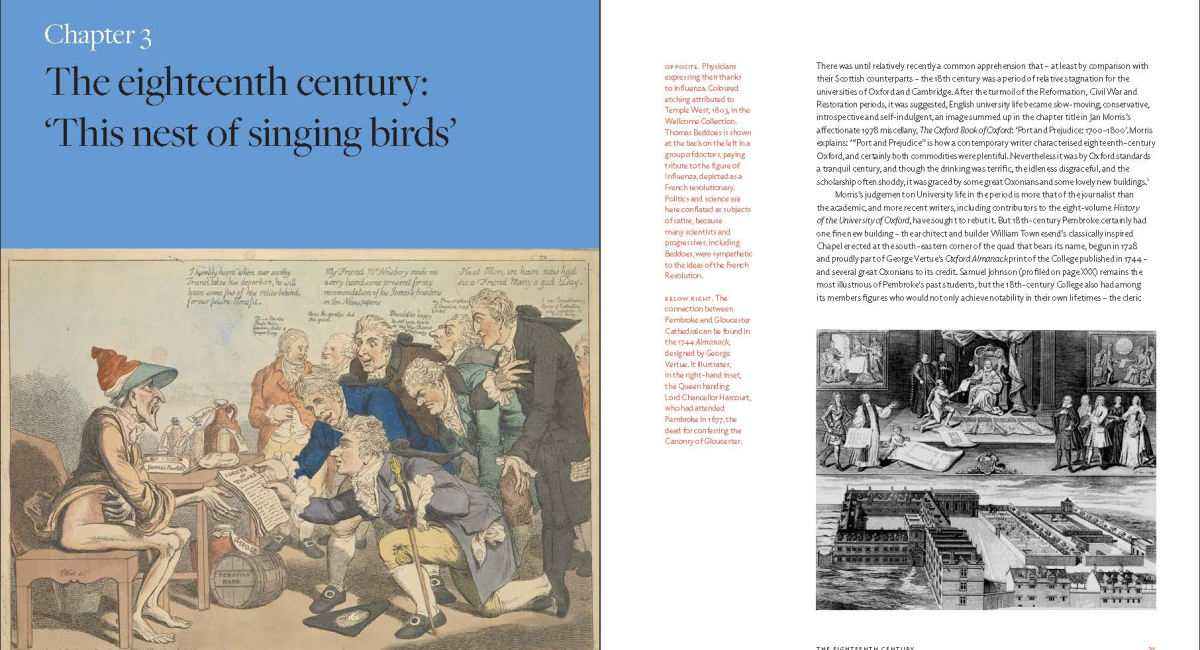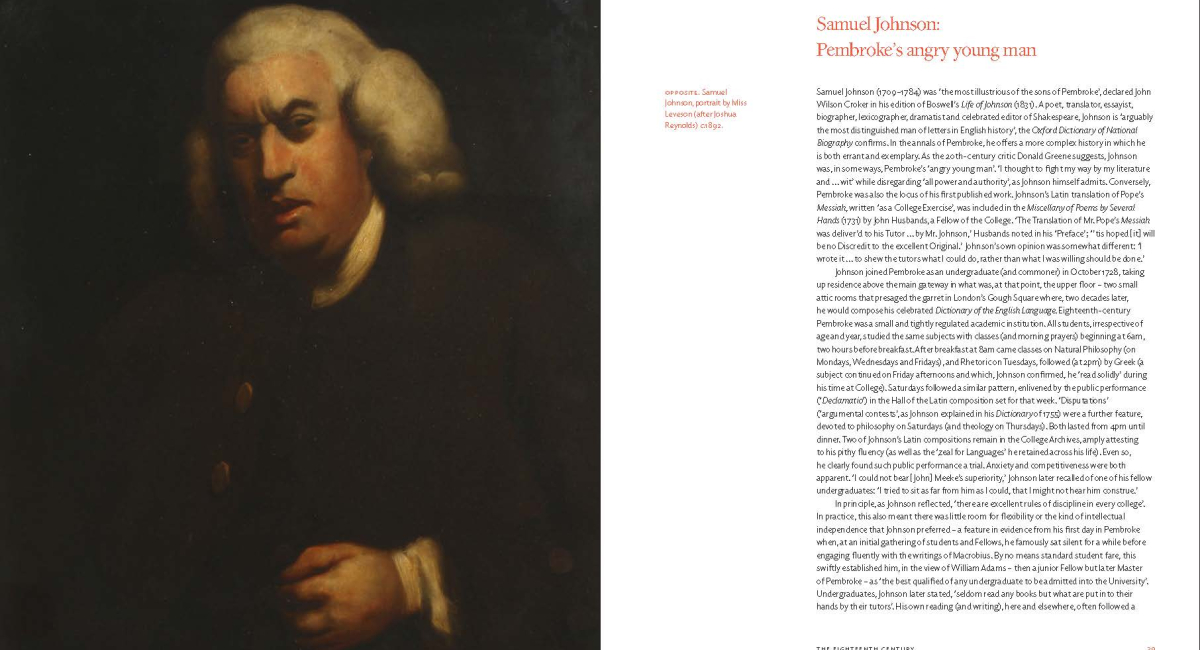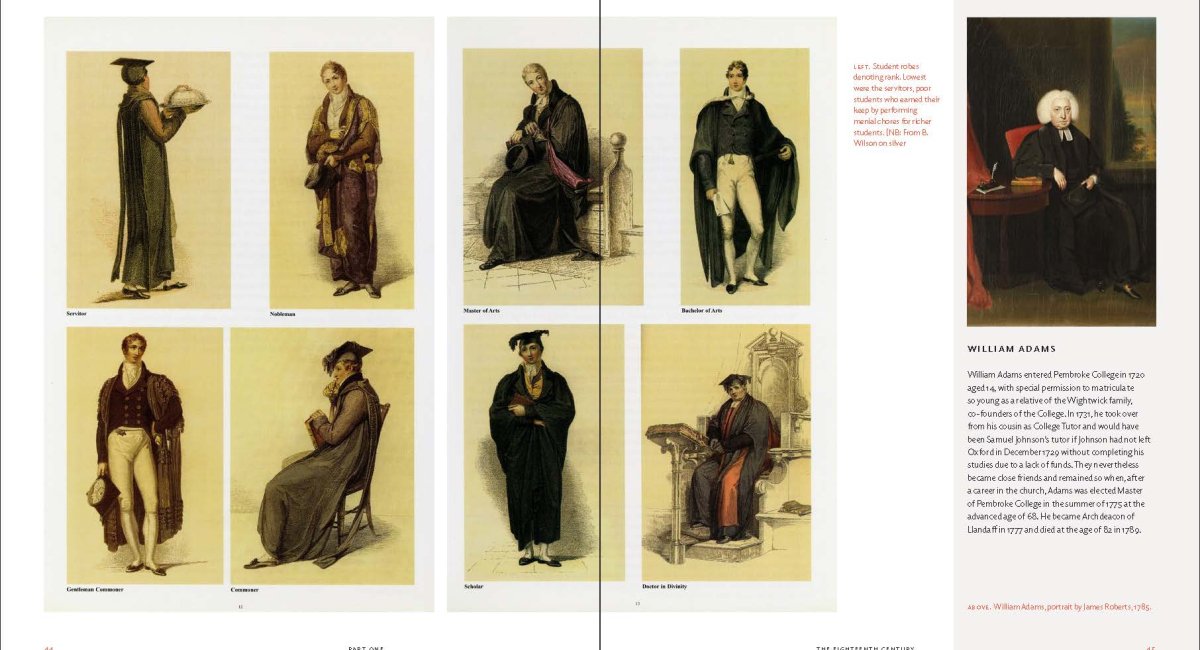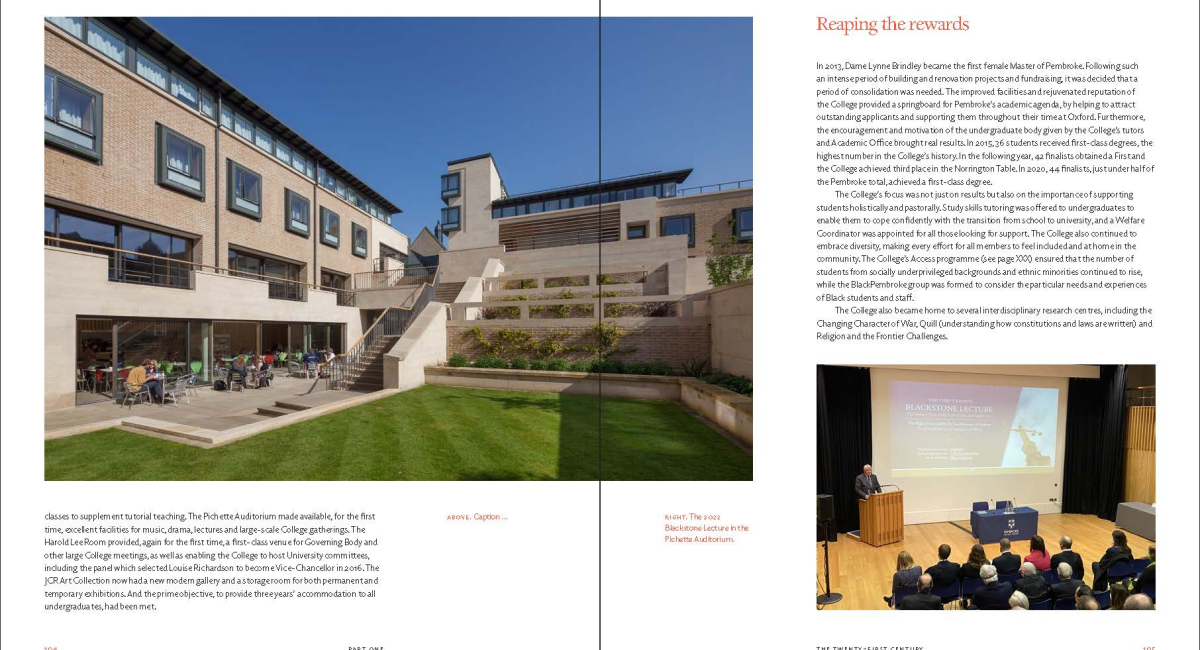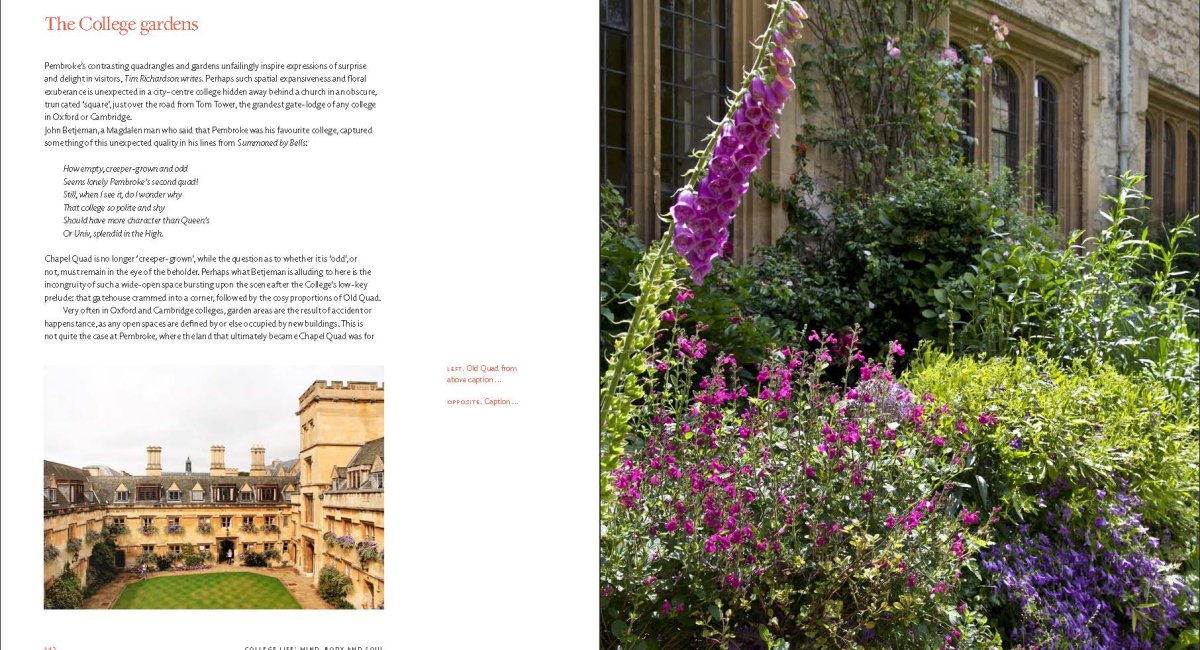 Reminiscence Exercise
Reminiscences collected from alumni over recent years served as valuable sources of information for the History Book. Although the book is now complete, we are still looking to record the memories of recent generations for our archives.
The College archive is home to a wealth of information, but much of what we already hold on the student experience of life at Pembroke has come from alumni recollections gathered from those who matriculated before 1960. It is now time to record the memories of those who were in College from 1960 onwards.  This type of information is not captured elsewhere in our more formal records and alumni are, therefore, a vital resource to enable us to continue to build a more comprehensive history of Pembroke, both now and in the future.
To this end, we would like to ask you to send us your reminiscences of your time here. We have previously undertaken this type of exercise in the form of a questionnaire but we find that this can be a little prescriptive and so, this time, we have just provided a short guide which we hope will help you write as full an account as possible of your time at Pembroke. We have suggested some general themes, sometimes including some specific aspects in which we are particularly interested, but please do not feel constrained – if you think of something which we have not mentioned then please do include it. There is no word limit for this exercise! We are looking, not only for general impressions but also for specific stories with as many details as possible, especially dates.
Please click on the appropriate link below to download the relevant guide, and either send your reminiscences by email to memories@pmb.ox.ac.uk or by post to Amanda Ingram, College Archivist, Pembroke College, Oxford, OX1 1DW. 
If you matriculated in the 1960s or 1970s please click here: Reminiscence Exercise - 1960s & 1970s
If you matriculated in the 1980s or 1990s please click here: Reminiscence Exercise - 1980s & 1990s
If you matriculated in the 2000s or 2010s please click here: Reminiscence Exercise - 2000s & 2010s