Before you Arrive – Graduate Offer Holders
As an offer holder, you may have a number of questions before you arrive and there are some actions you could take in advance which will make your arrival at College go more smoothly. 

This page has a variety of useful information

https://www.ox.ac.uk/students/new/arrive

 

but we've tried to break it down for you a bit here too.
Graduate Fresher Timeline
Receiving and accepting your College offer
Once your application has been accepted by the University you will receive your College offer.
Please read through your letter carefully and follow the checklist below.
Decide whether to accept your College place and let us know by the date stated in the letter.
Decide whether or not you would like to apply for College accommodation (if applicable) and if so, complete and submit the accommodation form.
Complete your Financial Declaration Form (if applicable) and return this by the deadline on the form.
Financial Declaration Form
Along with your College offer letter you will have received a financial declaration form. This isn't applicable to all courses as some will be handled centrally. Your College offer letter will explain this in more detail. Please make sure you return your form by the 30th June deadline – if you anticipate problems meeting this deadline please contact Caroline Barnes.
We offer College accommodation to all full-time graduate freshers during their first year, though some may choose to live out. Please note the University has rules around where you live whilst studying Residence requirements for students.
Please take a look at our webpage https://www.pmb.ox.ac.uk/accommodation-graduates and complete the accommodation form (link sent in your offer letter email). It's a good idea to do this as early as possible, though your room won't be allocated until you have met all conditions associated with your offer.
Next steps
These will be both academic and financial and will have been set by the department and College. Your offer letters from each will explain what those conditions are. Generally all academic conditions will be set by your department and College will set financial conditions – though in some cases this is handled by the department instead of College. Once both sets of conditions have been met your offer will be made unconditional and you will receive a completion of conditions letter from both your department and College.
Your Completion of Conditions letter will be copied to our Accommodation team who will then contact you regarding your room allocation.
Later in August, you will receive Freshers' Welcome Information, which provides all of the details you will need prior to joining the College, including various forms to complete and return, College contractual documents, arrival information, and what to expect during Freshers' week! (2nd – 8th October.) We will offer welcome sessions for part-time graduates starting before October, such as those enrolling on EMBA and MMPM courses.
Keep us informed!
To make sure that you receive important documentation promptly, please notify us of any changes to the contact details and email address you supplied during the admissions process. Don't forget your current University email address may be terminated once you complete your current course.
University processes
The following processes are handled centrally and/or by your department (and not by College).
University card form (Forms are issued by departments in all cases. You will collect your card from Pembroke on enrolment (with the exception of some Business School courses who will issue these to you directly).)

CAS letters, Visa applications

English language requirements

Specific course dates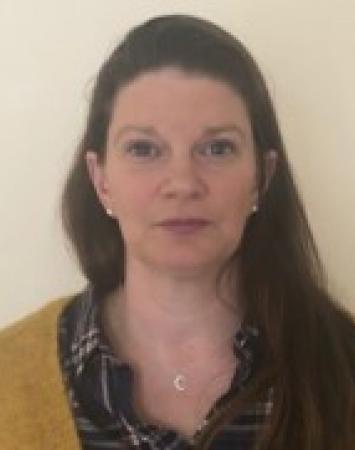 Hi, I'm Caroline and I'm the Deputy Academic Registrar at Pembroke College. By the time you embark on your studies you will already have seen my name in your inbox many times as I run the graduate admissions process in College and I will also be your main point of contact while you're on course too!
I studied English Language and Literature as a mature student at Harris Manchester College so understand what it's like to be a student here at Oxford University. I worked at Pembroke as Tutorial and Graduate Secretary from 2003-2009 and then moved to the Proctors' Office for 11 years before realising I missed the family atmosphere of College and returning to my old desk in 2020! I'm passionate about supporting our amazing graduate community and helping you on the road to having a happy and successful time here at Pembroke.
Please email me if you have any questions about graduate life at Oxford, or about the admissions process.