Visiting Students
Pembroke has been welcoming Visiting Students to the College since the early 1990s, in one of the longest-running programmes in Oxford. We operate a vibrant, full-year programme where students can enjoy and integrate fully into the College and University life:
Visiting Students are accommodated on the main Pembroke site, not in remote or separate buildings and participate in the full range of sporting and social events in the College.
You will receive the same academic experience, including tutorials, that has made the Oxford undergraduate education perhaps the most respected and renowned in the world.
An annual event, the Baddeley Dinner, is held for Pembroke's Visiting Students and their tutors to mark the end of the academic year.
Our programme operates in partnership with select US universities and The University of Hong Kong, though we are willing to accept applications from non-partner organisations on a case-by-case basis. The College also accepts applications processed through the Oxford Prospects Visiting Student Programme.
For more information about our partner universities, available courses and how to apply, please see our FAQs below.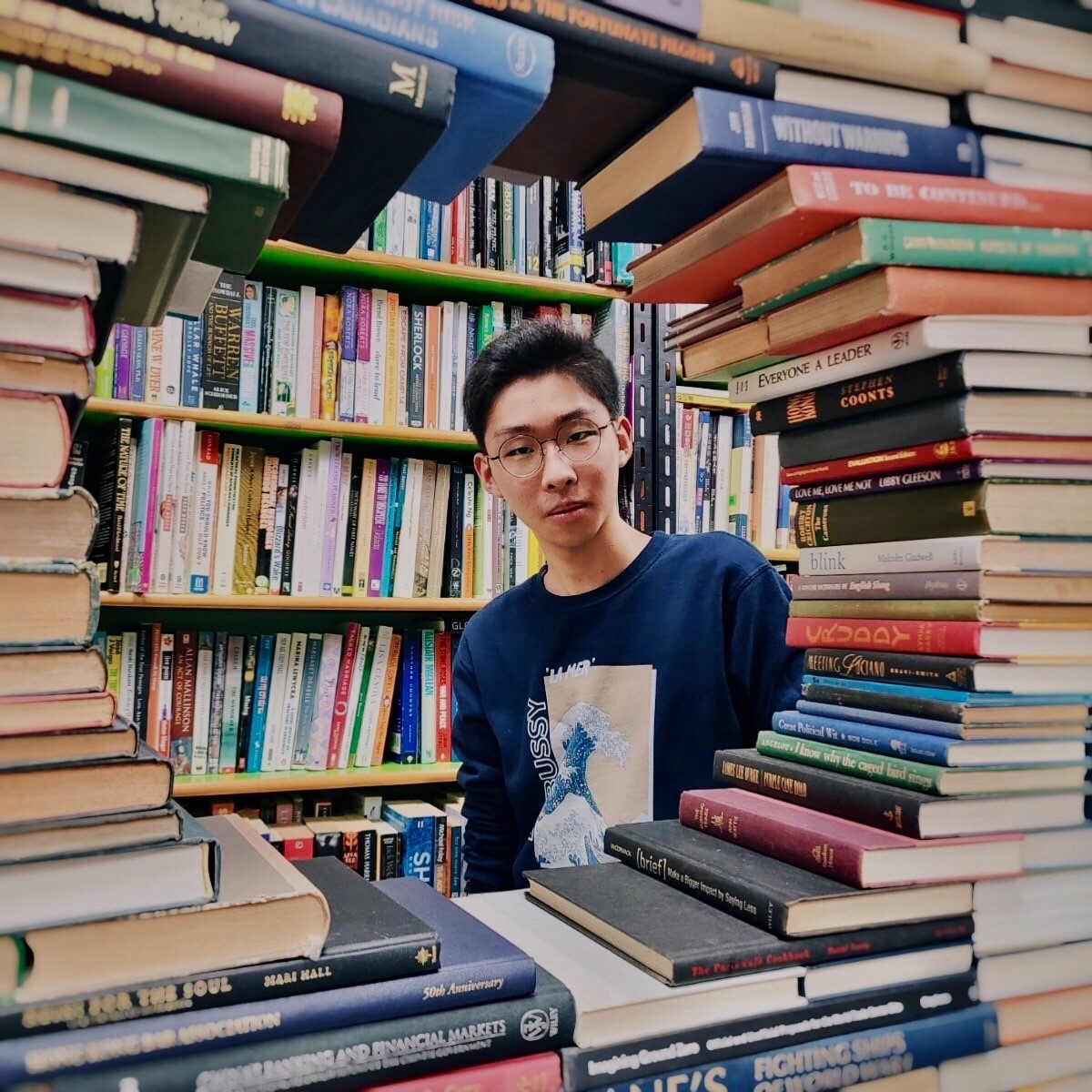 In a sense, my "Oxford journey" was not a "journey" at all. The pandemic condemned me to virtual learning, so I ended up "going to Oxford" from my Hong Kong bedroom. Even so, the Oxford experience did not disappoint. The visiting programme's flexibility meant I could diverge from the History and Politics degree's formal requirements and study Greek and Roman history with the Classics Faculty. Oxford's traditions in analytic philosophy also made it an ideal setting to read the great western political thinkers – from Plato to Rousseau, down to Bentham and Weber. The weekly tutorials were always clarifying and stimulating, and I am acutely aware that such personalised teaching is a huge privilege to enjoy.
Pembroke College was a supportive presence throughout the year. My Directors of Studies arranged excellent papers for me and were always ready to offer advice. The Academic Office was also very keen, both on my welfare during lockdown and on my academic progress. I have no hesitation to say that my virtual "Oxford journey" has stretched my academic limits and better prepared me for further studies.
Duanran Feng (2020, History & Politics, Visiting)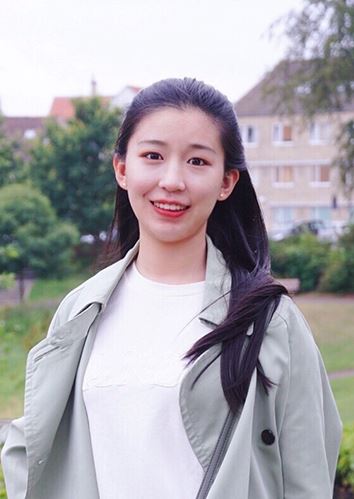 Hi, I am Xiang Gu, a visiting student from Tsinghua University reading law. I am staying at my home institution in Beijing now.
Due to the time difference, I usually have my tutorials in the evening. Although I cannot visit Pembroke personally, the various online activities fill the gap by allowing me to meet new friends.
In the competition law course I have taken, we think about this change from offline to online and how the law should adapt to it, which is fascinating!
I believe the education I received at Oxford helps me further think about how I can use my knowledge to make our society better and meet my future endeavors under uncertainties.
Xiang Gu (2020, Law, Visiting)
Which institutions can I apply from?
We accept applications from our partner universities and programmes in the US and China. These are: Barnard College, Brown University, Bryn Mawr College, Columbia University, Cornell University, Duke University, University of Georgetown, George Washington University, Haverford College, Illinois Wesleyan University, Tufts University, University of Pennsylvania, , and the University of Hong Kong, as well as all Chinese institutions that are in partnership with the Oxford Prospects and Global Development Centre. Applications from other institutions may be considered on a case-by-case basis.
What are your requirements?
We ask for applicants to have a minimum of 3.7 GPA or equivalent, as well as strong references and sample work relating to your chosen course. Depending on subject you may also be asked to have already taken relevant courses at your home institution – see below for more information. Your home institution may also have internal criteria to be considered, so you should consult with them before applying.
Do I have to stay for the whole year?
Yes – Pembroke only accepts applications for all three terms. Additionally, we require all our students to remain in Oxford during term time, so if you are successful you should not apply for any summer internships that overlap with our term dates. Our terms are very short – only 8 weeks – so we feel it is important that our students are here for the full period in order to get the benefit of an Oxford education!  For more information on the structure of the academic year see here.
Please see here for the term dates for the upcoming academic year.
What subjects can I apply for?
The system in Oxford is very different to much of the rest of the world, and emphasises the study of one subject (or a specific combination of subjects) in depth, rather than the flexibility you may be used to elsewhere. As such, Visiting Students are asked to select from one of the following courses:
Biochemistry

Biological Sciences

Chemistry

Computer Science

Computer Science and Mathematics

Economics and Management

Economics

English Language and Literature

English and Modern Languages (French, German, Italian)

European and Middle Eastern Languages (Arabic and French, German or Italian)

History

History and Economics

History and English

History and Modern Languages (French, German, Italian)

History and Politics

Law (Jurisprudence)

Mathematics

Mathematics and Philosophy

Modern Languages (French, German, or Italian)

Music

Oriental Studies (Arabic, Islamic Studies, Japanese, or Chinese)

Philosophy

Philosophy, Politics, and Economics (or any combination thereof)

Philosophy and Modern Languages (French, German or Italian)

Philosophy and Theology

Physics

Physics and Philosophy

Politics

Psychology (Experimental)

Psychology and Philosophy

Theology and Religion

Theology and Oriental Studies (Arabic or Islamic Studies)
It is possible to apply for a subject combination that is not on the list, or a single subject that is usually taught in combination with another subject, but this provision can't be guaranteed as any non-standard teaching will need to be organised on a case-by-case basis. You may be made an offer for a different course combination than the one you applied for.
What topics can I study?
Our Visiting Students will study the same papers as our own undergraduates, in most cases entering the course at the 2nd year level. In some cases, the tutors may advise that you take some 1st-year papers; in others, they may allow you to take 3rd-year options, but this is at the discretion of the tutor.  Some bespoke teaching outside the normal course is available in a very limited number of subjects, but again this can't be guaranteed and should not be the expectation when you apply.
For more information on the content of your chosen course, you should reference the relevant course overview or research the information available on the various Department/Faculty websites.
Do I need a background in my chosen subject?
Yes, although the amount varies by subject. In most cases, especially Maths and other STEM subjects, a strong base of background knowledge is essential. Our courses are based on the UK system, where high school students begin to specialise much earlier than in the US, and are not suitable for anyone looking for a '101'-level course. This is also why most Visiting Students will study with our 2nd-year undergraduates, regardless of their year group at home.
In a few cases – such as Philosophy and some languages – we are willing to take students with less formal teaching in the subject if they show talent and aptitude in related courses, although they would invariably be required to begin at a 1st-year level. This is because these subjects are less often taught in UK high schools, and so our tutors are able to teach beginners.
When can I apply?
Our deadline for applications for the following academic year is the 31st January - but your home institution may have their own internal deadline, so you should apply in consultation with them. We aim to communicate our decisions by late February although in certain situations this may take longer.
Who should I contact if I have other questions?
Your first point of contact should be Kirstie Morris, our Academic Support Officer. Please email her for an application form if it is not provided by your institution.