Pembvironment Society Discusses Eco-Friendly Action with Ramallah Friends School in Palestine
Members of Pembvironment, the college's environmental society, led an initiative to hold conversations and share ideas on environmental sustainability with the Ramallah Friends School in Palestine, promoting ways of understanding and tackling various environmental issues.
The Pembvironment society got involved with the initiative during the last academic year, following conversations between the Ramallah School and our Academic Office, with the school expressing an interest in collaborating with Pembroke's environmental team.
Our students shared with the pupils some of the environmental projects that the Pembroke JCR have undertaken during the past year, and began working with the pupils to help them launch their own environmental initiatives. Some of these included beekeeping education, planting tiny forests in urban surroundings, and creating a pond for local wildlife. The Pembroke representatives also held brainstorming sessions with the pupils to develop new ideas, providing advice, feedback and mentorship to help the pupils pursue their environmental interests. A key message from the Pembroke representatives was to reassure the pupils that small efforts make a big difference.
Philip Hutchinson (2019, PPE) the JCR's Environmental Rep and leader of Pembvironment during 2020-21, praised the commitment of the pupils. He commented; "The students have displayed great tenacity, passion and creativity in their work to improve the local environment and it has been a privilege for us to work alongside these students. Their enthusiasm and desire to improve their local area is quite remarkable."
Adrian Moody, head of the Ramallah Friends School, expressed his gratitude towards Philip and the other Pembroke representatives for their time and advice, saying "We would like to say a huge thank you to Philip and his team, who themselves are very busy university students, but who have taken the time to encourage and inspire us to think bigger and to remind us of the power all of us have in making a difference in this world."
"Philip and his team really encouraged our students to find their voice, and encouraged them to speak up for the environment of which they are part. […] It has been inspirational to see how our students have not only enjoyed this interaction, but thrived on it."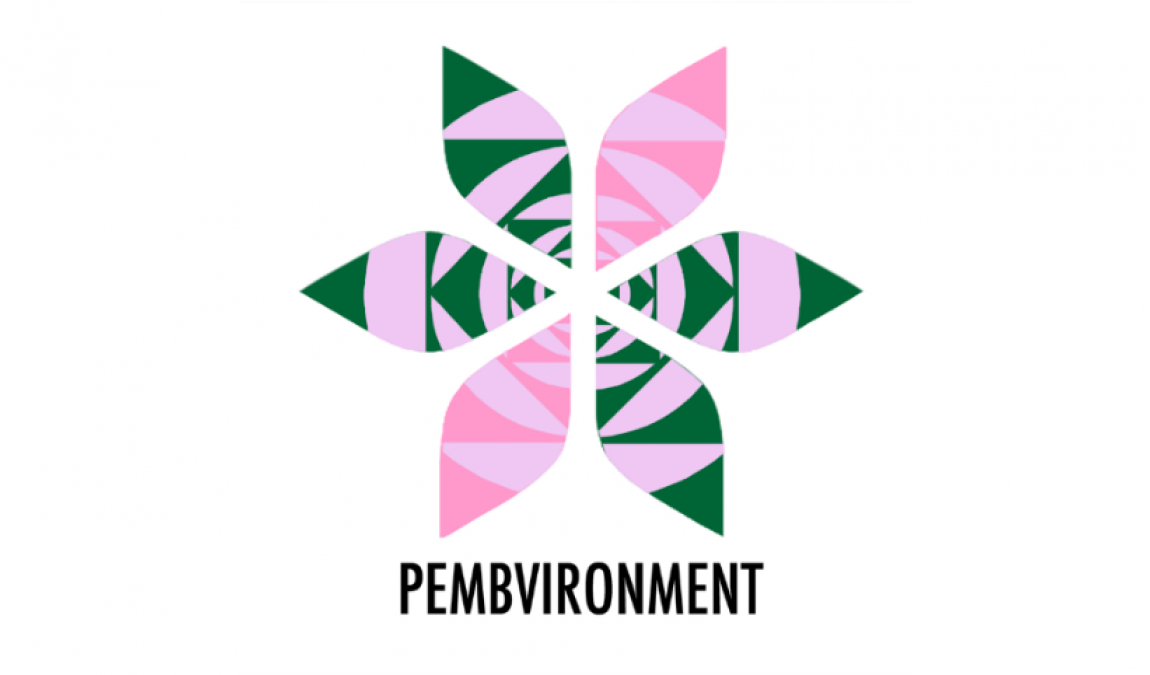 The Pembvironment Logo