Celebrating Success: Chimdinma Okpalauko
Chimdinma Okpalauko (2020, Theology and Religion) has recently achieved high marks in her prelims exams and was appointed Vice-President of the Oxford Afro-Caribbean Society. We caught up with Chimdi, who shared her advice for prospective students as well as her plans for the future.
"My advice to anyone thinking about applying to Pembroke is to GO FOR IT! Pembroke is such a brilliant place to study. You will hear this a lot, but the people at Pembroke honestly make it the amazing atmosphere it is - from staff to students and tutors. For me, during the pandemic, this atmosphere was super important. In a time when many felt lonely, my bubble really did become a family; we would cook together and have dinner together in hall.
I love Theology and Religion because of the range and choice of topics you cover. One week I would be writing an essay about the formation of the Hebrew Bible to writing an essay about the presentation of the Christ-like figure Aslan in The Chronicles of Narnia. I really love this because it genuinely means there is never a dull moment in Theology, especially since you can often choose from a long list of essay titles for each paper depending on your tutor. The most challenging (yet rewarding) part of my course is learning New Testament Greek, this really enriched my understanding of other papers. Theology, for me, is like an intellectual spider web, all weaving together. You really get to see this in action during first year.
Outside of my core studies, I compete in athletics (shot put and discus) at a university level which involves a lot of training during the week. In addition to this, I am the Vice-President of the Oxford Afro-Caribbean society which involves a lot of networking, planning and hosting really fun events for prospective, current and former students. This year, I have also been spending a considerable amount of time working on careers applications as I want to be a commercial lawyer and there are some great schemes available for non-law students in their first year to get a taste of what the work is like."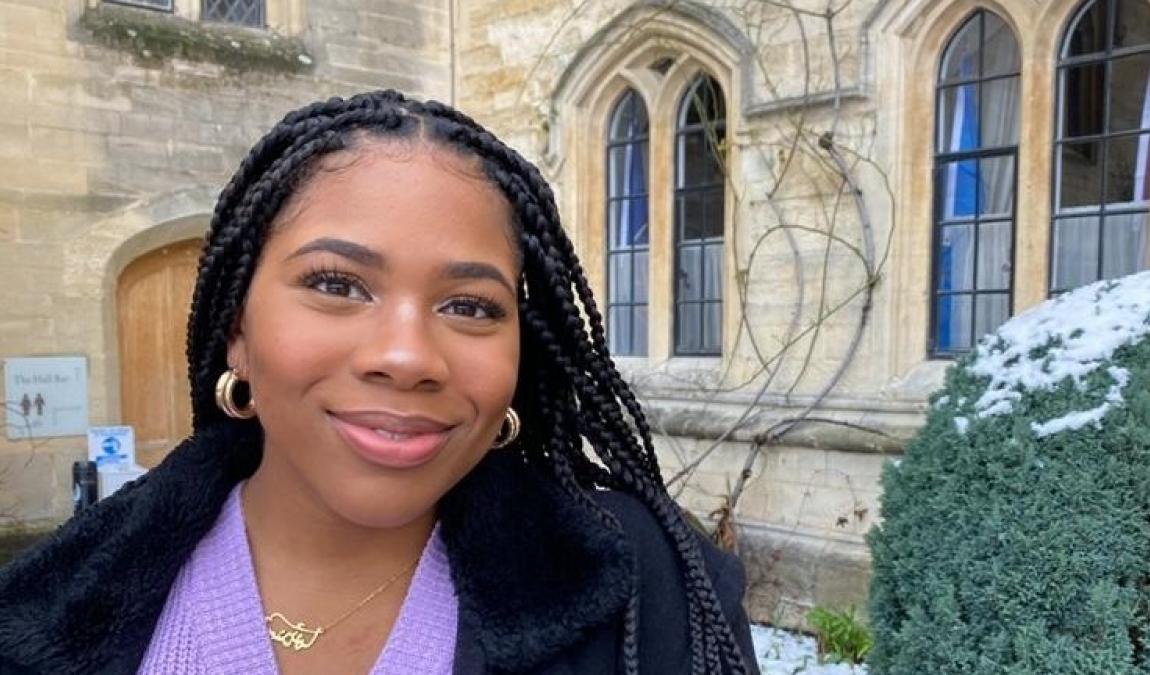 Chimdinma Okpalauko