Special Collections at Pembroke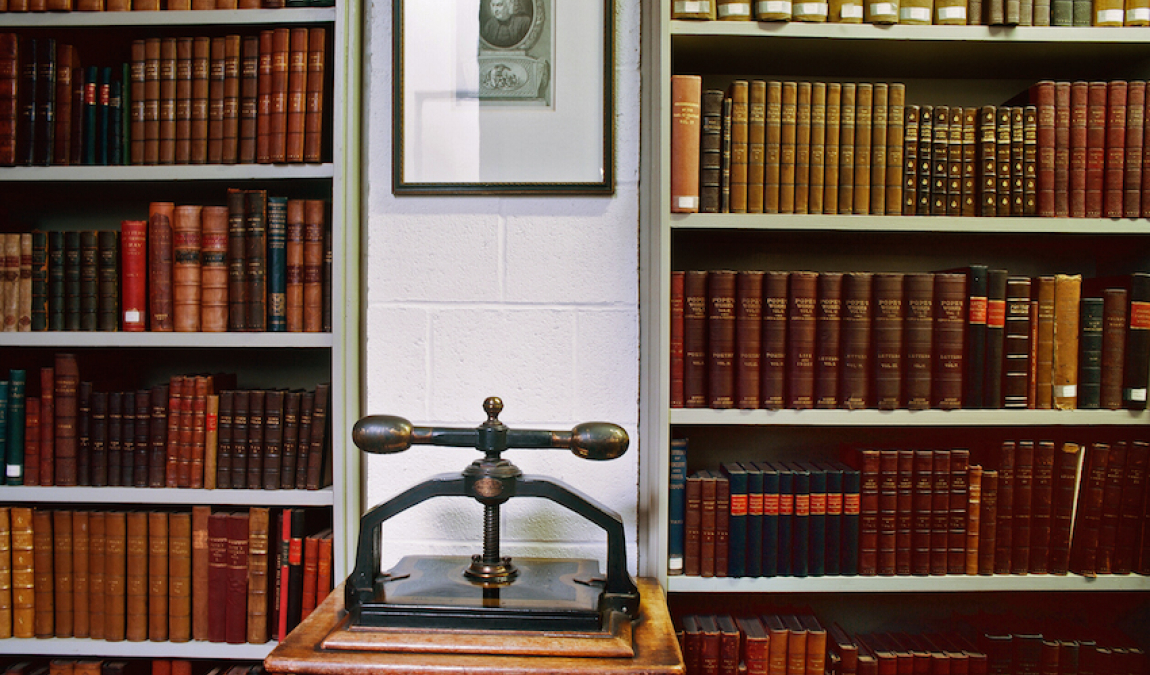 As well as the circulating collection, the library houses Pembroke's Special Collections, which include rare books and manuscripts on a range of subjects.
We have recently been adding digital versions of our collections to the Digital Bodleian site, which you will find here. This includes some of the most important items from both the book and archive collections.
To hear 2 recent talks about the treasures of the library and archives, head over to the Special Collections Talks page here. 
Our collections include:
The Samuel Johnson collection, which includes first editions of all his major works, as well as the original manuscripts of his Prayers and Meditations.
 
The Chandler Collection, including rare editions of Aristotle in multiple languages, as well as antiquarian works on other philosophers.
 
The Blackstone Collection, which has a range of commentaries, as well as multiple editions of the Statutes.
 
Medical Manuscripts, ranging from the 11th to 16th centuries.
 
The Breviarium Bartholomei, a medical compendium from the fifteenth century.
 
A small collection of Syriac manuscripts originally belonging to Athelstan Riley, hymn writer and translator.
Our special collections, including the original college library, are not fully catalogued on SOLO, but most can be found on the ESTC. External readers are welcome by appointment.