Chantal Marauta (2017, History) - Coordinating social media in a feminist multimedia organization
I've always been interested in mass media female representation: the way certain tropes, storylines and stereotypical narratives are used to paint women in a specific light, and how these widely distributed representations establish gendered social norms. It's never been my dream or desire to become a big Hollywood executive and 'change up the system', but in the last year I've had the opportunity to make a contribution in a small—yet significant—way.
Before I proceed, a little context: I'm currently in the last semester of my Master's degree in Global Media and Communications at the University of Southern California Annenberg School for Communication and Journalism. At USC, the scholarship program I'm a part of has enabled me to work part-time at Annenberg's Center on Communication Leadership and Policy, whose notable group of Senior Fellows includes Pulitzer prize-winning author Amanda Bennett, prominent entertainment journalist Jess Cagle, and former CNN Chief White House Correspondent Jessica Yellin—among many others. Here, I met my boss: Cindi Leive, former Editor-in-Chief of Glamour and co-founder of the online feminist multimedia organization, The Meteor. I started working for The Meteor as a part-time Research Intern, a role in which I primarily researched and developed pitches for daily social media posts. After a few months, they hired me full-time as their Social Media Coordinator, and I've taken on the responsibility ever since.
So, what exactly does a 'feminist multimedia organization' do? In short: A LOT. In addition to a growing social media presence (13.5k Instagram followers and counting!), we have produced multiple podcasts, audio shows, and both live and virtual events—all focused on empowering women in creative and unique ways. The Meteor co-produces with Pineapple Street Studios, a female-owned podcast studio, a weekly podcast — UNDISTRACTED, hosted by activist and TV commentator Brittany Packnett Cunningham, looking at news through the lens of gender, race, ability and more. One of our first virtual events, 21 For '21: Visions for a Feminist Future, brought together leaders from different industries and cultures to discuss the ways we can create a more feminist tomorrow. Notable guests included: writer and activist (and feminist ICON) Gloria Steinem, 2021 Inaugural poet Amanda Gorman, former Secretary of State Hillary Clinton, actress Lana Condor, legendary activist Dr. Silvia Federici, and bestselling author Meena Harris among many other notable folks. This was the first major project I was a part of, and I did everything from producing posts and proofreading copy for our social media campaign, to facilitating attendee conversations during the live event and noting meaningful moments from the program to circulate as visually appealing assets on social media.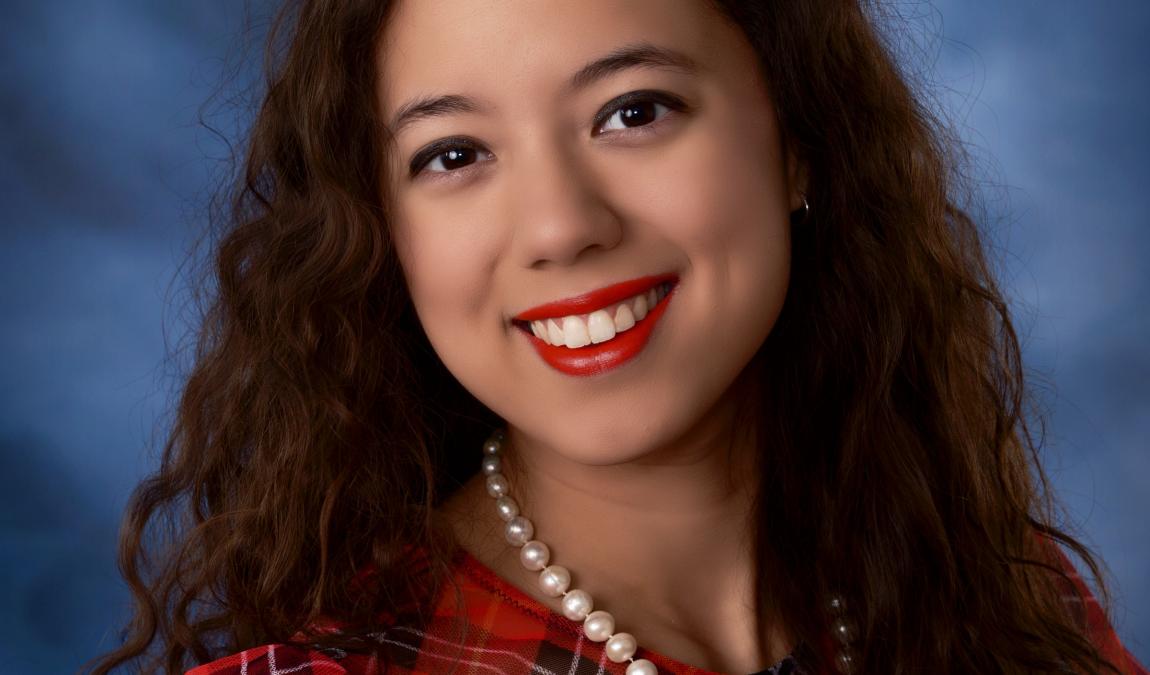 Our most recent audio project, Because of Anita, is a podcast that reexamines the events of Professor Anita Hill's landmark testimony in the October 1991 Clarence Thomas Supreme Court confirmation hearings—a testimony that brought sexual harassment into public consciousness. Because of Anita includes a first-time powerful conversation between Prof. Anita Hill and Dr. Christine Blasey-Ford, the latter of whom testified at the Supreme Court nomination hearings of Brett Kavanaugh in 2018. And the series is hosted by Cindi Leive and Dr. Salamishah Tillet. To celebrate the podcast's release, and to mark the 30th anniversary of Prof. Hill's testimony, we hosted a live event at USC Annenberg (in partnership with Visions & Voices) that featured numerous prominent speakers and culminated in a keynote conversation with Anita Hill herself. As The Meteor's USC 'liaison', I was heavily involved in the event's programming: from researching which speakers to feature, to scouting venues, to drafting program briefs for each panelist and moderator and performing the high-cardio role of backstage runner. At a start-up, wearing multiple 'hats' and taking on responsibilities outside of your immediate comfort zone is standard. And, in a project as high-stress and high-visibility as this event, it was definitely a challenge to manage the numerous moving parts while maintaining a sunny attitude and ensuring that our guests were comfortable. But the amount of positive, moving feedback we've heard following the event and the podcast's release makes all of the blood, sweat and tears worth it. (Also, I can confirm that Anita Hill is one of the kindest, most awe-inspiring people I've ever met.)
Regarding our social media presence (the part I am most responsible for), it is a hub of information, education, and entertainment. Yes, we post fun or powerful quotes, as well as the occasional meme. But we primarily break down complicated news stories and statistics that shed light on how specific issues and political developments affect women, from pandemic unemployment rates to abortion legislation and voting rights. We strive to provide fresh perspectives on breaking news and important events in an engaging manner, and we take a journalistic approach to elevating points of view of underrepresented social groups. For Veterans' Day, we posted a tribute to murdered Army Specialist Vanessa Guillén and asked folks to call their local Congress representatives to pass legislation that takes sexual assault cases out of military leadership's control. For International Artist Day, we created a carousel of the works and quotes of less celebrated yet very badass female artists. Following U.S. shot-putter Raven Saunders' protest during the 2021 Olympics, we created a roundup of 20th Century Black female Olympians who brought activism to the tournament—but whose bravery remains under-celebrated in mainstream media. Every post is meticulously researched and fact checked, and goes through multiple rounds of edits. Managing social media platforms may seem relatively straightforward, but there are so many factors that go into the creation of content that is informational, authoritative and aesthetically pleasing — meaning I spend hours every week creating content, coordinating between team members, and curating our platform. It's an enjoyable and fulfilling job, and also an incredible amount of hard work.
Overall, being a part of this special and unique organization has been such an enriching experience. I've been able to put my research skills to use while flexing the creative side of my brain, all for the primary purpose of creating content that presents the world through a feminist lens. It's the perfect crossover between my academic expertise and the real-world topics I'm passionate about. It's also been wonderful immersing myself in a media space that is primarily concerned with creating tangible social and cultural change. We have more exciting projects coming in the next few months, so watch this space to see how you can attend our events and consume our audio projects—everyone is welcome.