Achievement in partnership: a shared commitment to academic excellence.
At Pembroke we value intellectual curiosity and nurture a spirit of lifelong learning. One of Oxford University's Colleges for almost four centuries, generations of Pembrokians have investigated new ideas, challenged existing norms and pushed academic boundaries. We believe that a diverse mix of backgrounds and interests makes us stronger, and today our community is characterised by a supportive and down-to-earth approach, enriched by the contributions of each member.
Study Here
Are you excited about the opportunity to follow your academic passions? Ready to work hard and to be challenged and encouraged as you explore new ideas?
We share our students' aspirations and deliver practical study skills and welfare support in addition to our core academic provision.  
Our Community
Our community is enriched by the engagement and contributions of each person, bringing their own diverse perspectives to bear.
Undergraduates, graduates and academics learn from and alongside one another, collaborating and challenging. Our team of support staff take a down to earth approach, and alumni play an integral role in College life: supporting, mentoring and inspiring our students.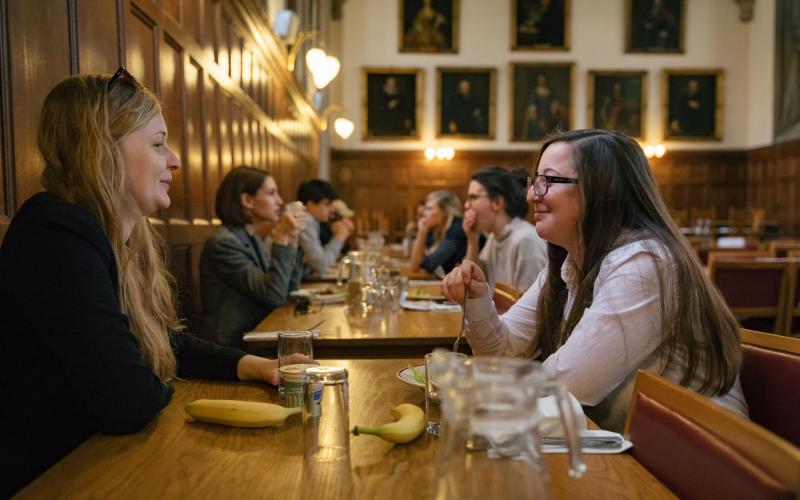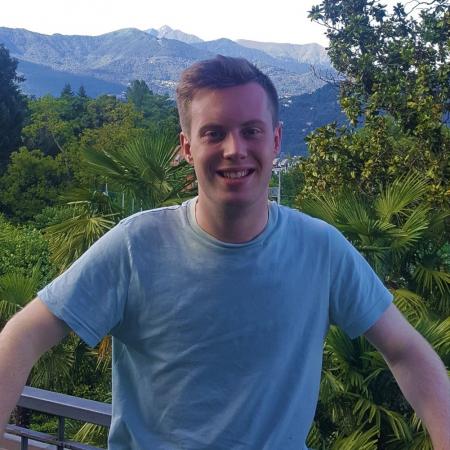 My Sixth Form College took part in several of Pembroke's outreach projects. I had the opportunity to take part in an essay competition which enabled me to explore a degree level topic in detail (in my case, genetic engineering). Through this, I came across the Biochemistry course and decided the put in an application. The rest is history!
From playing Volleyball to organising the Pembroke's 2019 May Ball, I have been able to get involved in lots of things outside of my course. In fact, pursuing other interests outside of the course was actively encouraged by my tutors. With the financial assistance of Pembroke's Rokos Scholarships, I was able to spend a summer in Oxford carrying out a research internship in the Radcliffe Department of Medicine.
My favourite part of the course has been the fourth year, where I worked full-time on a project in one of Oxford's research groups. I have been based in department of Biochemistry, using biophysical techniques such as Nuclear Magnetic Resonance Spectroscopy (NMR) to study chaperone proteins. This has enabled me to develop my analytical and research skills in preparation for future study and employment.
In October, I will be starting a PhD at Imperial College London in Biophysics. Although I am slightly sad that my time here is soon over, I know that one never truly leaves Pembroke. I will become part of the global Pembroke alumni community, with friends and memories for life.
Matthew Peach (2017, Biochemistry)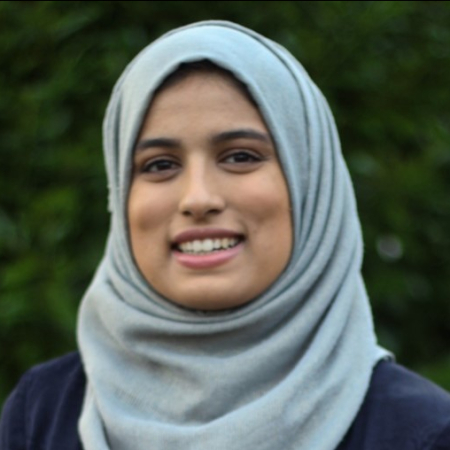 "The original reasons why I chose Pembroke have regularly stood out to me throughout my time here, such as the architecture, the engineering tutors, the halal food and the accommodation. Moreover, I hail from a small, homely town in Surrey so truthfully the life and community at Pembroke didn't feel a world away from home. This certainly made the daunting transition to University much easier and I felt settled at Pembroke almost immediately.
The engineering course has been challenging and repeatedly pushed me to new limits, but I feel richer and more grateful for this opportunity with each passing year. In addition to the academic demands of my third year, I was elected as the President of the Oxford University Islamic Society, one of the University's most active communities. In my final year project, I will be working to optimise a breathing-powered prosthetic which I am very much looking forward to."
Faaria Khan (2017, Engineering)
Achieved First Class result in Part 1 Final Exams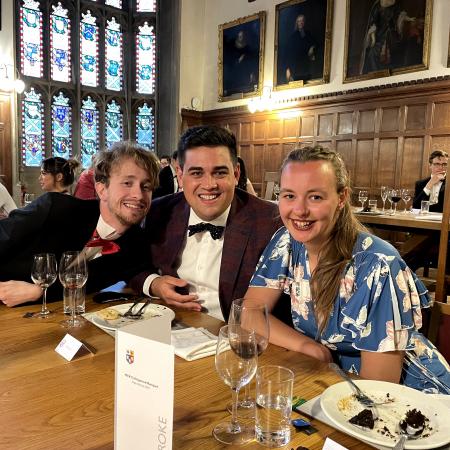 As a postgraduate, your college plays a different role in your life than for the undergraduates. In general, your college plays a support and community role – much of the actual teaching happens in your department or at the college where your supervisor is based. I'd generally start my day by visiting the MCR to make a coffee and have a chat, before heading to my department to work. Pembroke's library is also extremely useful, and had a huge number of books I needed for my politics and international relations papers (and they will always try and order hard to get books for you!).
I chose Pembroke as a postgraduate student for two main reasons. First, so many of its Fellows were engaged in the sort of research I wanted to pursue myself, and there are opportunities to get involved in discussions of their work. The Changing Character of War Centre, for example, is based at Pembroke, which gives students with an interest an opportunity to hear from leaders in the field. The other reason is Pembroke's strong graduate community – its MCR – I had heard (correctly!) that it was extremely active and welcoming. It has been a great experience.
Rohan Watt (2019, MPhil International Relations)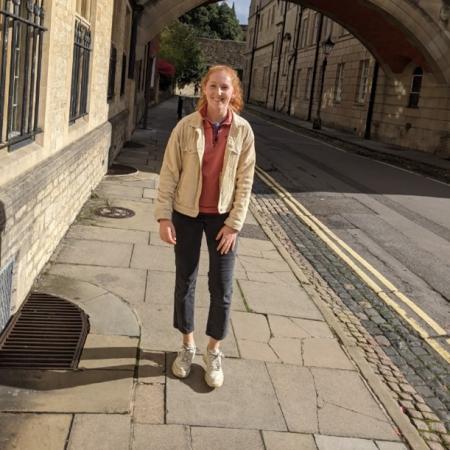 I applied to Oxford with deferred entry, so it took me a while to get back into the routine of studying after a year without structure. However, the teaching style and the atmosphere of being surrounded by world-class academics and others who care deeply about their research is one of the most motivating factors possible, and one of the best things about Oxford in general.
The terms are so short and there is so much to do that time really does fly, and you are often left with a feeling of wanting to do more – to find out more about your subject, to explore the city more, to meet more people. Each term makes me realise how much more I want to do, and keeps me motivated to come back for the next one.
Iona Neill (2020, German & Arabic)
Pembrokians
Our alumni are a key part of the Pembroke community. From careers mentoring to speaking at special events, acting as ambassadors and making donations, there are a myriad ways in which they engage. 
There are some 9,000 Pembrokians around the world in all walks of life, and we aim to keep in regular contact with as many as possible.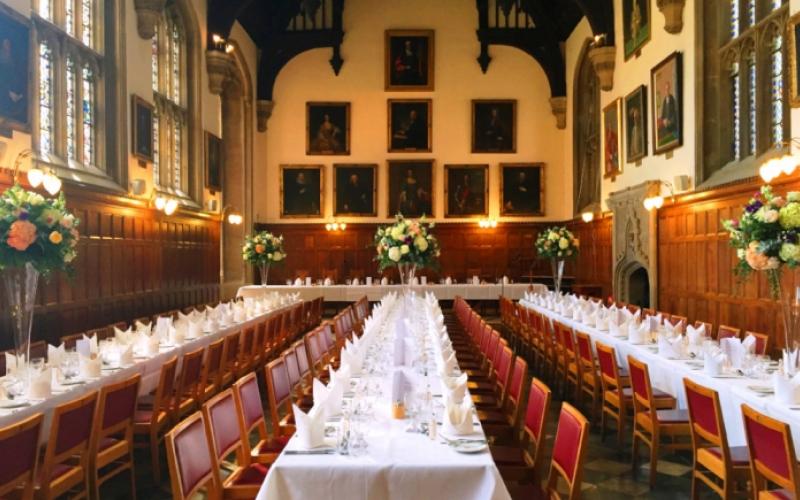 Venue Hire
We welcome enquiries from anyone interested in holding a conference, meeting or special event in Pembroke.
Our professional events team provide full support with the planning and execution of everything from formal dining to small meetings, plenary lectures to week-long summer schools. Our beautiful historic setting benefits from integrated modern facilities so you can have the best of both worlds.
Achieving Excellence: Research
Our shared commitment to intellectual curiosity encourages rapid developments in thinking and provides a platform for contributing to research at the highest level.
Our academics, from tenured professors to early career researchers and graduate students, build relationships which lead to the exploration of cross-disciplinary questions and fruitful practical collaboration. Undergraduates have the chance to get involved too, as part of your course or on a research internship.
COVID Spike Protein
Pembroke Chemists collaborate to explore how the virus binds with sugars on human cells and what this tells us about transmissibility.
Faith, Nationalism and Liberal Democracy
How can religious identity be weaponised to fuel populist and nationalist revolts against democracy, and how can faiths respond to counter this?
The Future of Vision Research
Graduate student Allie Hexley wins Emerging Researcher Best Paper Prize 2020 from the Journal of Optical Society of America A for her work.
On 29th June 2024 the College will celebrate its 400th Anniversary. Between now and then we are planning a global calendar of celebrations and preparing to share the College's strategy for the years ahead.