Unveiling of the Portrait of Peter Farthing
On Tuesday 2 November an event was held in Farthings to unveil the portrait of Peter Farthing and to celebrate and remember the impact of his involvement with Pembroke. The Master was joined by the artist, Jeremy Sutton (1979) and former Bursar and Advisory Fellow John Church, who commissioned the portrait. The former Master Giles Henderson and several current and Emeritus Fellows, together with other guests, were also in attendance.
The café was named after Peter Farthing who was a Pembroke alumnus who came up to read Law in 1968. After graduation, Peter went on to have a very successful career in the City, principally as a Partner of Clyde and Co. In later life he spent 10 years as an Advisory Fellow of the College, sitting on the Governing Body and undertaking a wide range of other tasks, with great care and commitment, and always with the aim of helping out his old College.
Sadly, Peter died in 2012, after a short illness. At that time the building work for Rokos Quad was in full flow and so the Governing Body thought it would be a fitting tribute to Peter that the new café should bear his name. Shortly afterwards the College also received a legacy of £4 million from Peter's estate which is the largest single gift ever received, and which helped the College to fund a number of initiatives including two Law scholarships.
A few months ago, John Church suggested that we should commission a portrait of Peter. This idea was warmly endorsed by Governing Body and Jeremy Sutton, who is also a Pembroke alumnus, undertook the work.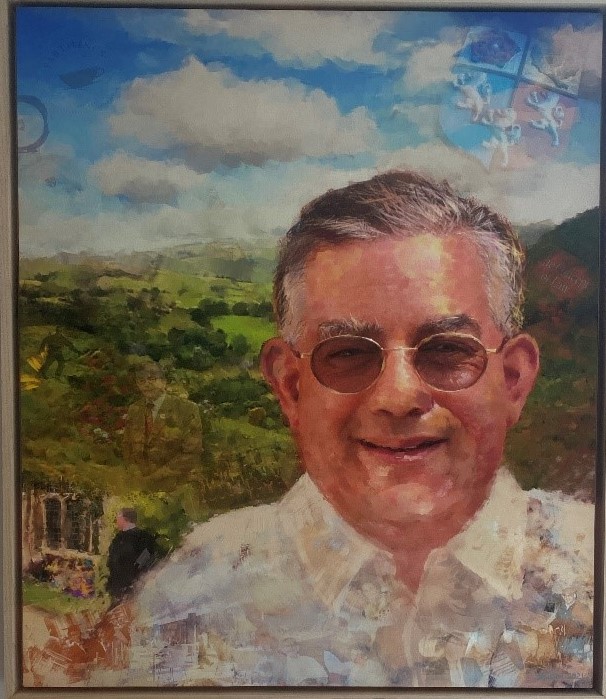 Jeremy works with digital images and so using photographs and images of other things and places with which Peter was associated, the final picture reflects the many aspects of Peter's life from being a successful lawyer in the City, to being the Chair of the Oxford and Cambridge Club in London, an enthusiastic skier in Klosters, playing a leading role in the welsh farming community of the Ceiriog Valley in North Wales, where he lived for many years, and spending time with his friends and colleagues at Pembroke.
So next time you are in Farthings, please take a moment to take a look at it, on the left-hand side as you enter, and we hope you also feel that the portrait is a wonderful lasting memorial to such a devoted alumnus of the College in the café which bears his name.
You can also use this app, Artivive, next time you are in Farthings to learn more about the portrait and its creation.
Remembering Pembroke in your will can be transformational to the College, and however small or large the bequest, a gift in this way will make a real difference to Pembroke's bright future. You can find out more here about leaving a legacy and joining our Tesdale Society for Pembrokians. If you have any questions or would like further information, please get in touch with Laura Jostins-Dean in the Development Office.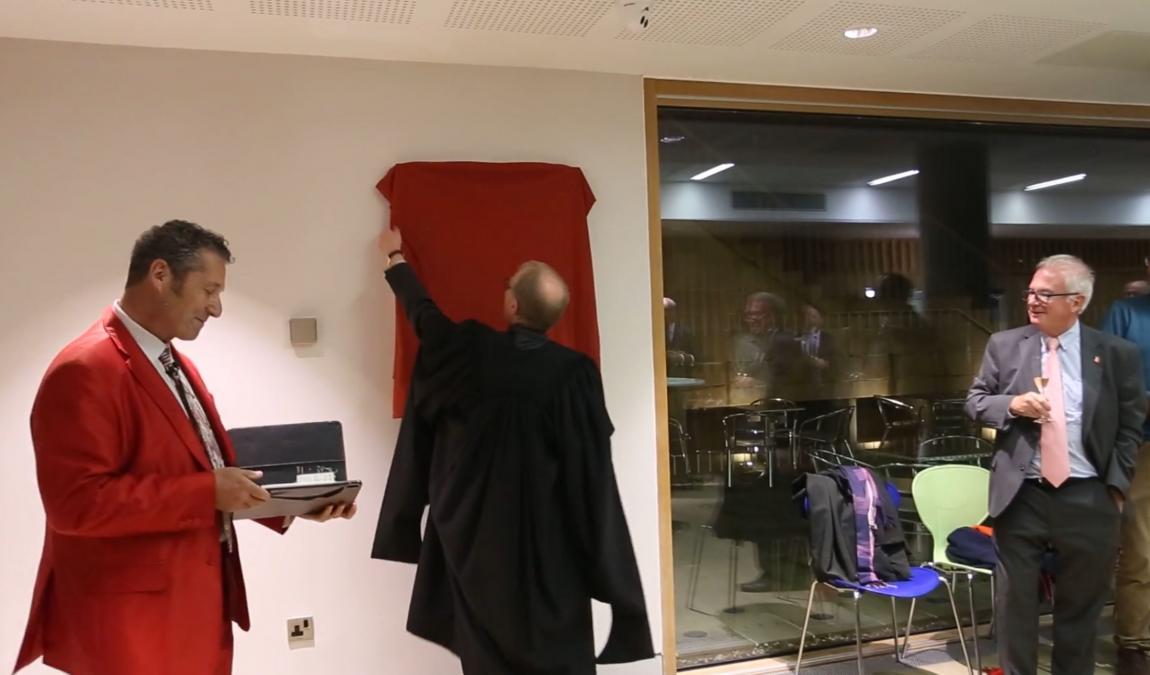 Credit: Jeremy Sutton