Computer Science Launched With Election of Dr Ana Namburete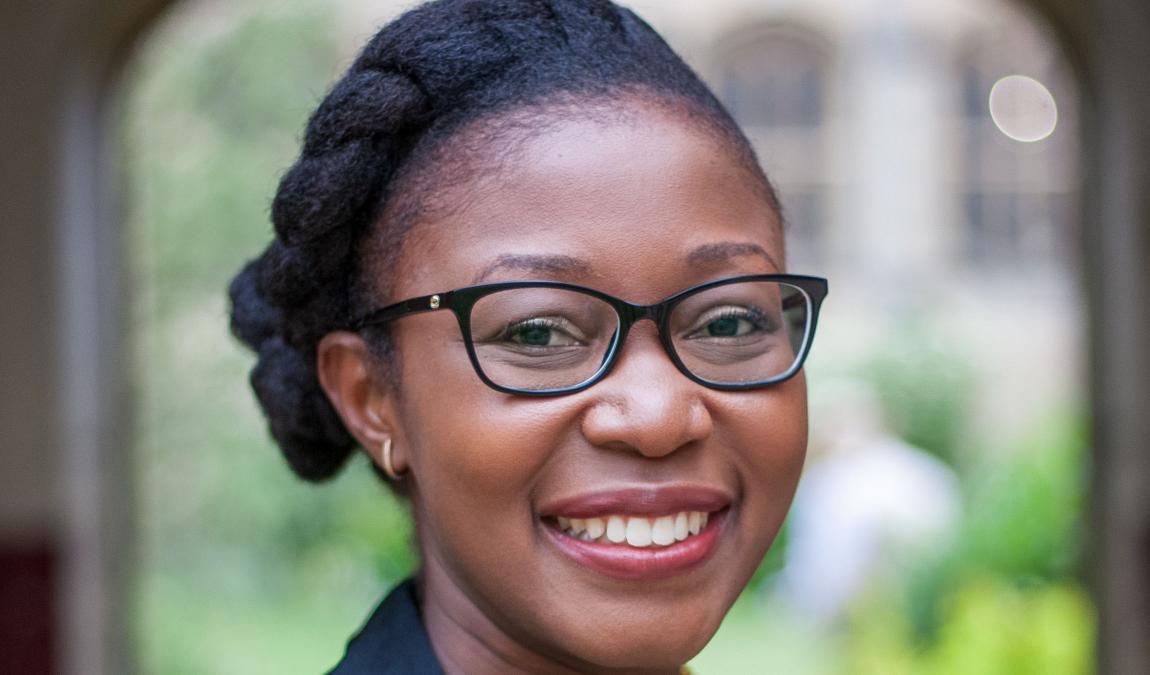 Dr Ana Namburete
We are delighted to announce that Dr Ana Namburete will join Pembroke's Governing Body in the autumn, as our first Rokos Fellow and Tutor in Computer Science. Ana is an internationally known expert in the use of machine learning to collate and analyse neurosonographic data. She will lead the introduction of Computer Science to our undergraduate course offering from 2022.
Sir Ernest Ryder, Master, commented: It is our privilege to welcome Ana to Pembroke. She is an immensely impressive academic who is clearly fully committed to teaching undergraduates and contributing to College life as well as carrying out ground-breaking research. We are enormously grateful to alumnus and Foundation Fellow Chris Rokos for providing the funding to allow us to appoint Ana and to offer these important undergraduate courses in Computer Science.
Ana is founder and Principal Investigator of the interdisciplinary NeuroImage Analysis Group, which will be based in the Department of Computer Science at Oxford University.  This research group aims to establish ultrasound as a cost-effective tool for early assessment of brain maturation during pregnancy. Ana and her team develop computational algorithms to enhance the diagnostic value of ultrasound. This will make a particularly significant impact in low-income settings where a shortage of suitably trained sonographers presents a barrier to the delivery of reliable prenatal care. Her team is addressing general challenges in the application of artificial intelligence in medicine by designing algorithms that improve clinical interpretability of complex "black box" models, and that remove inherent biases to patient populations.
Ana said: "I am honoured to join the vibrant and diverse Pembroke family as the first Rokos Fellow in Computer Science. It is an exciting time to introduce this subject, as the impact of digital technologies is felt in all aspects of our lives. I am delighted to work with Pembroke's inspiring researchers and educators against the backdrop of the College's beautiful historic buildings and gardens, and I look forward to tutoring and preparing students for a fast-paced technological future."
Originally from Mozambique, Ana took the International Baccalaureate at the United World College of Southern Africa in Swaziland. She then moved to Canada where she obtained a BASc in Engineering Science from Simon Fraser University. Having won a Commonwealth Scholarship, she read for a DPhil in Engineering Science at the University of Oxford. Following a postdoctoral fellowship funded by a grant from the Bill and Melinda Gates Foundation, she secured a Royal Academy of Engineering (RAEng) Research Fellowship to establish her independent research group at Oxford's Department of Engineering Science. She also became an Associate Research Fellow at St Hilda's College.
Ana is an active member of the medical image analysis community. She serves as a Program Chair of the Medical Image Understanding and Analysis (MIUA) conference (2020 and 2021). She is part of the Organising Committee of the 2021 Workshop on Advances for Simplifying Medical Ultrasound (ASMUS) at the Medical Image Computing and Computer-Assisted Interventions (MICCAI) conference. She has been on the Management Committee of the EPSRC Centre for Doctoral Training in Biomedical Imaging, run jointly between the University of Oxford and University of Nottingham.
Ana is passionate about diversity and inclusion in academic research, and is a representative of Oxford in the trans-European NeurotechEU alliance for promoting excellence in brain research. She has received a number of awards, including best paper prizes and a Springboard Award from the Academy of Medical Sciences in 2020.
Nancy Braithwaite, Academic Director, said: This is an exciting time for Pembroke as we add Computer Science and Maths and Computer Science to our course offering for undergraduates.  Ana is the ideal person to pioneer this new area for us, bringing expertise, energy and commitment.  We hope she will feel at home in a College where many of our academics have interests in fields related to her own research, including machine learning and practical applications of algorithms.