Information for Teachers
We recognise the huge role that teachers play in supporting their students in preparing for University and making educational choices. We welcome applications from all students with excellent academic potential, regardless of their social, ethnic, regional or educational background.  We are committed to supporting teachers and their students of all ages throughout our access and admissions programmes and host a number of events for schools and teachers throughout the year.
Regional Outreach
Pembroke College is a proud member of Oxford for North West, a consortium of Colleges supporting students, teachers and parents from state schools and colleges in the North West of England.
Pembroke is also the key link college for the following areas:
North West:
Bolton

Bury

Cheshire and Chester

Halton

Rochdale

Warrington

Wigan
London:
If you are a teacher in one of our link regions and would like to work with us, please get in touch.
Schools Newsletter
Our schools newsletter keeps our linked schools up to date with admissions and outreach opportunities at Pembroke and across the University of Oxford. This includes notification of available school visits and open day accommodation, as well as all our other events for schools and applicants. If you are a member of staff at one of our linked schools and would like to be added to this mailing list please email us.
Online Outreach
Virtual School Assemblies
(All years) Please enquire for dates.

We would be pleased to deliver online Virtual School Assemblies between 30-45 minutes to students at all our schools. In online assemblies, we would normally cover an 'Oxford Explained' admissions talk, as well as a Q&A with a current Student Ambassador.

Please email us if you would like to book one of these a time which suits you and your school, as we can be flexible with when we deliver these.
Virtual Pembroke College Visits 
Due to the ongoing coronavirus pandemic, we are unable to visit schools or invite schools to visit Pembroke for the day for the foreseeable.

In place of this, we will be offering Virtual School Visits, which will be a two hour session, including an Oxford Explained admissions talk, Q&As with current students and a taster academic talk from an academic or postgraduate student.
We will be offering these on the following dates:

1-3pm 16th February 
1-3pm 24th February
10am - 12pm 2nd March 
1-3pm 16th March 

We envisage that these can be attended by students individually or by a classroom of students, and hope that the online format will allow for those who are isolating to still join us. If these dates and times do not suit your students, we would be pleased to see if we could arrange this at a time which might suit your school. 

Please email me to arrange this and for more information.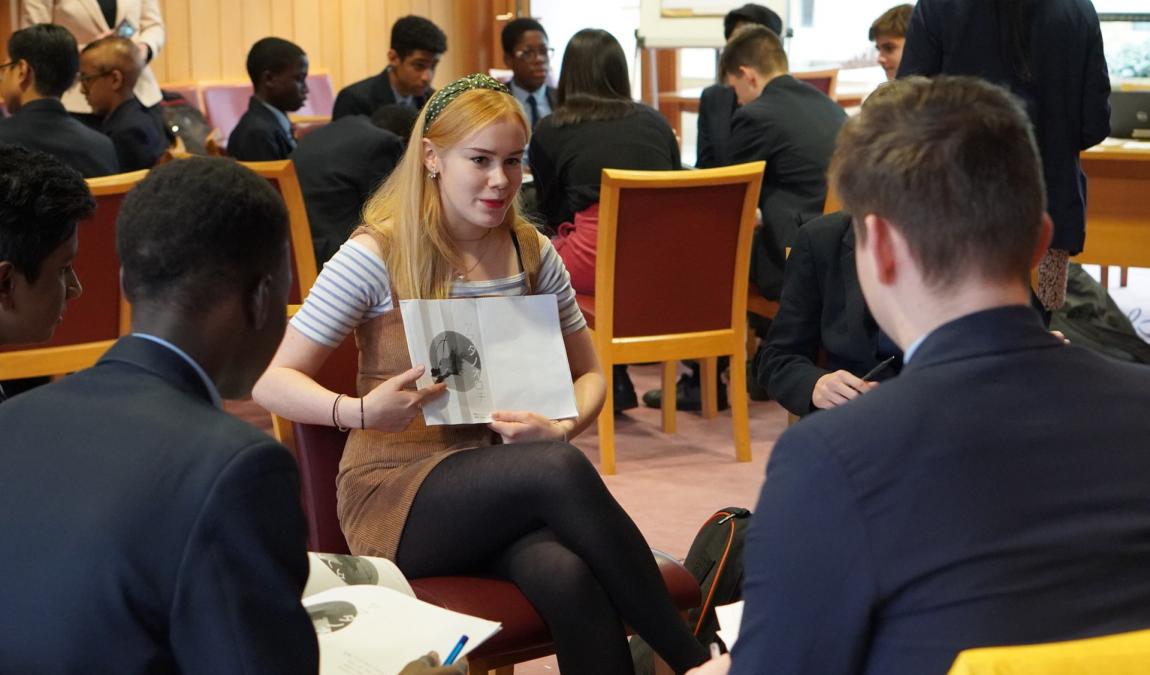 Visit Us
As part of our regional outreach, we can offer state sector school groups the opportunity to visit Pembroke College and learn more about the University of Oxford. A typical visit will include a talk about the University of Oxford, a College tour from our students, an academic session and lunch in our beautiful dining hall. These visits are free of charge to state schools.
If you are a teacher in one of Pembroke's link regions and would like to discuss a visit for your pupils, please contact our Student Officer, Kate Bickerton.
COVID 19 Update: Due to the current restrictions, we are not able to facilitate visits to College or to schools.
Please get in contact if you would like more information about what we can offer virtually.