Student Ambassadors 2021 - 22
Pembroke College is proud to present the Student Ambassadors for the Academic Year 2021-22. Pembroke Student Ambassadors come from a range of backgrounds and play a vital role in supporting Pembroke's Access, Outreach and Student Recruitment work. You might meet them as part of our Admissions support, at a virtual assembly, leading a tour at an Open Day or as part of the work we do with schools. Take a look at their profiles below to find out more about them and the Pembroke community.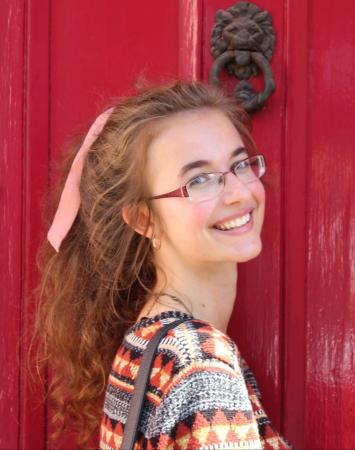 Anna Zakonyi
(2018, History and Italian)
My favourite thing about Pembroke is how much of a community it is. Starting at Pembroke in first year, the college bubble provided a support network of incredible friends and very supportive staff. There was always so much to get involved with, giving us easy access to a vibrant social life alongside our studies. In the 3 years I've spent in Oxford, I've taken part in activities ranging from playing college netball to managing a society of 1500+ members as President of OxWIB, from helping improve Access and Outreach as an Ambassador for the MML Faculty to singing Italian karaoke with the Italian Society, from playing in the band for our college musical to dancing with the Ballet Society, and more. The problem is never that there's too little to do – it's that there's never enough time to fit everything in!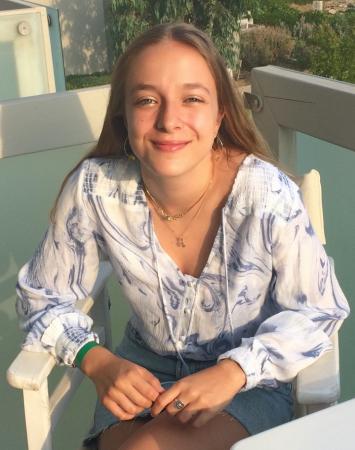 Carla Messinger
(2020, Chinese)
Studying Chinese at Pembroke has been an amazing experience so far! Although I originally interviewed at another college, I ended up being offered a place at Pembroke which I am extremely glad about. My first term consisted of a mixture of language labs and tutorials on a variety of subjects ranging from literature to philosophy. I am currently on my year abroad in Taiwan which is an incredible opportunity for every second-year Chinese student to further their language and cultural understanding. Last year outside of classes I was a member of the Pembroke boat club, publicity officer of the university radio station, and took part in the Oxford Revue. My advice to someone wanting to apply to Pembroke would to be yourself and trust in your own abilities, the interviewers are genuinely interested in what you have to say and generally speaking are not trying to catch you out! Pembroke gave me a lot of support last year both financially and pastorally during Covid, which made a very challenging year a lot less so.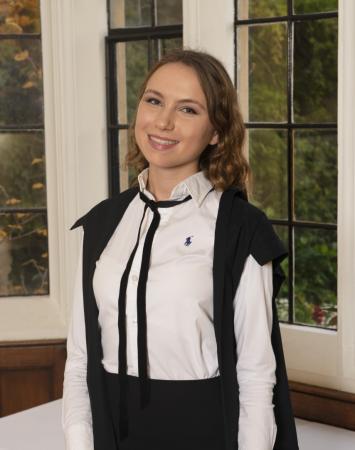 Giulia Toccaceli
(2020, Biology)
One of the reasons applicants for Biology should choose Pembroke is that it is home to excellent tutors who not only are experts in their fields but are also exceptional teachers and really care about their relationships with their students. My favourite thing about Pembroke is definitely the friendliness. Although I'm sure many colleges may say call themselves "friendly", at Pembroke you are truly surrounded by people who really care about you, and you can always find someone in college to have a chat with.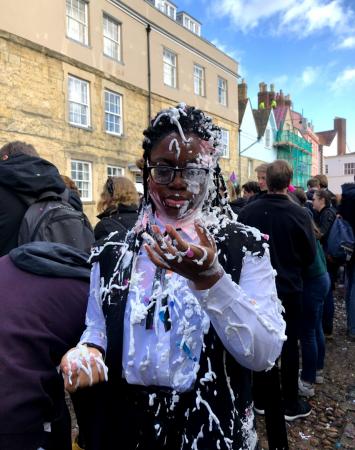 Toffy Olarinde
(2019, Psychology & Linguistics)
My favourite thing about Pembroke is its location – being right next to Westgate and the city centre but also being tucked away enough to feel separate from the crowds when you enter college is a really nice balance. Quickly being able to walk to Christchurch Meadows when you need a bit of a nature break is something I have taken full advantage of during my time here. Plus, being able to access a food van within seconds of leaving college is always a plus, particularly for those late nights when you just need a pick-me-up! My advice to someone thinking about applying to Pembroke is a bit cliché, but I would genuinely just say to take the plunge and apply for Pembroke if you're thinking about it. The college has a lot more to offer than is immediately obvious during open days or even interviews, and you encounter kind and friendly faces virtually everywhere in college, whether in hall, in Farthings café, even just having a chat with the porters on your way in and out of college.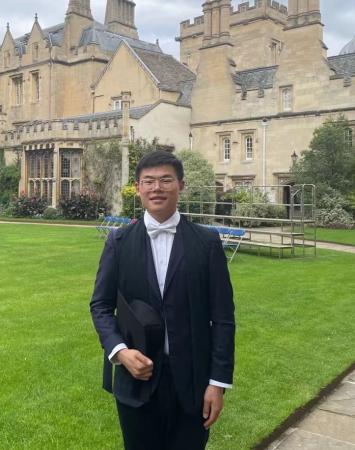 Lunchen Song
(2020, History and Economics)
Pembroke regularly takes in a large cohort of students doing History and Economics, which means that we have a friendly and supportive community of Historians and Economists. Moreover, Pembroke's College Library has lots of interesting rare collections fascinating to prospective historians. I think Pembroke is the perfect place to study History and Economics. My favourite thing about Pembroke is Farthings Café, not only because its good food, but also because the friendly faces of the staff. I always feel relaxed when having a cup of tea in Farthings. In my extracurricular activities, I love rowing and I am the secretary of Pembroke College Boat Club. Pembroke is near the beautiful Isis River. I strongly recommend rowing to anyone who will be coming to Pembroke.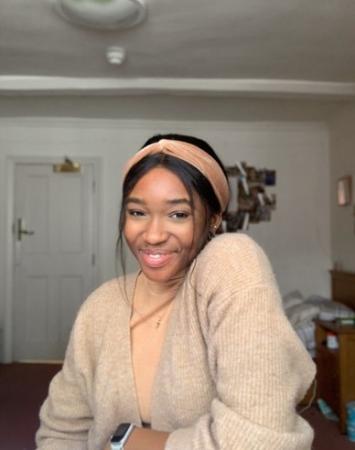 Tabitha Musa
(2020, Spanish and Linguistics)
Pembroke is a wonderful college for my course primarily because of the tutors who support and encourage the students to inspire interest and enthusiasm for the subject. I understand that subject expertise is found across Oxford but I honestly don't think I could've chosen a better College for me. My year group was the last to have in person interviews and it was an enjoyable and exciting, as well as nerve-wracking experience. From arrival at Pembroke to departure a few days later, the student ambassadors present made sure we were at ease, organised and well-fed! During my time in Oxford, I have been greatly involved with my church in Oxford as well as the fellowship groups that are run by other students. This has including partaking in Bible study and prayer groups, a church musical and singing. I have also started at the Oxford University Kickboxing and Boxing club and enjoy skateboarding around the city. As well as this, I see access and outreach as an important way to help the next generation, having the role of University Ambassador through which I led a group of Year 12 students on the UNIQ summer programme. Being a member of the African Caribbean Society has also enabled me to partake in fun events with the black student community in Oxford, such as balls, ice skating, dinners and showcases.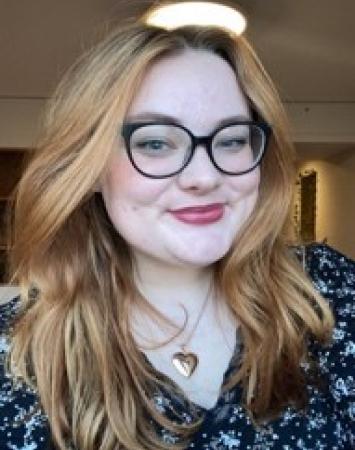 Rachael White
(2020, English)
I know every college says it, but Pembroke really is a very friendly college! My interview at Pembroke was a bit different, as I was 'pooled' from another college, which means that I initially was interviewed at another college but was asked to come for another one here. As an autistic student, I was quite nervous about the change, but both the students and academic office were really supportive.
Since starting at Pembroke last year, my confidence has increased, both in my personal life and in my academic work, and I really couldn't be happier. On a typical day, I'll spend the morning studying in my room or Farthings (the college café), and then in the afternoon, I might head off to the Old Bodleian Library or for a tutorial. We've just started our Medieval English paper, which is absolutely fascinating (especially Arthurian legends!).
If you're a bit nervous about applying, my one piece of advice would be to go for it! You never know until you try...